The Menu list section displays sets of menus on a page. The menus displayed here can be separate from your main menu.

Add this section to
Customize section settings
Click the Menu list section to open its general settings.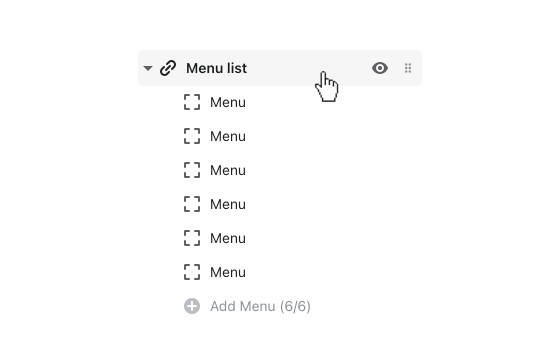 Heading
Include a Heading with the provided field.
Customize the menu blocks
By default, the maximum amount of Menu blocks (6) will be present in the section. To feature fewer blocks, open the block by clicking it, then select Remove block from the bottom.
Menu
To assign a Menu to each block, open the block and click Select menu.
To set up menus for this section, first go to Navigation admin (Admin > Online store > Navigation).
Image
Each block features an Image to pair with the menu. To add an image, click Select image.
Images that are 360 x 360px in dimension and .JPG format are ideal for this section.