The Featured collection section is designed to draw attention to products from a specific collection on a page. With this section, you can display up to four products from one collection.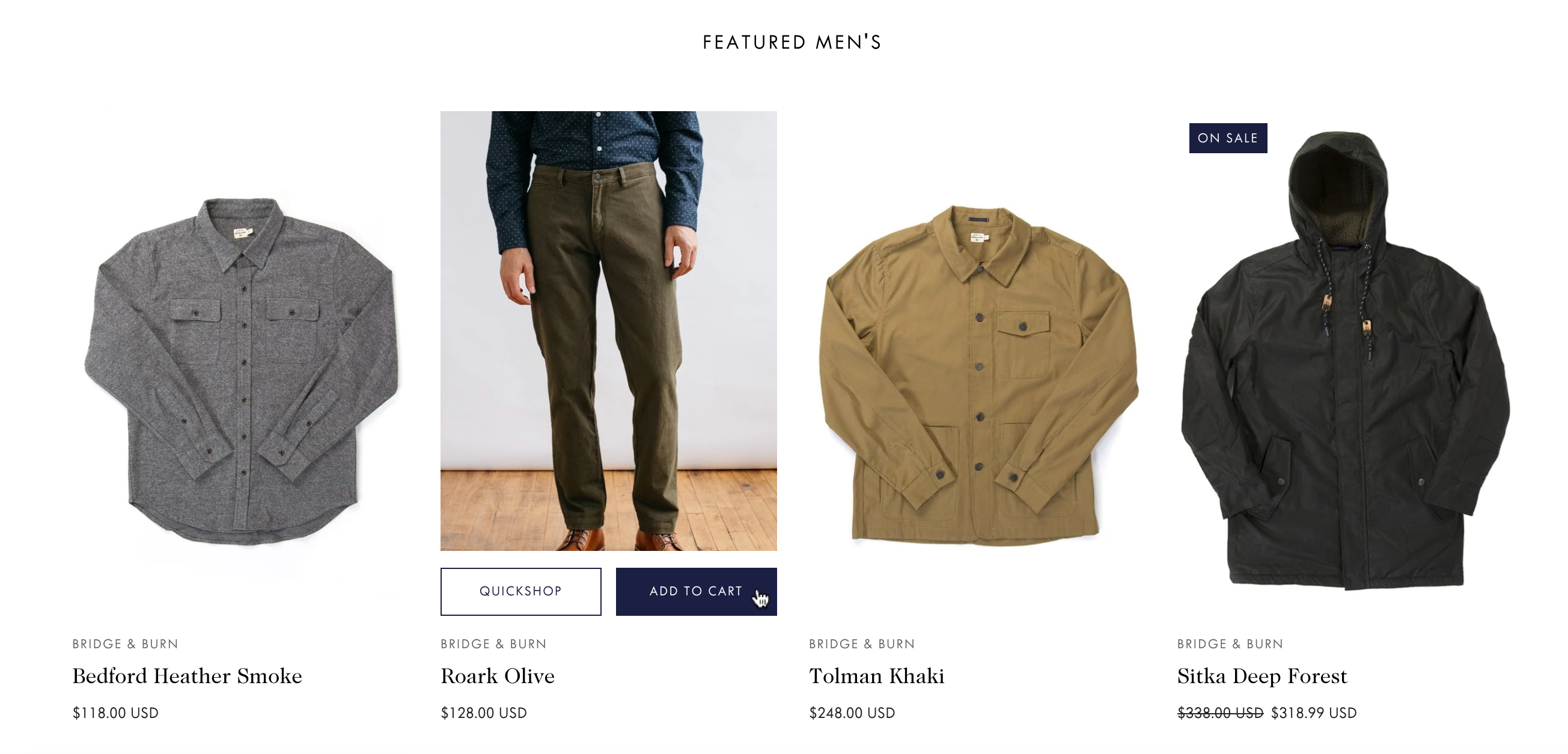 Add this section to
Customize section settings
Click the Featured collection section to open its settings.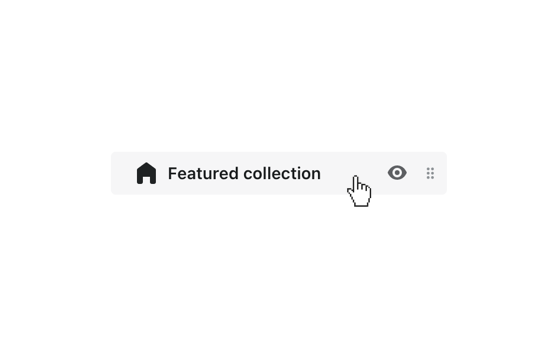 Select the collection to display
Use the Select collection button to assign the desired collection to use for this section.

Add copy and content
Start by assigning a heading to your section the Heading field. By default, or if left blank, it populates as the section's title.
Show border
Display a border above your featured collection by checking Show border.
Rows and products per row
Select the Rows quantity and Number of products per row using the provided sliders.