Empire now includes an optional Utility bar to enhance and broaden your header's navigation.
Use the theme editor to activate the feature, adjust colors, connect the menu, determine mobile layout, include language selector, include currency selector, and display social media icons for the Utility bar.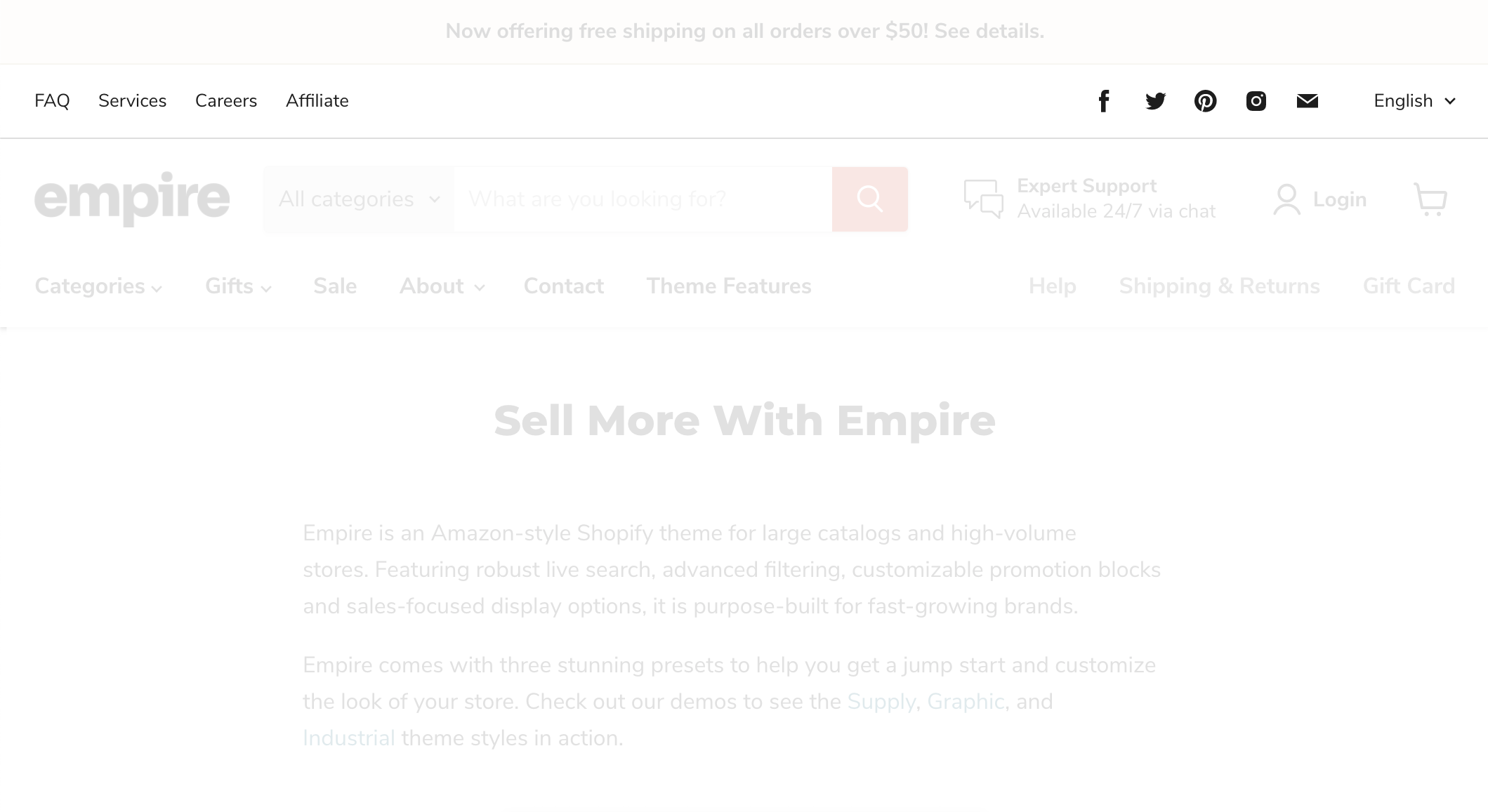 Activate the feature
Click Enable to activate the Utility bar.
By default, the bar will extend as wide as the Site width setting. To have this expand beyond this limit, click Use full width.
Adjust colors
Click the rounded-rectangle swatches beside Background, Link, Link hover, and Border to customize their colors.
Connect the menu
Click Select menu to locate the navigation menu to feature in the Utility bar.
Select Show on mobile to have the menu display for both desktop and mobile devices. Disable this to limit to desktop only.
Determine mobile layout
Select either Above main menu or Below main menu from Layout to choose the mobile position for the bar.
Include language selector
Activate the Language selector for the Utility bar by enabling Show language selector.
Creating a multi-language storefront with a translation app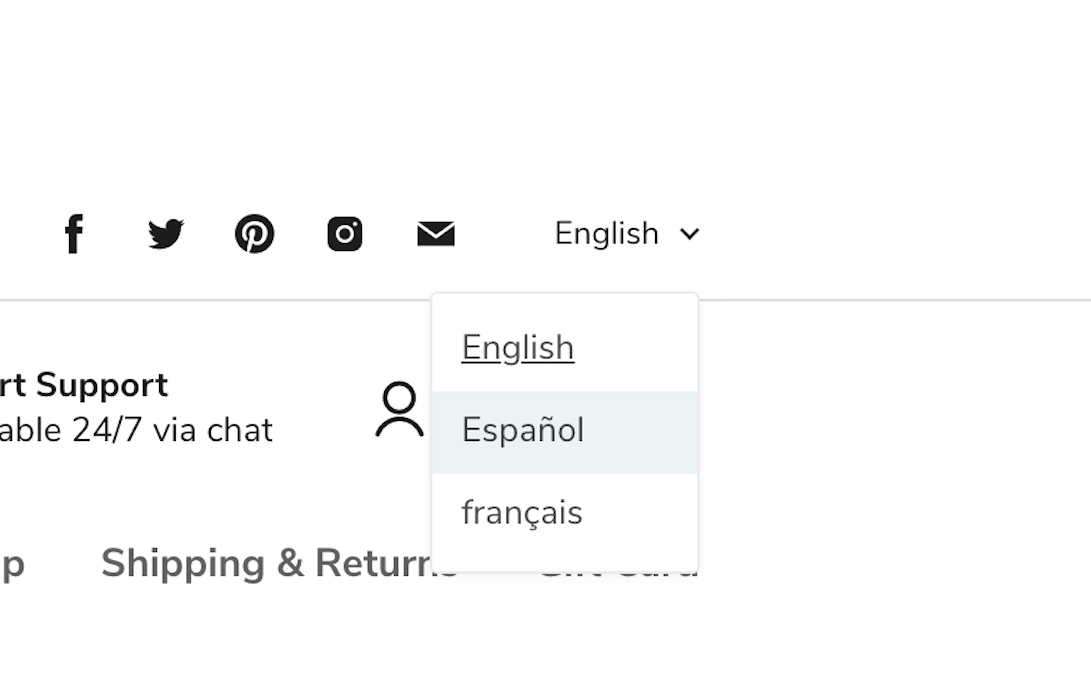 Include currency selector
Enable the Currency selector for the Utility bar by activating Show currency selector.
Setting up your theme's currency for international customers
Display social media icons
Activate Show social media icons to include links to your social media accounts. These URLs are configured in the Social media portion of the Theme settings.