Empire's Sticky header compresses to preserve screen real estate, nesting navigational elements within a hamburger menu. Sticky headers, also known as a "fixed" or "persistent" header, keep the header to the top of the screen while users scroll down a page. This provides consistent access to navigation tools and store branding.
Use the theme editor to activate the sticky header and enable full width for the header.
Activate the sticky header
Select Enable sticky header to keep the header visible as customers scroll down the page.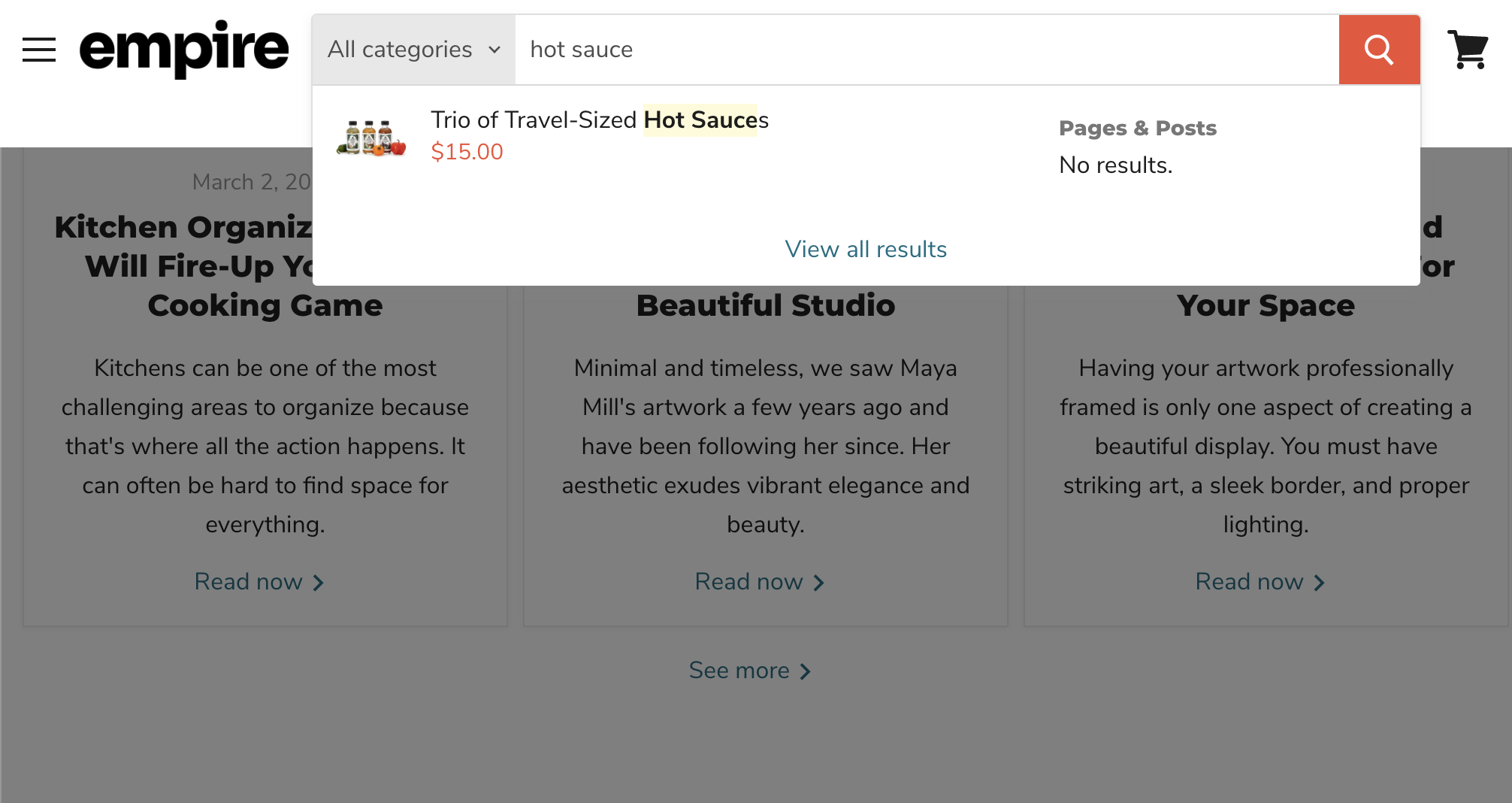 Enable full width
Select Enable full width header to expand the horizontal space occupied by the header.