Providing the right tools and information for payments is key for customer confidence. Use the theme editor to display payment icons and enable currency selector (Multi-Currency) for the footer.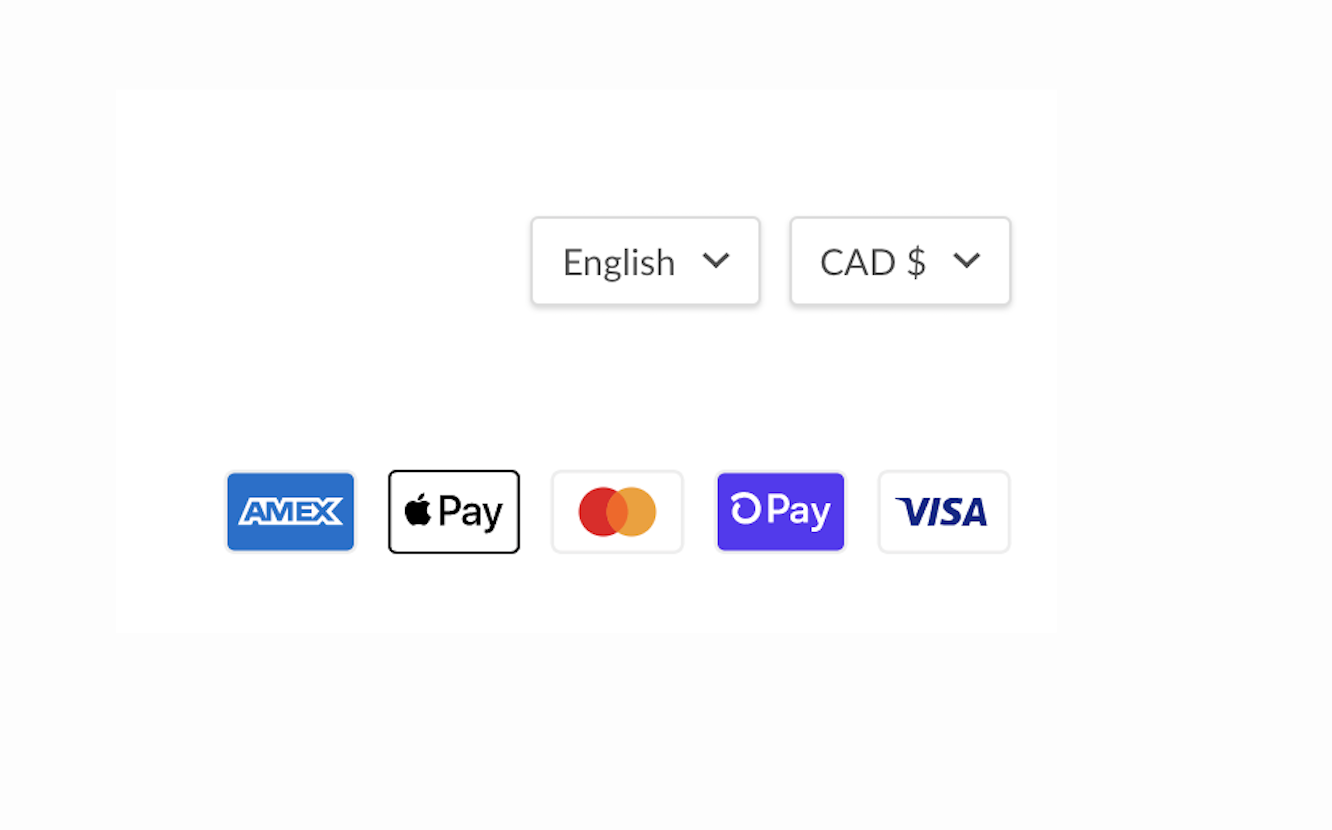 Display payment icons
Display which payment methods your store accepts by enabling Show payment icons. Branded icons will reflect the payment settings that you've configured in the Shopify admin under Payment providers (Admin > Settings > Payment providers).
For more information see Shopify's guide: Payments
Enable currency selector
Allow customers to select their currency with the theme's new currency selector. This replaces the currency converter and works with Shopify Payments to provide support for Multi-Currency.
Locate the Currency selector section and select Enable currency selector.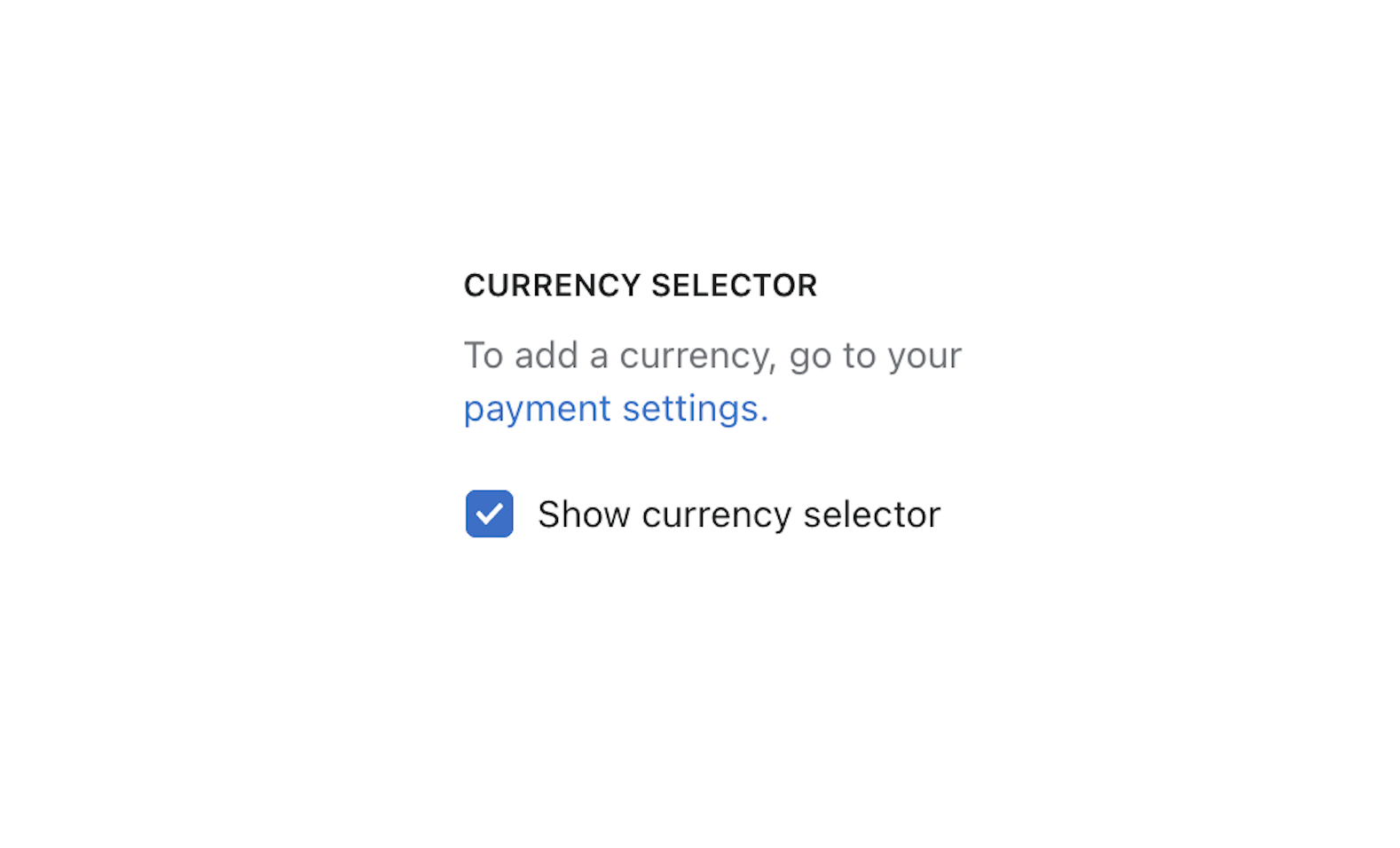 Shopify Payments must be enabled for this feature