The bulk of the footer is divided into a maximum of 5 content blocks. Determine which blocks are featured by selecting [+] Add content.
Add content blocks for a menu, rich text, social accounts, and newsletter for your footer.
There are four types of items you can add to your footer. The Social accounts and Newsletter blocks can be used once, but you can have multiple Menu or Rich text blocks (up to a maximum of 5 footer blocks).
Menu
Display a quick list of links for your customers to easily find your catalog and store policies. To set up a specific menu for this section, head to your Shopify Admin > Online Store > Navigation.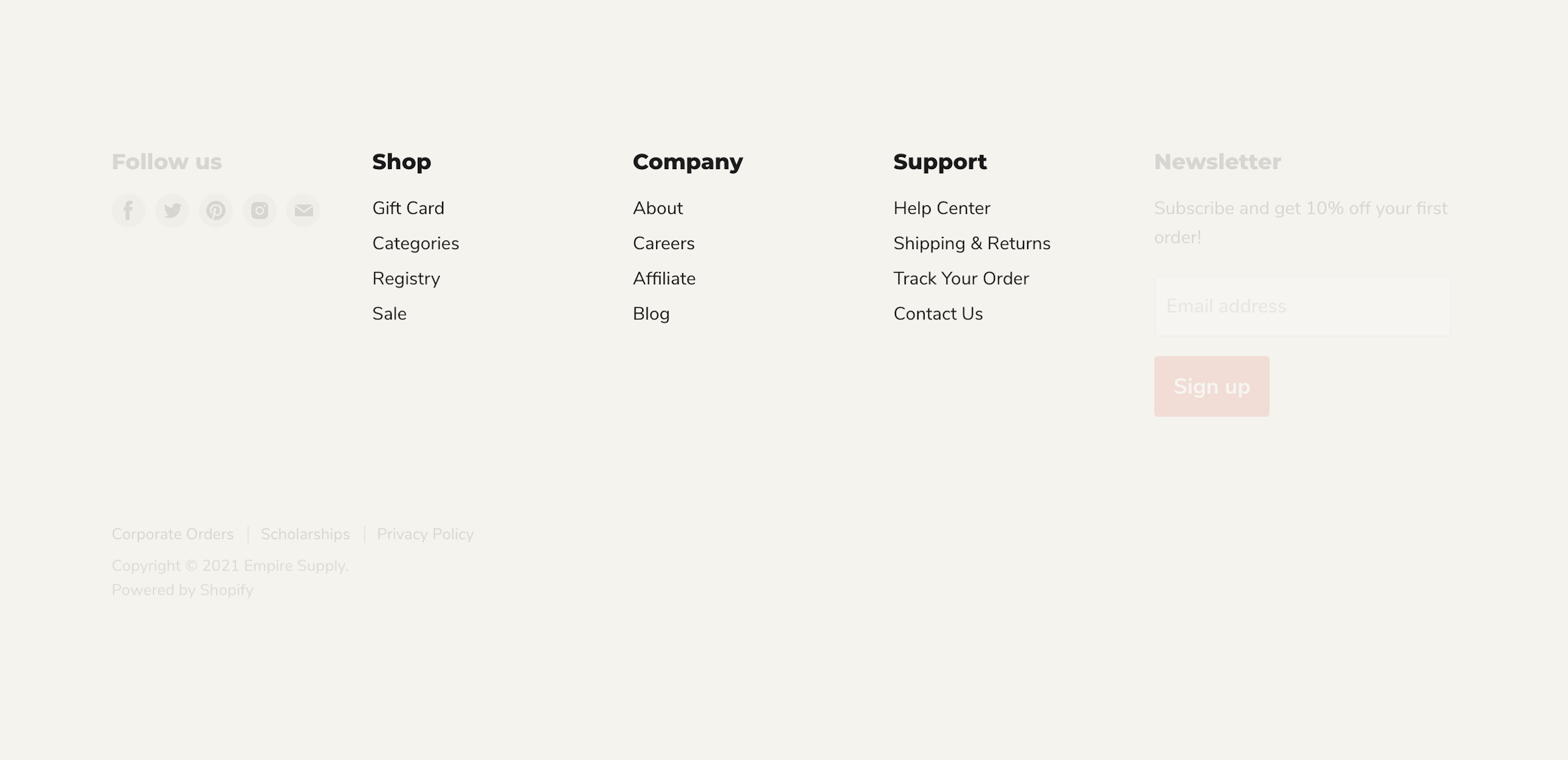 Rich text
Use bold, italics, and hyperlinks in this paragraph to summarize your store's mission and vision.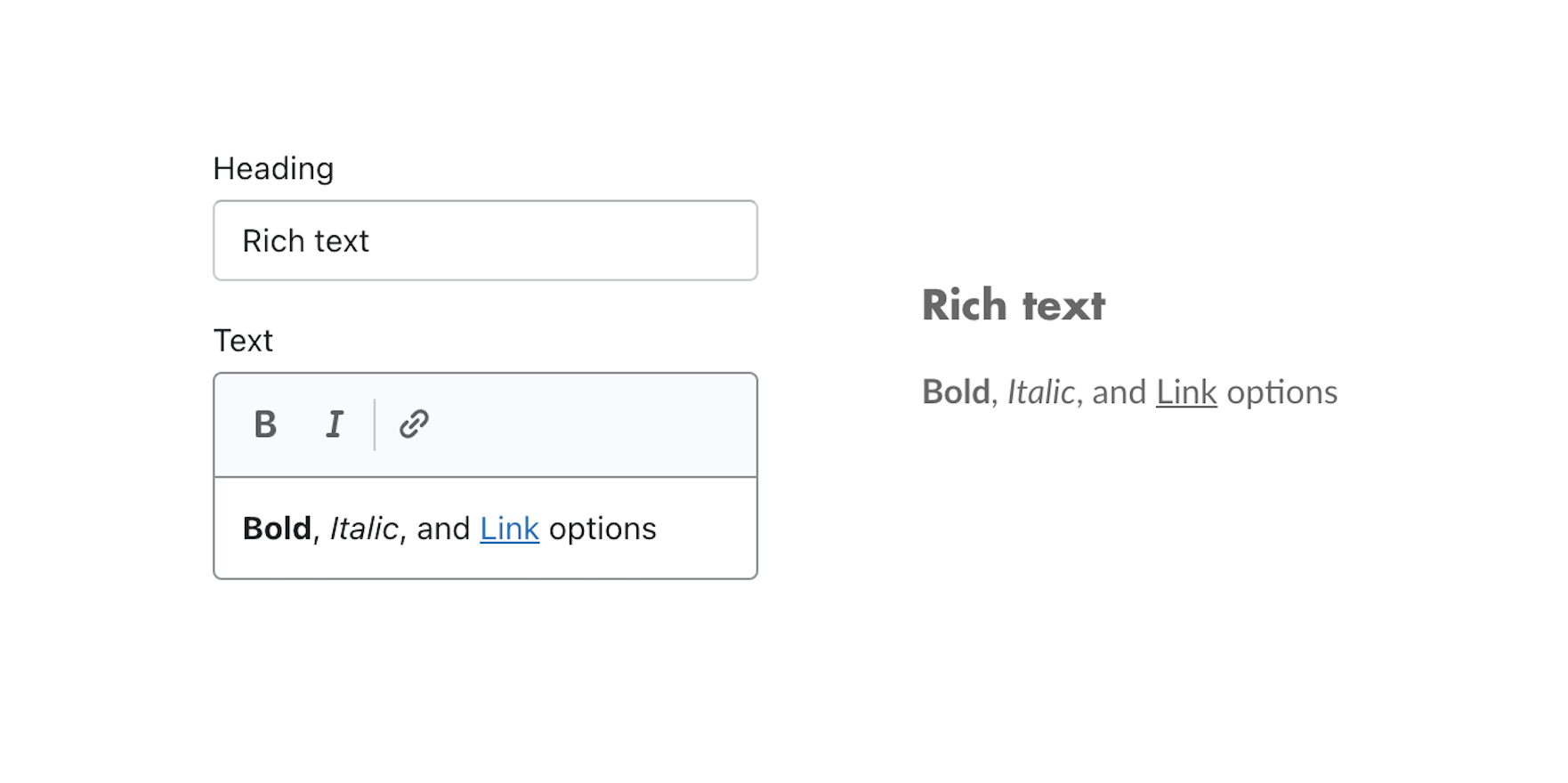 Social accounts
Display your social media accounts with stylized icons. Add your accounts via the Theme settings > Social media. Newsletter
Include a signup form for your customers to be added to your mailing list. For more information on how this works, check out Shopify's guide.