The header often serves as a table of contents for the storefront, featuring key navigation links that you set up in the Navigation settings of the Shopify admin.
Use the Header settings to select menu to display, add mega navigation, and multi-column single menu for your header navigation.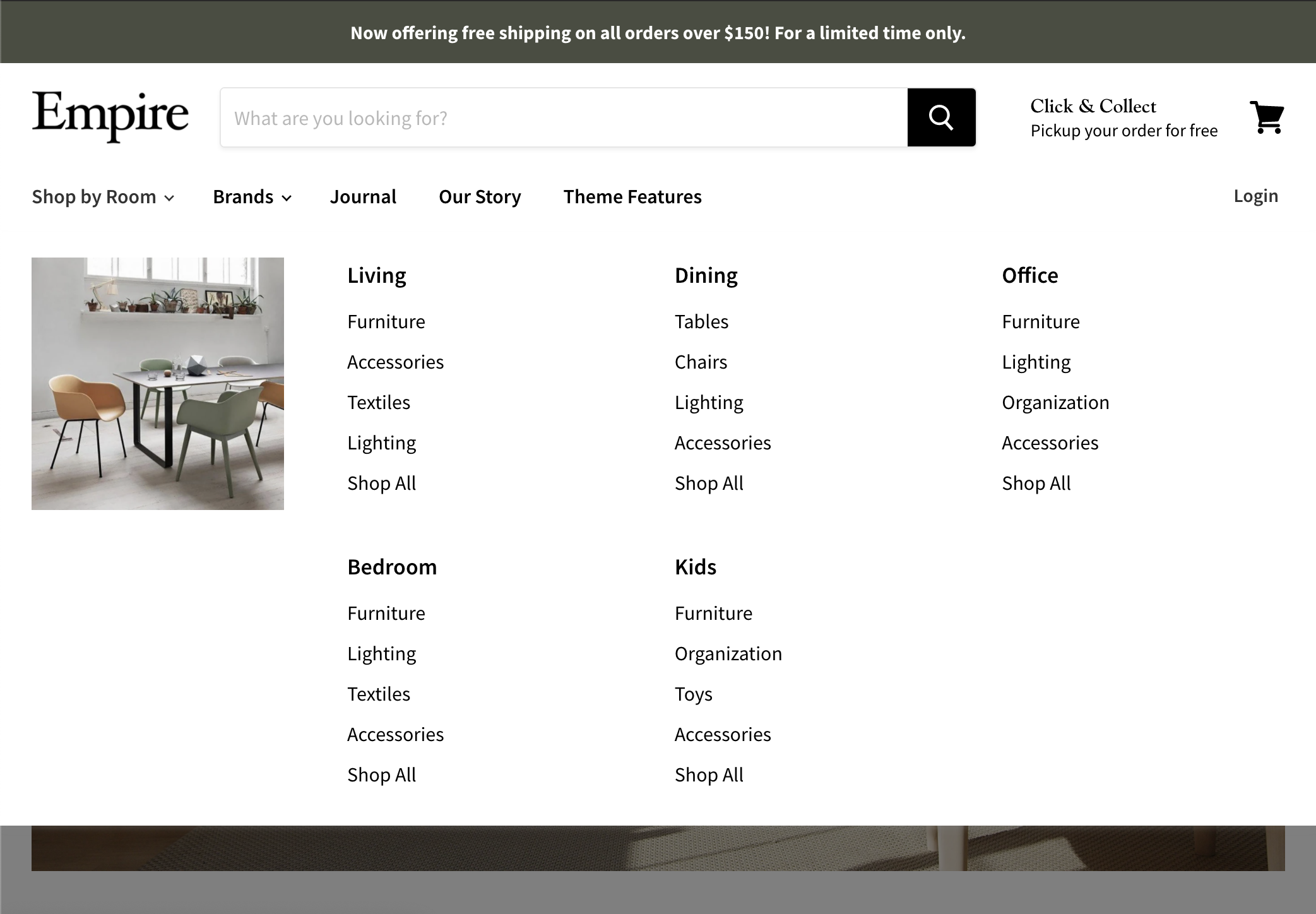 Select menu to display
By default, the theme will include your Main menu. To switch to another menu, click Change.
Add mega navigation
Select [+] Add content > Mega navigation to begin building your Mega navigation.
The Mega navigation trigger identifies which menu item the menu feature will stem from. Enter matching text to connect the mega navigation to the menu item (e.g. if there is a menu item called "Our Catalog", to be mega navigation you would type Our Catalog into the trigger field). This feature works best if your menu item has been turned into a drop-down menu in your Shopify admin.
Include a custom image or two
The mega navigation also includes promotional Custom image blocks to highlight certain sales.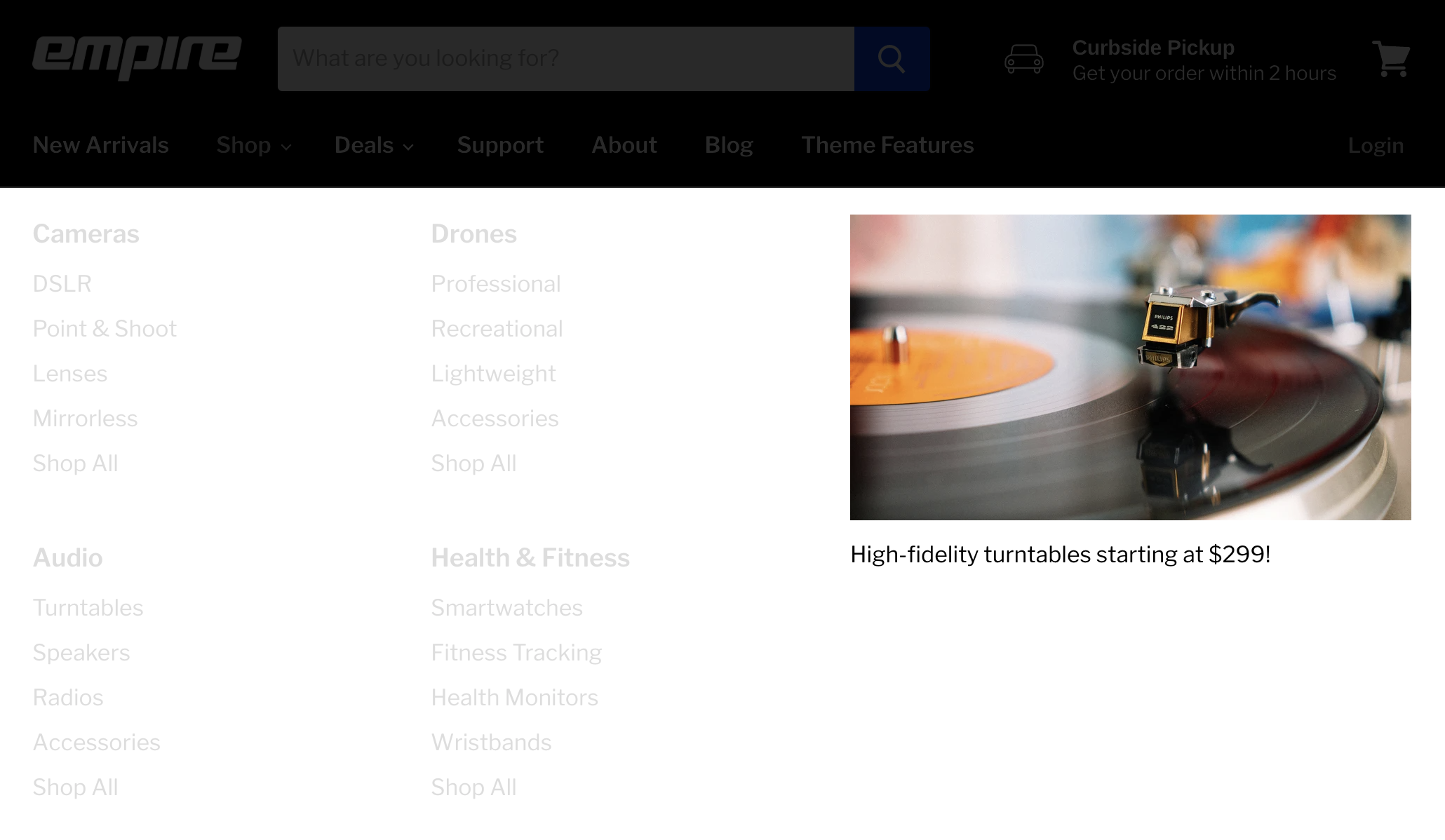 Click Select image, then add Text and Link using the provided fields.
Using the Position dropdown, specify how this custom image will display with your mega navigation links. There are two options, positioning the Custom image before or after the menu columns.
The options are:
Customize the Size of the Custom image block by using the dropdown.
The options are:
Add a multi-column single menu
A Multi-column single menu is an alternative to the Mega navigation that converts a dropdown menu into a grid-style layout. This option is valuable for dropdowns that contain many items within one category (e.g. brand lists, sports teams).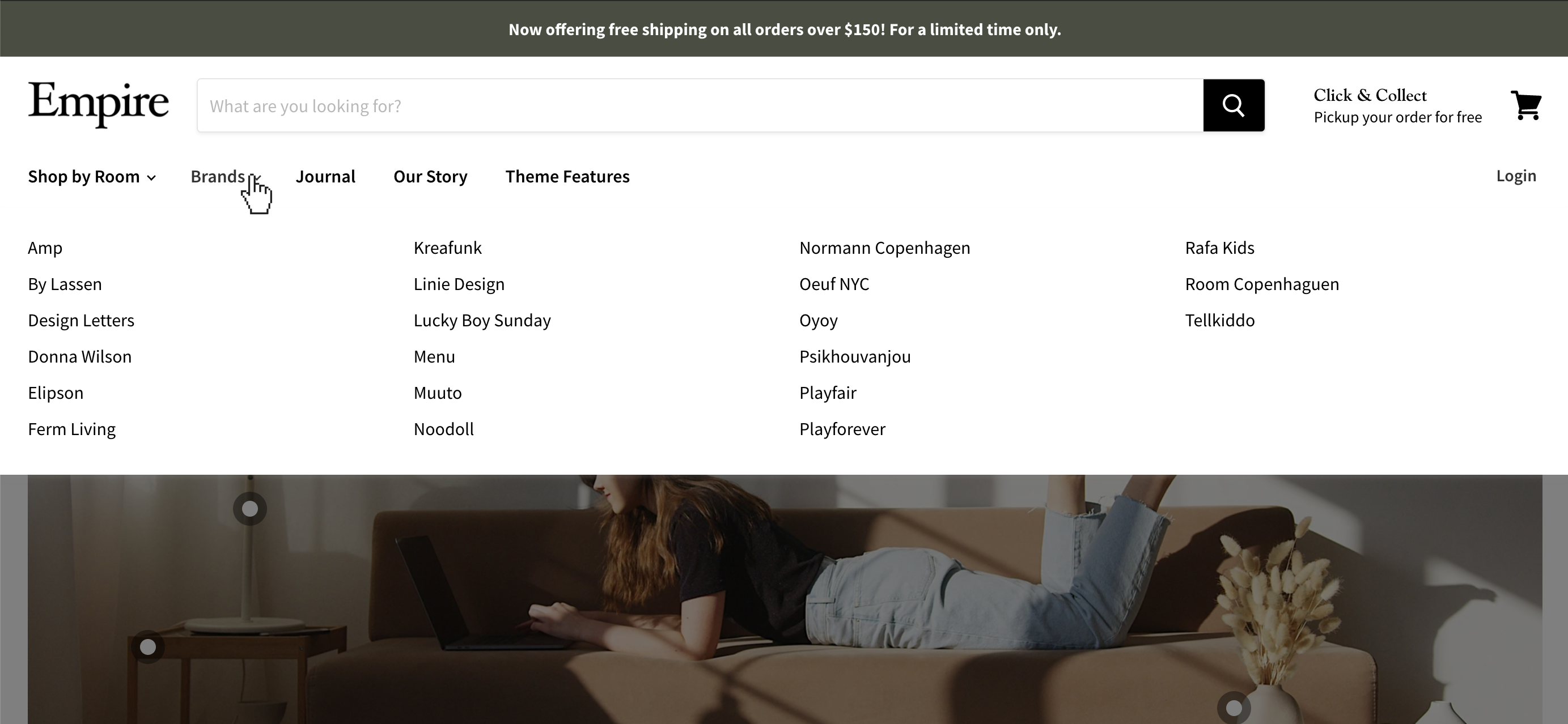 Select [+] Add content > Multi-column single menu to add this content option.
Identify menu item to convert
Add the menu item title into the Menu trigger field to modify that item's dropdown.