Release notes describe changes, fixes, and additions to the Tailor theme. Use this article to stay in the loop with the latest releases of Tailor. Each version is listed below with the release date, version number, and changes included.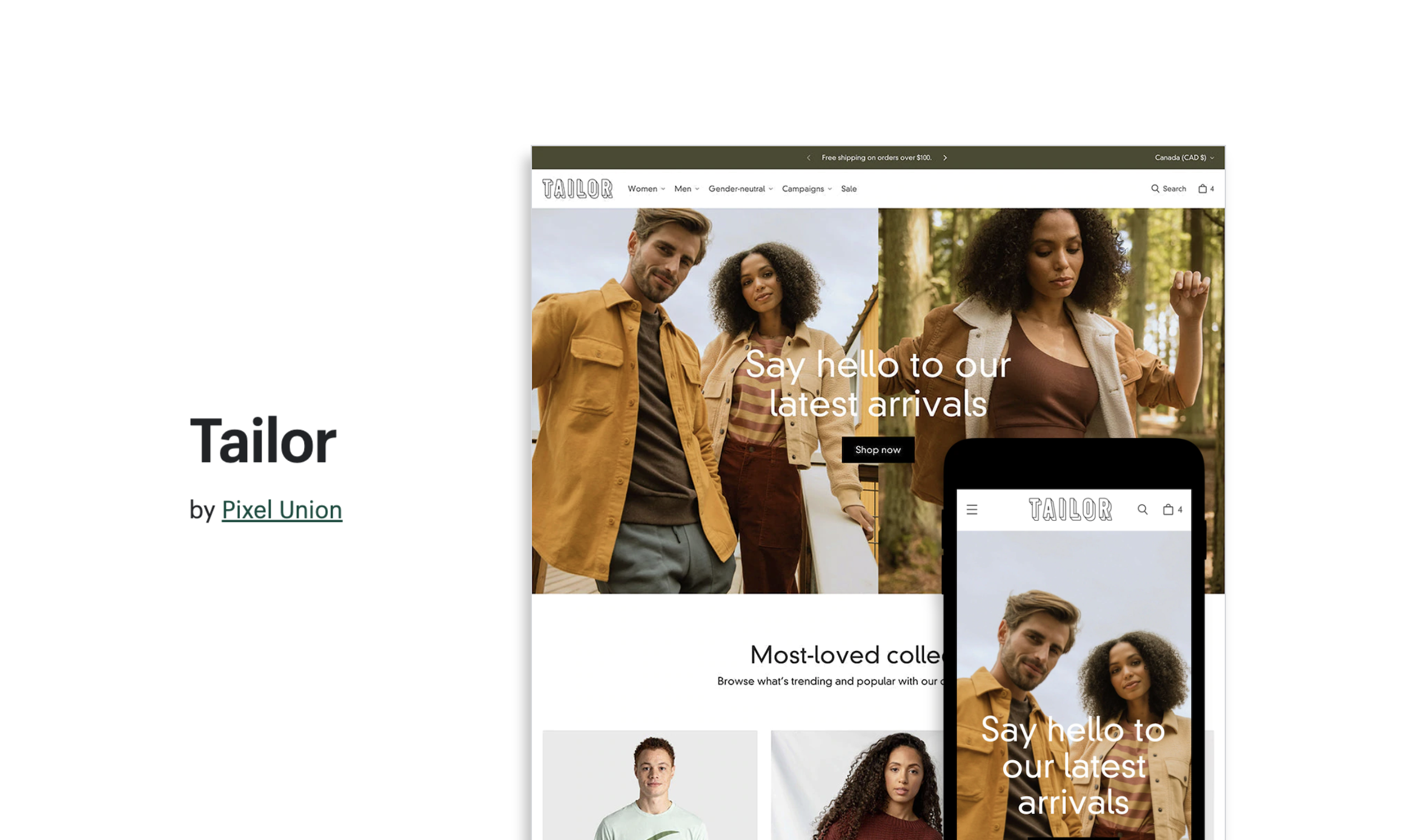 June 27th, 2022 - v.1.4.0
Changed
We updated the featured preset to Nylon.
Using an old version of Tailor?
Make your update easier with
Registration is required to use the app. Subscription charges may apply.
June 21st, 2022 - v.1.3.0
Added
We added schema locale files for setting labels to translate into English, French, Italian, German, and Spanish.
May 17th, 2022 - v1.2.0
Added
Expanded social media settings and icon options.
April 14th, 2022 - v1.1.0
Added
Fixes and other improvements
Fixed an issue affecting sections that became distorted for mobile devices using older versions of Safari.
Replaced a few translations absent from our initial release.
Fixed an issue with the announcement bar appearing above the navigation for mobile devices.
Fixed bugs that occur when JavaScript is disabled in the browser.
March 23rd, 2022 - v1.0.0