Each Pixel Union Shopify theme purchase includes all future versions of that theme. Regular releases for new versions provide bug fixes, added features, platform requirements, or other improvements.
First, explore what updating a theme involves, then use the Theme Updater App to update. Alternatively, consider our recommendations for updating themes without the Theme Updater App.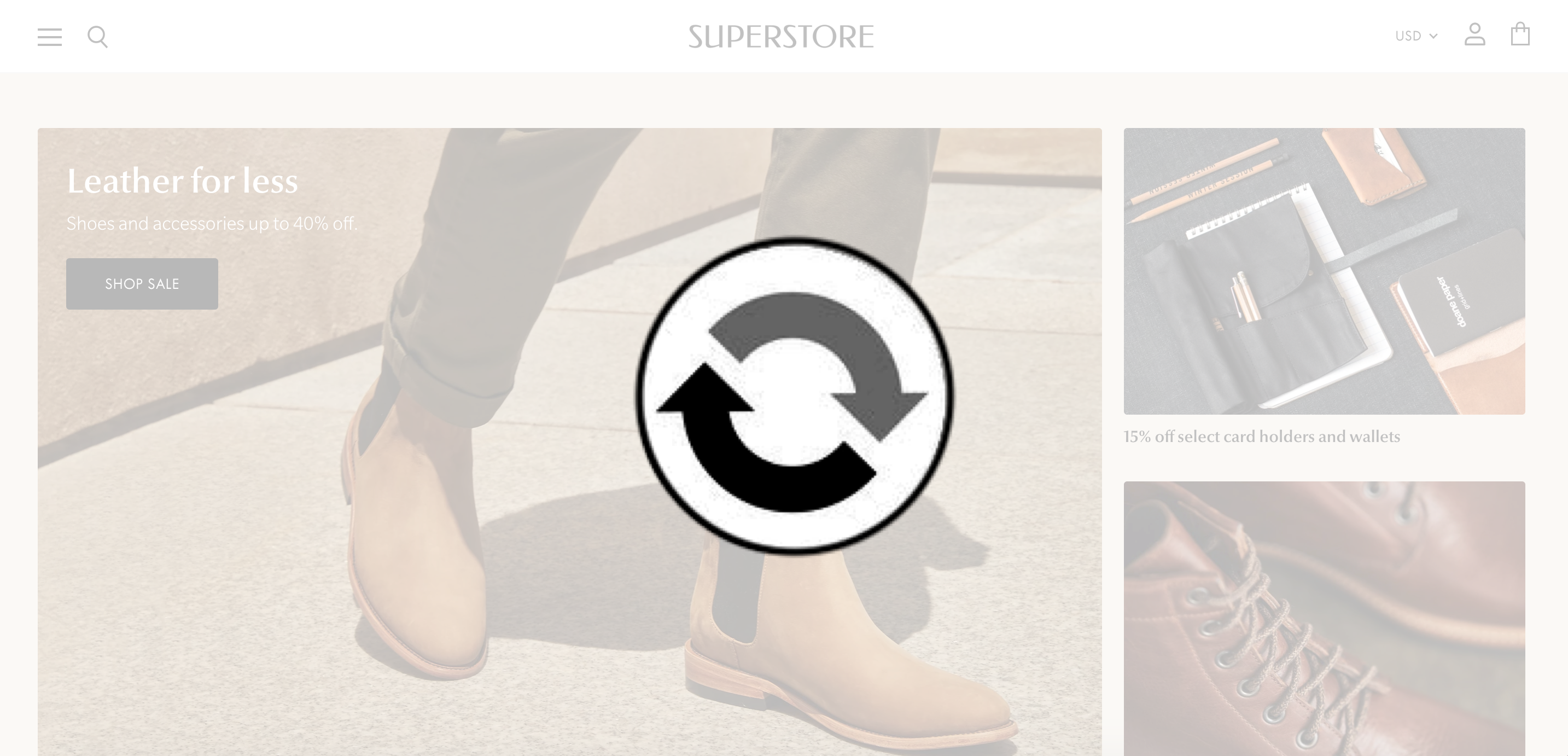 What does updating a theme involve?
Updating a theme is basically moving content (added images, copy, etc.) and customizations (settings, modifications, etc.) to an improved version of the theme. This is a manual process involving two separate theme files: the original theme with content and the latest version without content.
Why isn't this automatic?
This process is standard for Shopify platform themes.
Use the Theme Updater App to update your theme
Get the
Theme Updater App
for access to the latest version of your theme. Developed by
Out of the Sandbox
, this app works with Pixel Union's theme current catalog as well. This app's Basic plan is complimentary for the first year after your theme purchase.
Basic plan
The Basic plan includes:
Upgrade to the latest version of your theme without having to do it manually
Get notified whenever a new version of your theme is available
Preserves code tweaks and customizations whenever possible
Pro plan
The Pro plan adds to the Basic by giving you access to Priority Support if you write in through the Theme Updater App admin. This plan also adds a file comparison feature to show you changes in the code side-by-side.
Receive priority support for your theme from our Merchant Success Team

View all template file customizations within a theme

Automatically include new or updated languages
Using the app
Migrating content and settings
The app will install the latest theme as an unpublished (Draft) theme on the Themes page of your Online Store, carrying over as much content as possible from the previous theme.
Obtaining a default copy of the latest version
No plan is needed if you're only after the latest version in its default state.
Installing a default copy of the latest theme version
File modifications
Files that have been modified will be flagged by the app, so take a screenshot image or write down the files it identifies. These files will need to be modified again in the updated version.
For strategies on updating with customizations, check out How do I update a modified theme to the latest version?