Register your Pixel Union theme to secure ongoing access to regular theme version upgrades. Registration connects Shopify stores with their purchased theme licenses for merchants to authenticate their purchase(s) and curb digital piracy.
If you need any help with this process, consider common licensing issues.
Register with the quick form
Open this quick form to register your theme. Simply add your Email, Order number, and Shopify domain, then select your Theme.
Open the quick registration form
Email
Add the email provided when purchasing the theme.

Order number
Enter the order number listed on your order confirmation/theme receipt.

Shopify domain
Enter your Shopify address. This is the portion of your Shopify store admin URL that comes before 'myshopify.' Use hyphens for spaces.

Select your theme
Use the Theme dropdown to select your theme.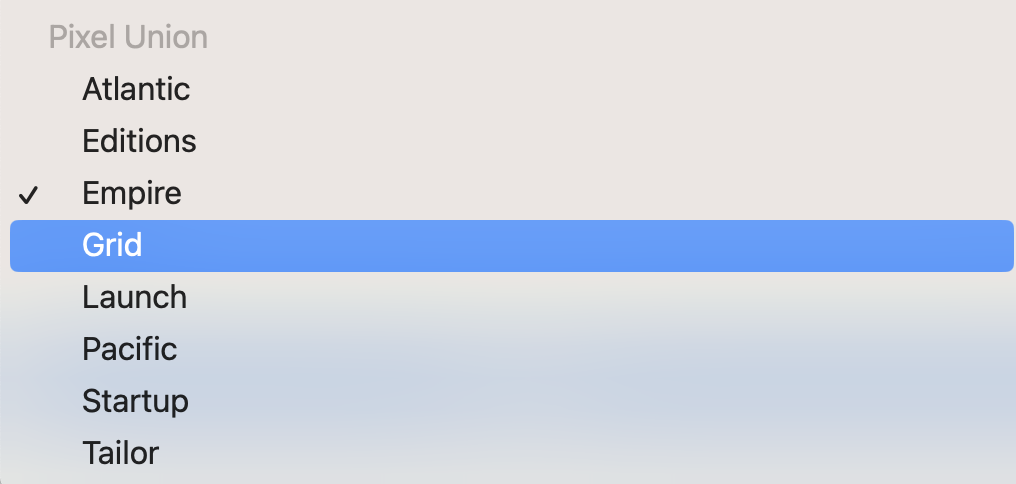 Click Register.
A success message will appear and an email confirmation will arrive in your inbox shortly.
Register using Theme Updater Plus
You can also use the app Theme Updater Plus to register your Out of the Sandbox themes.
Developed by Out of the Sandbox, this app streamlines the updating process by transferring content, configurations, and certain customizations to the latest theme version. Once installed, you can use it to register your theme.
To get started, add Theme Updater Plus to your Apps admin.
Open the app, then Unregistered themes.
Locate your theme, then select Register to open the registration form.
Complete the registration form by including your (1) Customer email address and (2) Store address associated with the original theme purchase.
Once these fields have been completed, select Register.
Consider common licensing issues
License transfers
If you have closed one store but opened another with the same theme, registration may be declined. To have the theme license transferred to your new store, contact Shopify Support.
To complete this transfer, Shopify often refunds the original purchase price to cover the cost of the new theme license. If there is a difference between the original price and the current Theme Store price, this would need to be addressed by the merchant.
Third-party purchases
Agencies and developers often choose our themes for their clients. This usually means they made the license purchase on their client's behalf. If this is the case for your theme, contact the agency or developer to provide the following information:
Email address used to purchase the theme license
Copy of invoice or receipt