Each Pixel Union Shopify theme purchase includes all future versions of that theme. Regular releases for new versions provide bug fixes, added features, platform requirements, or other improvements.
In this article: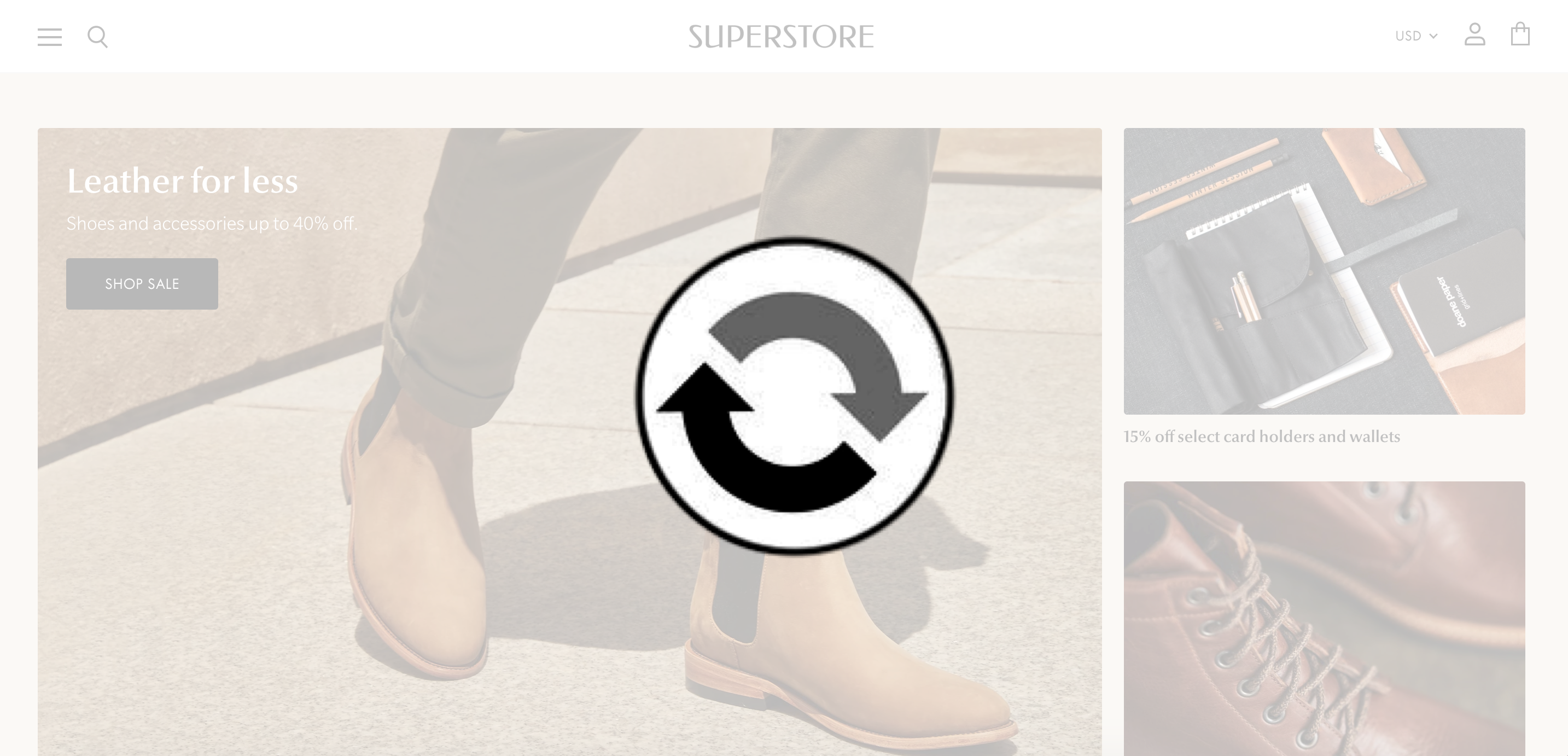 Updating a theme is basically moving content (added images, copy, etc.) and customizations (settings, modifications, etc.) to an improved version of the theme. This is a manual process involving two separate theme files: the original theme with content and the latest version without content.
Why isn't this automatic?
This process is standard for Shopify platform themes. However, only certain theme versions are compatible with the Theme Updater App's features.
Steps to take before updating
Before setting up the new version, there are a few things to keep close at hand:
Your featured and logo images in a local folder
Any relevant app documentation
A duplicate of your old theme
Duplicate current theme for backup and reference
To duplicate your published theme, click the Actions dropdown next to Current theme (accessed from Online Store > Themes in your Shopify admin). Select the Duplicate option. The duplicated theme will appear unpublished below, titled something like "Copy of Theme v0-0-0".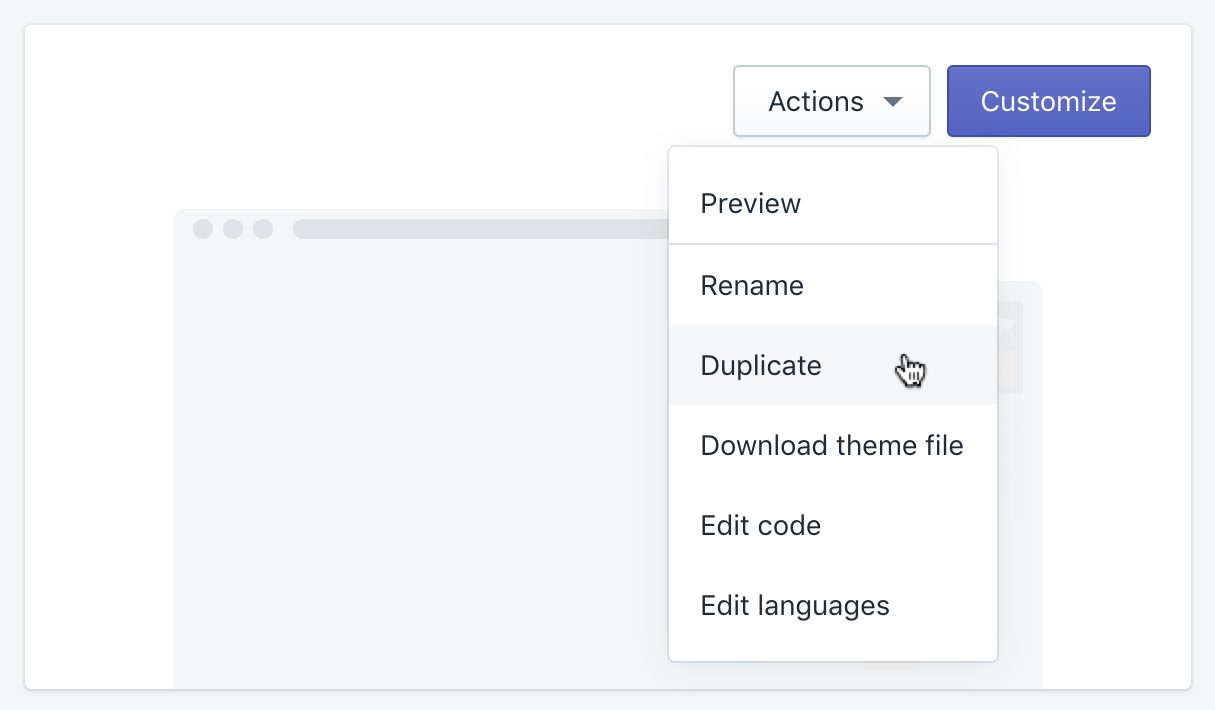 Find the duplicate below and click the Actions dropdown next to it. Select Edit code. Keep this window open for later reference.
Get the
Theme Updater App
for access to the latest version of your theme. Developed by
Out of the Sandbox
, this app works with Pixel Union's theme current catalog as well. This app's Basic plan is complimentary for the first year after your theme purchase.
Basic plan
The Basic plan will allow you to get notifications when we release an update so you don't have to keep tabs on release notes or reach out to support.
Pro plan
The Pro plan adds to the Basic by giving you access to Priority Support if you write in through the Theme Updater App admin. This plan also adds a file comparison feature to show you changes in the code side-by-side.
Using the app
Migrating content and settings