Allow customers to select their currency with the theme's new currency selector. This replaces the currency converter and works with Shopify Payments to provide support for Multi-Currency. Get the latest theme version to add the currency selector
This feature is currently only available for:
Pacific v4.4.0+
Atlantic v14.3.0+
Empire v5.2.0+
Editions v9.7.0+
Startup v9.3.0+
Launch v6.4.0+
Vogue v4.6.0+
Handy v2.7.0+
Reach v4.5.0+
Grid v4.7.0+
Need to update your theme?
Activate theme editor settings
First, confirm that you are using a compatible theme version and Shopify Payments is fully set up.
Then go to your Online Store, select Customize beside your theme.
Open Footer.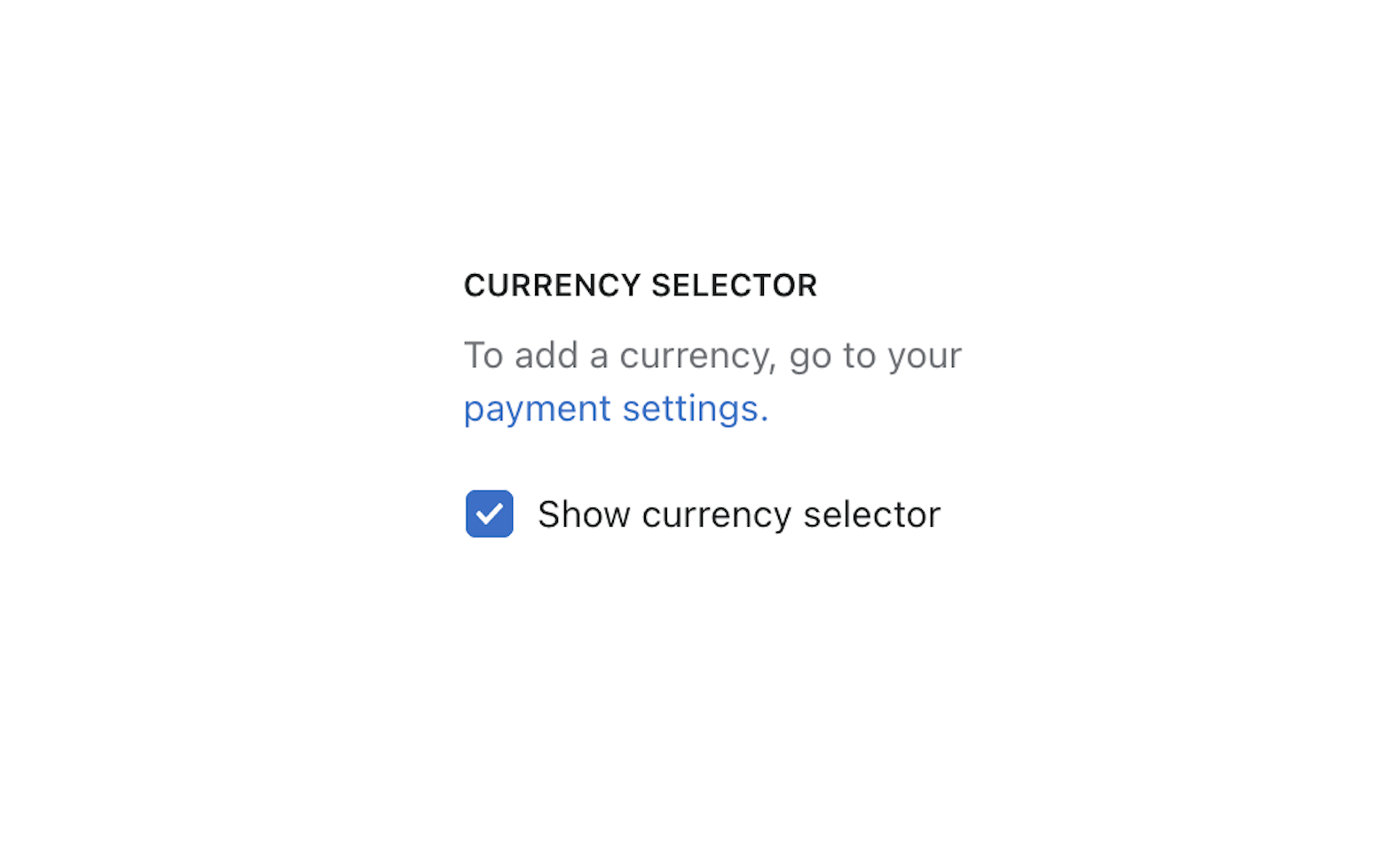 Locate the Currency selector section and select Enable currency selector.
In accordance with Shopify's standards, the Currency selector has been moved to the footer of the theme