Updating to the latest version is the best way to apply bug fixes, include new features, and keep your theme optimized with the platform. To tell if your theme needs an update, compare your theme version to the latest release.
Find your theme version
Go to Customize > Theme settings to locate the version label for your theme.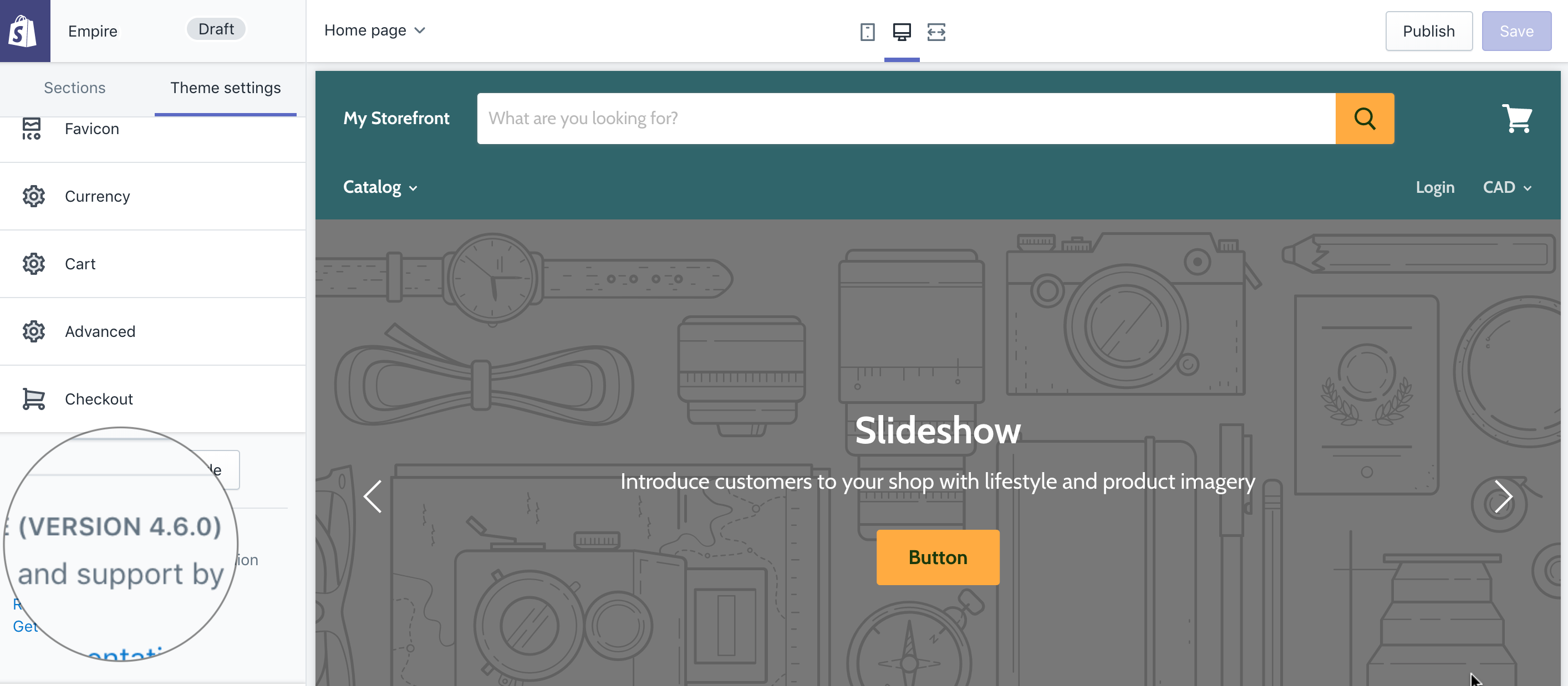 Compare this to the theme's release notes
Each theme has a release notes article listed both in the Help Center and the Pixel Union website. Click below to access:
Update your theme
If you're using an older version, check out How to update your Shopify theme