Add custom badges to your Editions theme by updating to the latest version and customizing the Product grid portion of the Theme settings.
Add up to four custom badges with preferred Text and Background colors. These are in addition to the Sale and Sold out badges triggered by price settings and inventory status.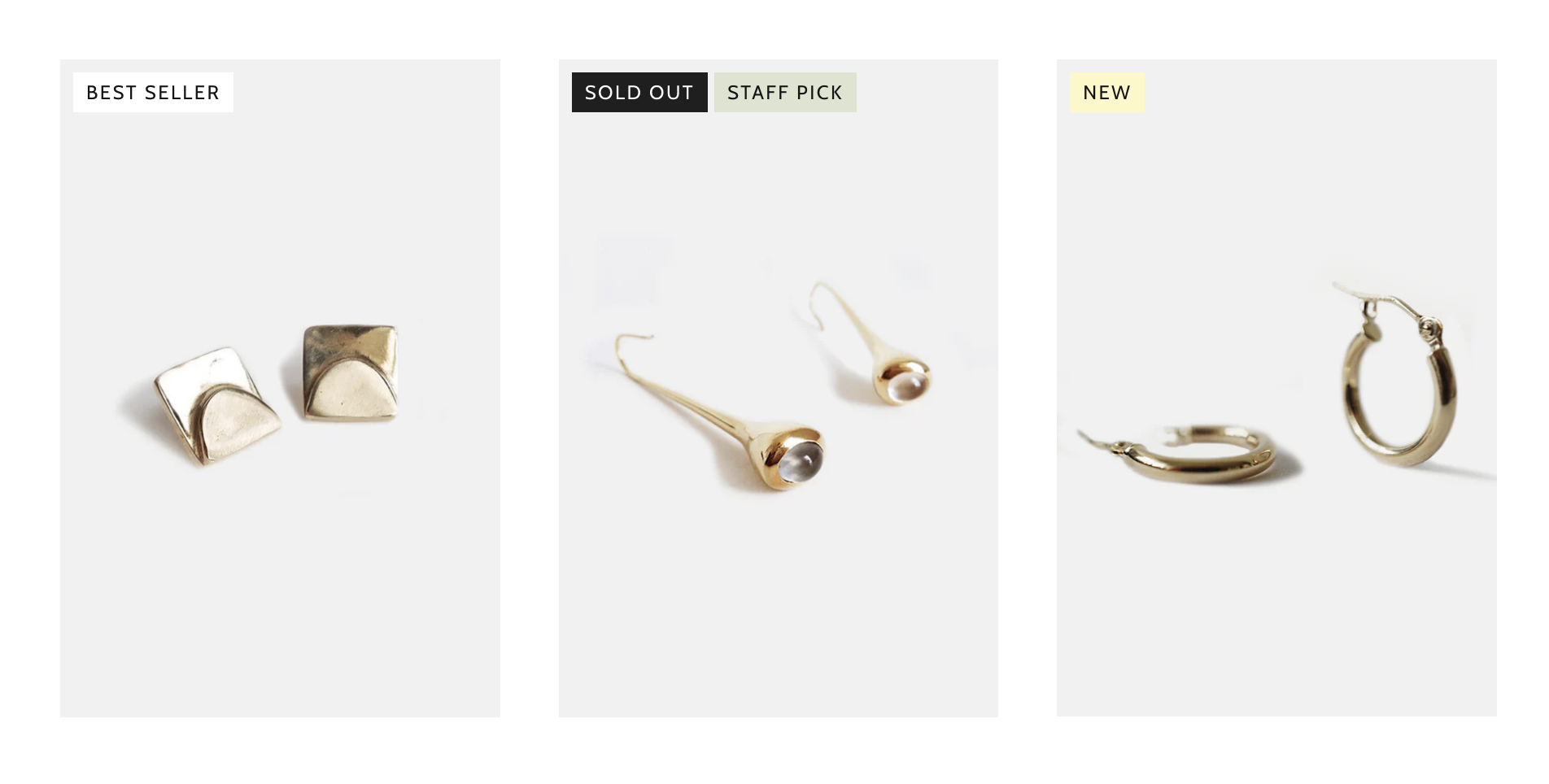 Update to the latest version
This feature was added for Editions version 12. Update to set your store up with the compatible version.
How to update your Shopify theme
Adjust theme settings
In the theme editor (Customize), open Theme settings.
Click the paintbrush icon to open Theme settings
Open PRODUCT GRID.
Show custom badges
To activate the feature, enable Show custom badges.
Customize the badges
First, determine what the badges will be for. Common examples of custom badges are New, Staff pick, and Limited edition. You can also use custom badges to identify key qualities of products, such as Vegan or Sustainably-sourced.

Customize the Colors and Tag for Custom badge 1, 2, 3, and 4.
Colors
Use the Text and Background color selectors to choose colors for the badge text and background.
Make sure these colors contrast enough to optimize accessibility. Use this tool to check.
Tag
The badges connect with products using tags. The tag will serve as the label for the badge and connect the badge to all products that feature that tag.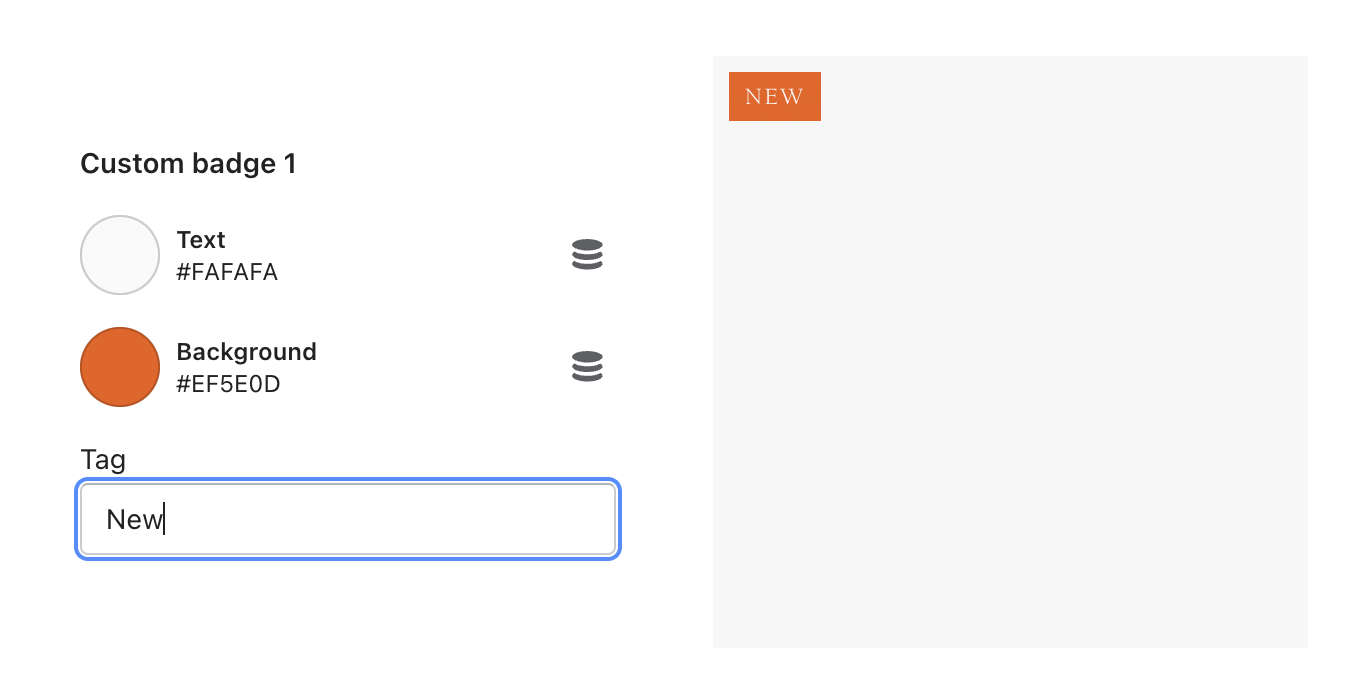 Assign the tag to products
Once the tag is ready, go to your Products admin to connect the tag with the right products.