The Product grid settings allow you to make global changes to how users view and interact with your products.
Use the Product grid portion of the Theme settings to show sale and sold-out banners, activate the quickshop, select an icon style, show quantity selector, enable cart redirection, and include a dynamic checkout button for your products.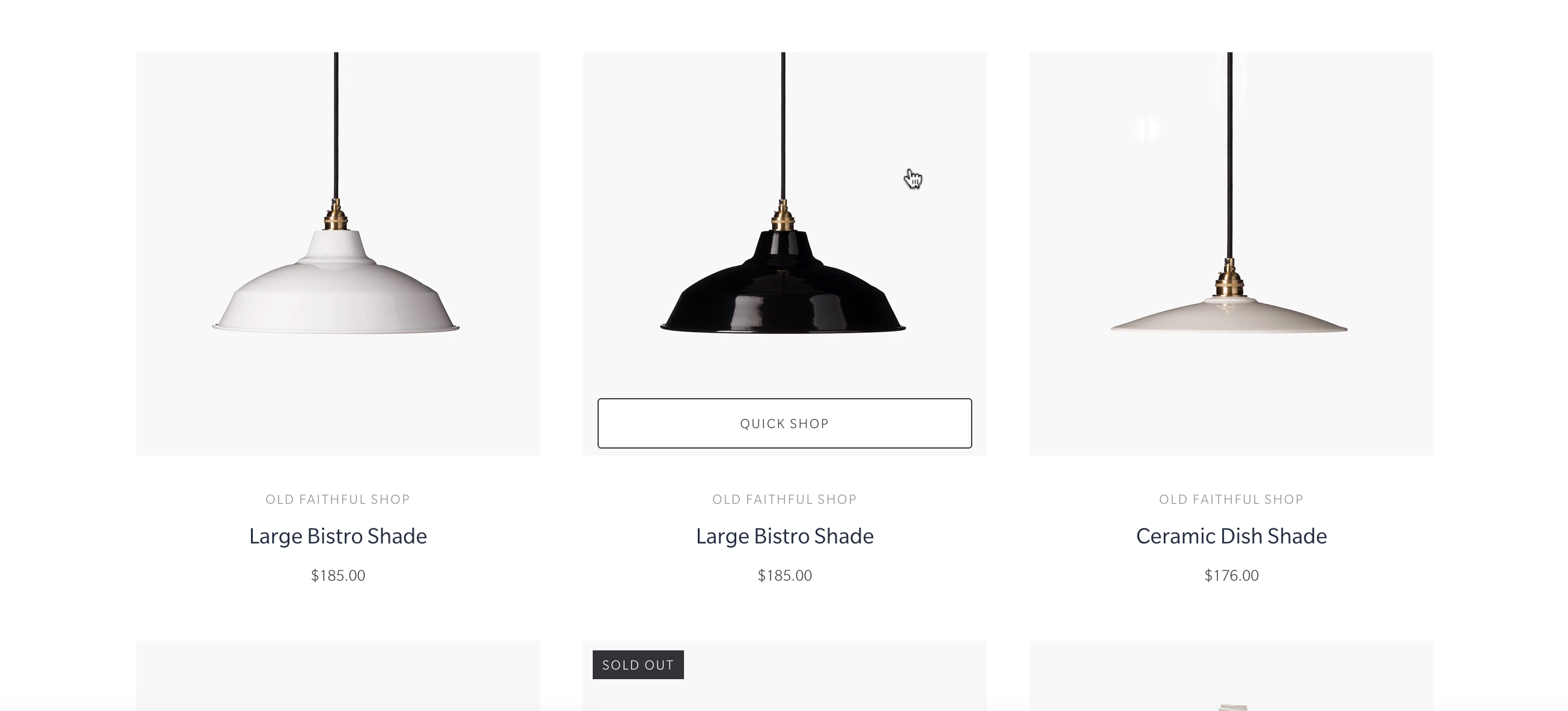 Show vendor
Enable Show vendor to include a vendor label for the products. Vendor information can be added via the Products portion of your Shopify admin.
Show secondary image on hover
Enable product image flip on hover displays each product's secondary image when the cursor passes over the image.
Show discount label
Include more detail in your sale badges by selecting Show discount label. This includes a label with a calculated discount to reflect the discount being offered.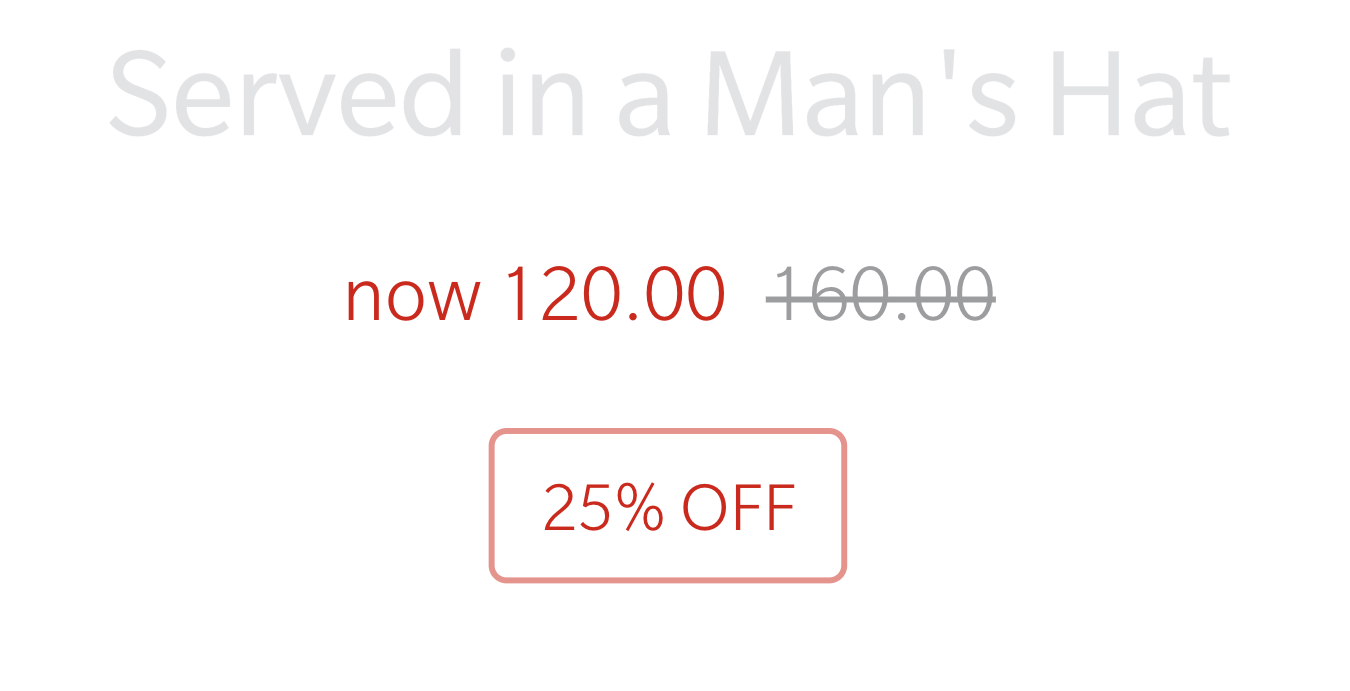 Set a product image aspect ratio
Determine how the product grid displays the images with the Product aspect ratio dropdown.
Select Natural, Short, Square, or Tall for your product images.
Activate the quickshop
Use the following settings to control the appearance and features of the quickshop window, a modal window that allows customers to view product page details without leaving the collection page.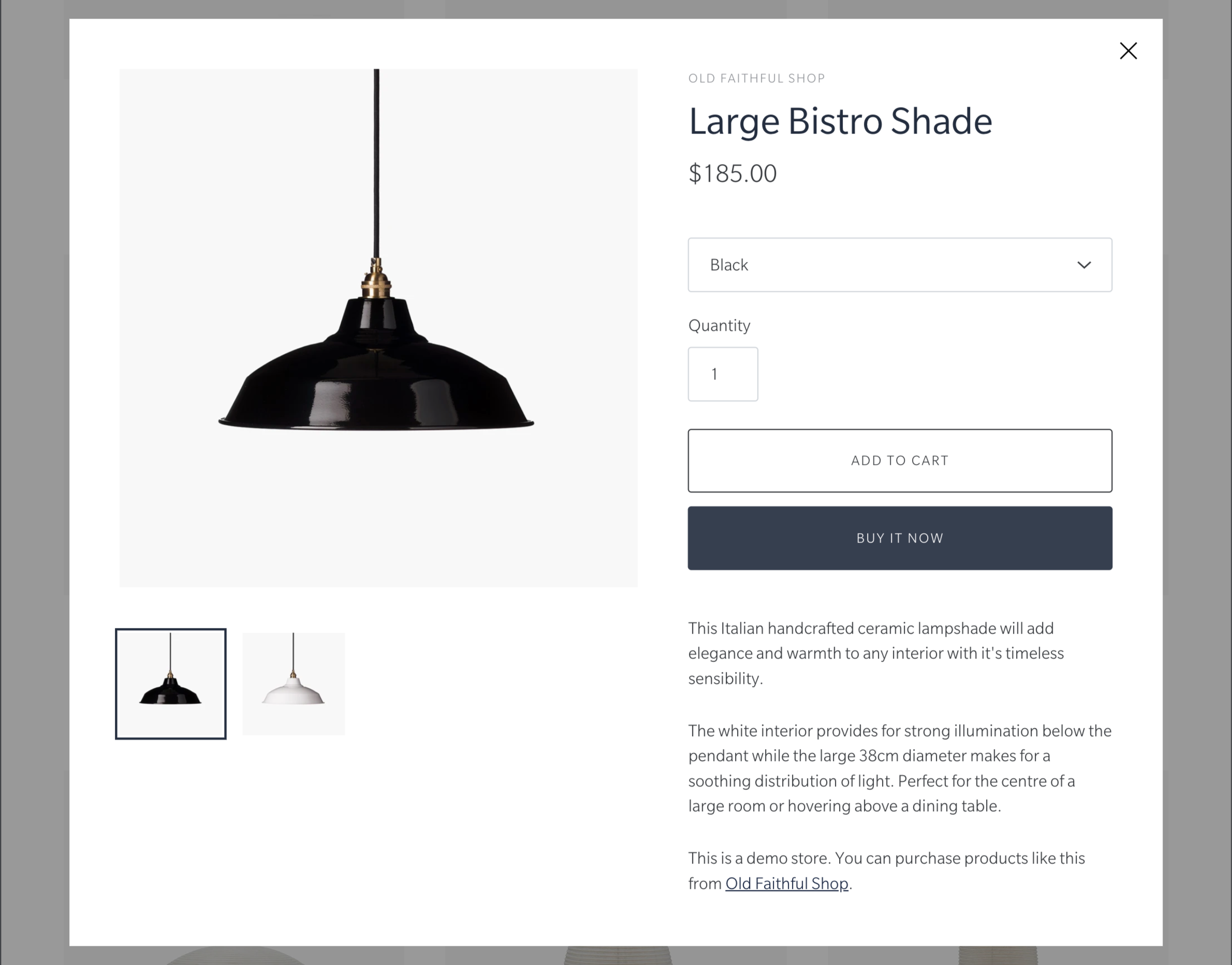 Select Enable quickshop to include this feature in your storefront.
Enable cart redirection
This option brings customers to the cart page automatically after adding a product to their cart. This option would disable AJAX, a function that keeps the customer on the collection page following add-to-cart (ATC) activation. If your products are sold individually, for instance, you can disable the quantity box and enable cart redirection to simplify the ATC and checkout process.
Disable AJAX on collection page
Enabling cart direction is the same as disabling AJAX on the collection page. If an added app is conflicting with the AJAX on this page, disable cart redirection.
Include a dynamic checkout button
Show dynamic checkout button adds a customer-specific ATC button that directs to the Checkout page. If there are important features or apps on your Cart page, you can disable this feature.
For more information on Dynamic checkout buttons, check out the Shopify help center.
Show quantity selector
Include a tool for customers to select the amount of the item they'd like to add to the cart by enabling Show quantity selector.
If disabled, the customers will be able to add one item per each add-to-cart (ATC) activation.