Editions v10 and following versions include a new theme setting for the Site width. Narrow or widen your content using the options available in the Layout portion of the Theme settings.
Use the theme editor to access the Layout settings and select a width option for your Layout.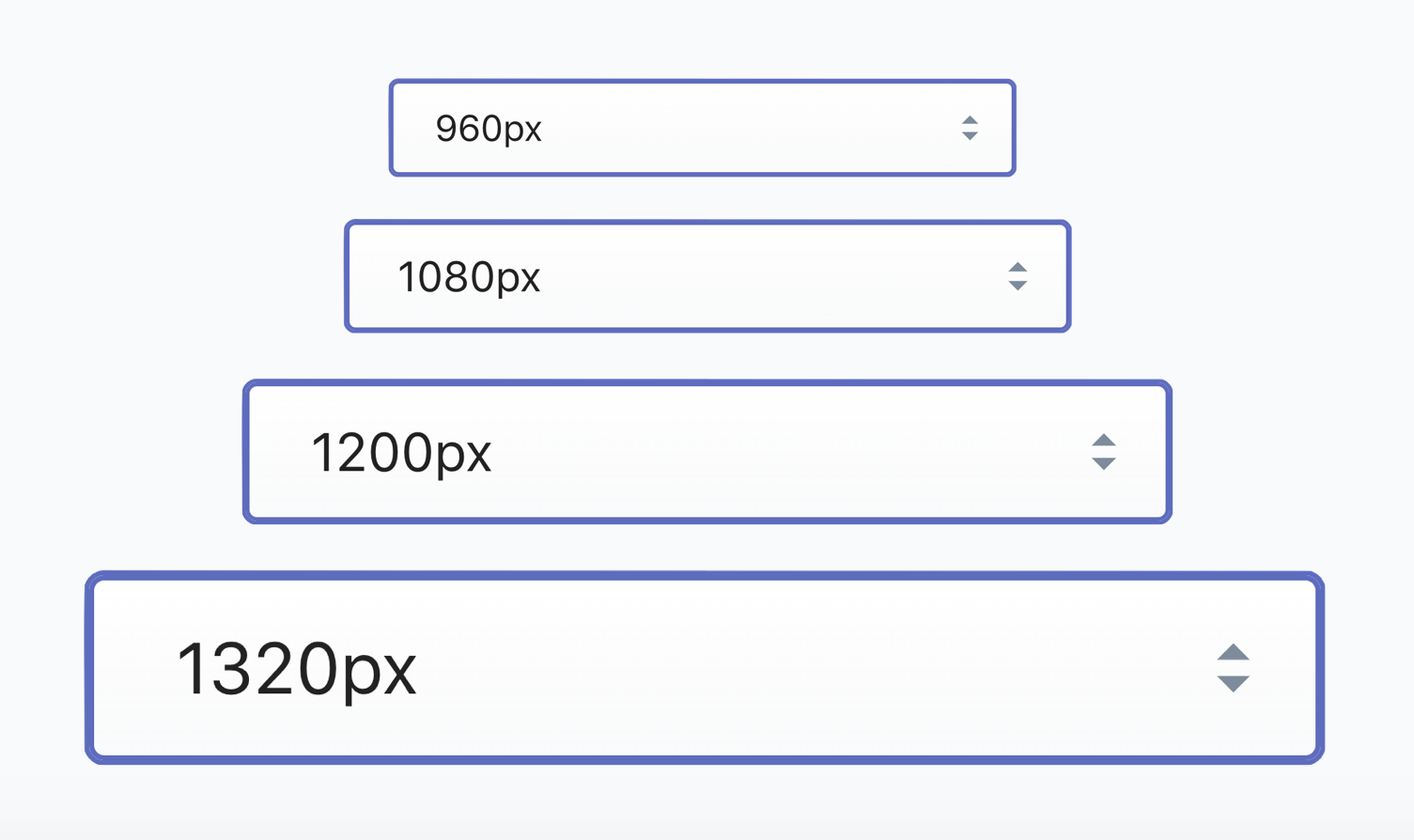 Access the layout settings
Open the theme editor by selecting Customize. Select Theme settings in the left sidebar, then Layout.
Select a width option
Use the Site width dropdown to select one of four width options:
960px
1080px
1200px
1320px