Add a contact form to a template to help customers to contact your business. Messages will be sent via email to the address listed in your Shopify Settings.
The form includes four fields for Name, Email, Phone number, and Comment. Adjust the labels and placeholders for these in the language editor.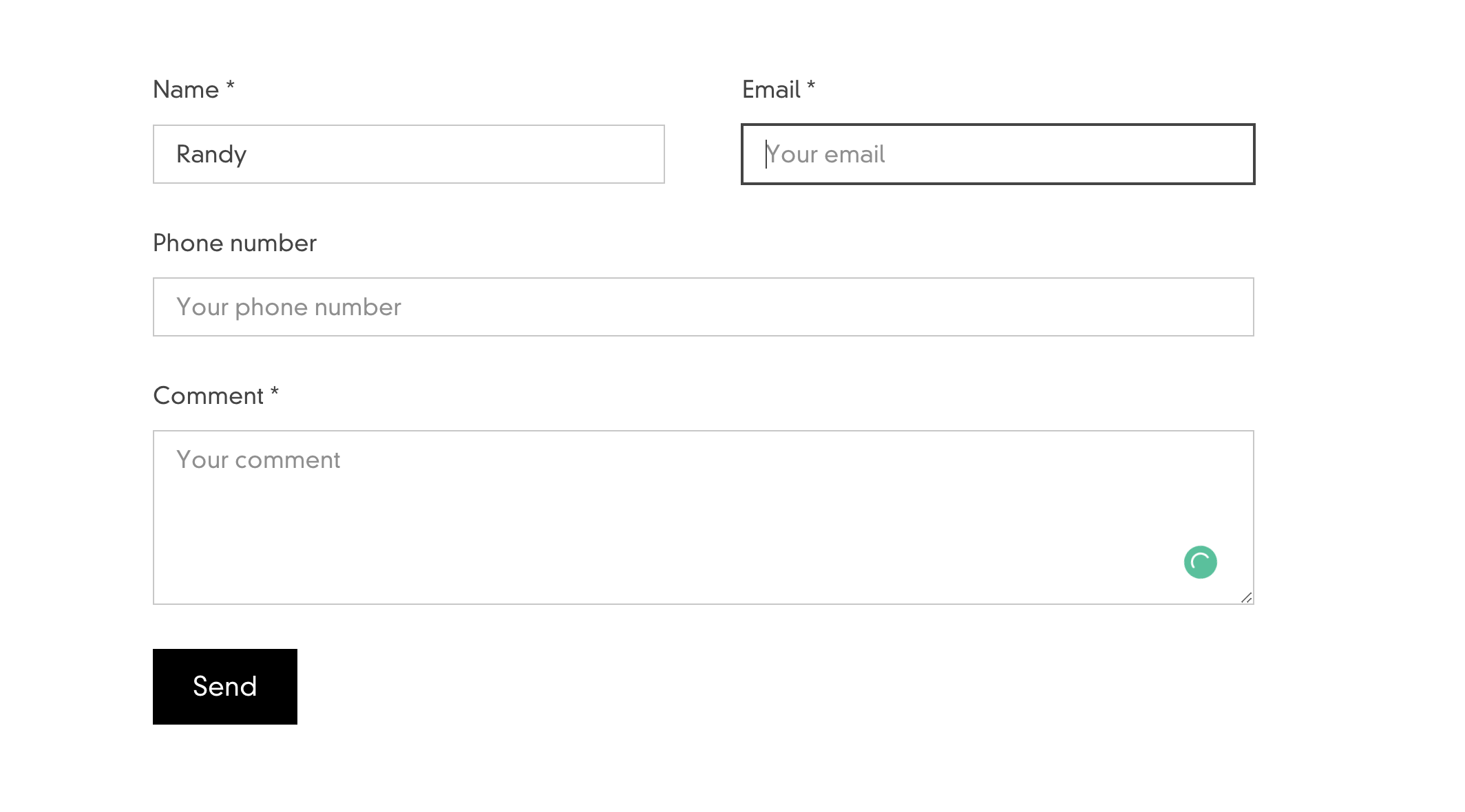 Add this section to
Customize general settings
Open the Contact form section to add a Heading.
Use your language editor (Actions > Edit languages) to customize the placeholders or labels for the form.