Collection list sections gather and showcase new, noteworthy, or seasonal collections.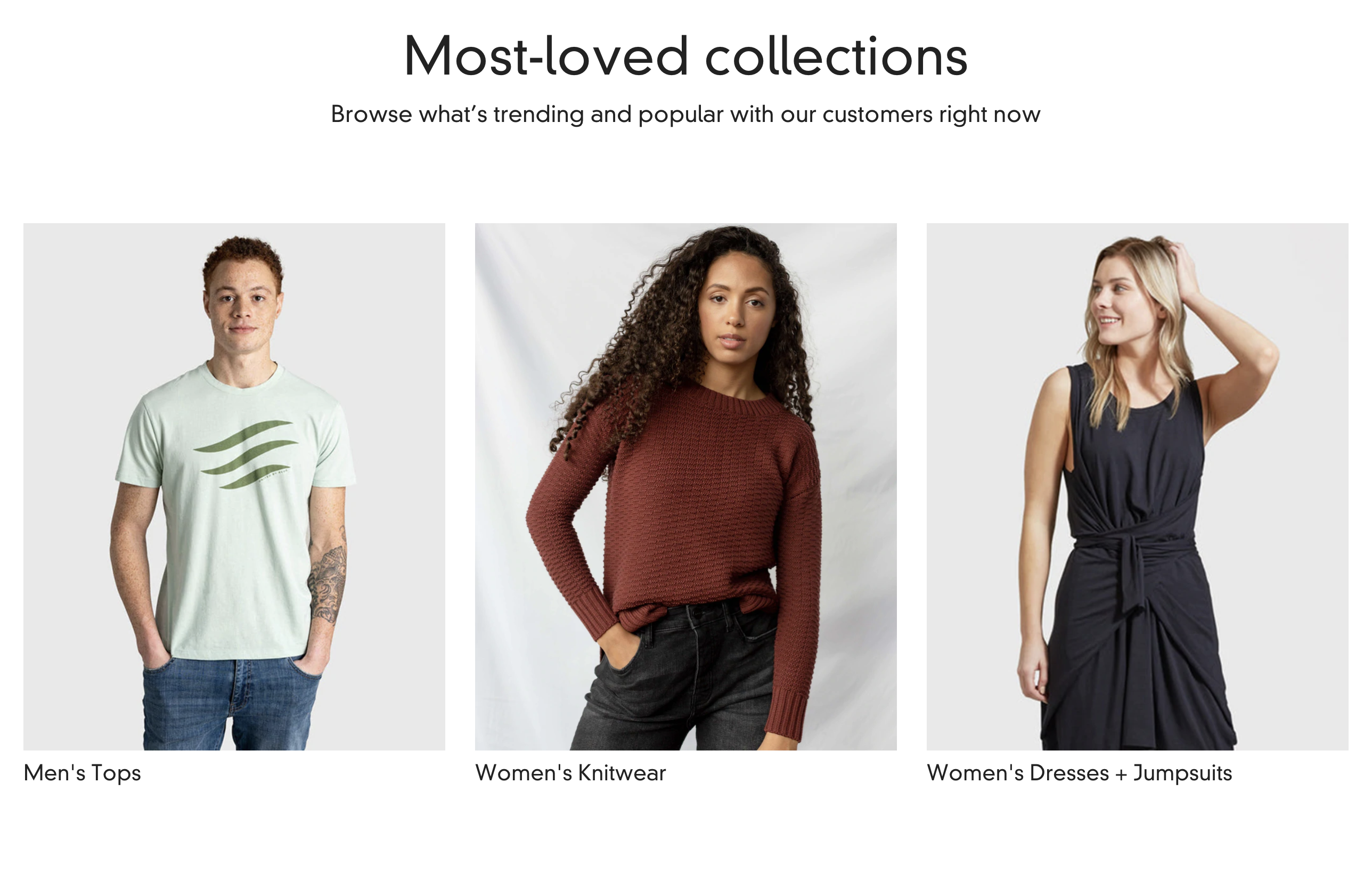 Add this section to
Customize general settings
Click the Collection list section to open its general settings.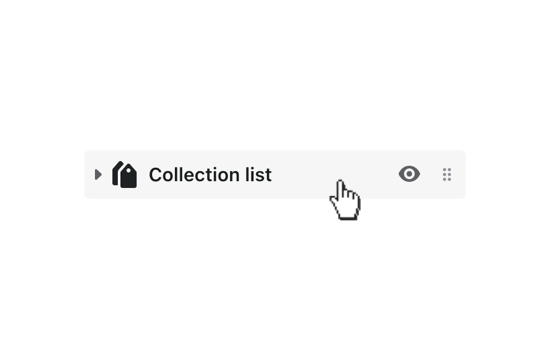 Headings
Add an optional Heading and Subheading with the provided fields.
Collections per row
Adjust the Collections per row setting to control the number of collection card blocks included in each horizontal sequence. Select a value between 2 (min) and 6 (max).
Collection card settings
Determine if your collection cards will Show title, Show description, and/or Show product count by customizing these settings.
Customize section blocks
Click the toggle beside Collection list to reveal the blocks.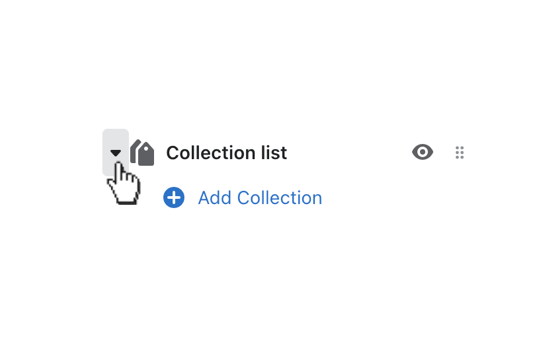 Select (+) Add Collection to add a collection card. Open the Collection block to customize its content.
Select collection
Identify the collection to display by clicking Select collection.

Custom image
The section displays the Collection image (set up in the Collections admin) by default. To use a Custom image instead, enable Use a custom image then click Select Image to connect a new image.