The Collections list page displays each collection in a store. For Editions version 10 or above, there are expanded controls for this page included in the theme.
Use the theme editor to access the collections list page settings, then set the aspect ratio for collection images, limit the collections to display, sort collections, adjust the layout, and display collection titles, product counts, and collection descriptions, for the Collections list page.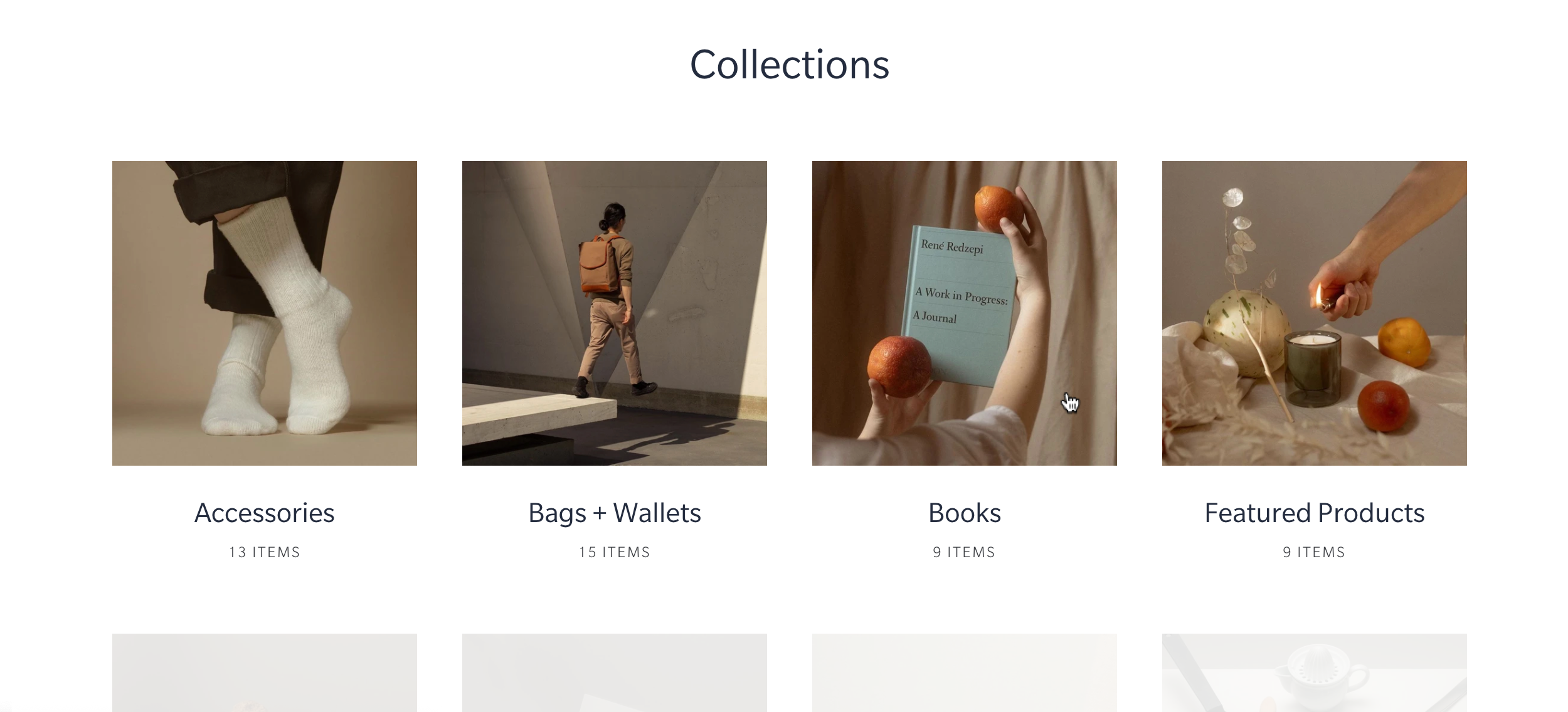 Access collections list page settings
Open the theme editor by selecting Customize in the Online Store. Use the page selector to select Collections list. Once this has loaded in the preview, open the Collections list section in the left sidebar.
Set the aspect ratio for collection images
Use the Image aspect ratio dropdown to select one of four image proportion options.
Select Natural, Short, Square, or Tall to adjust the image container for each collection.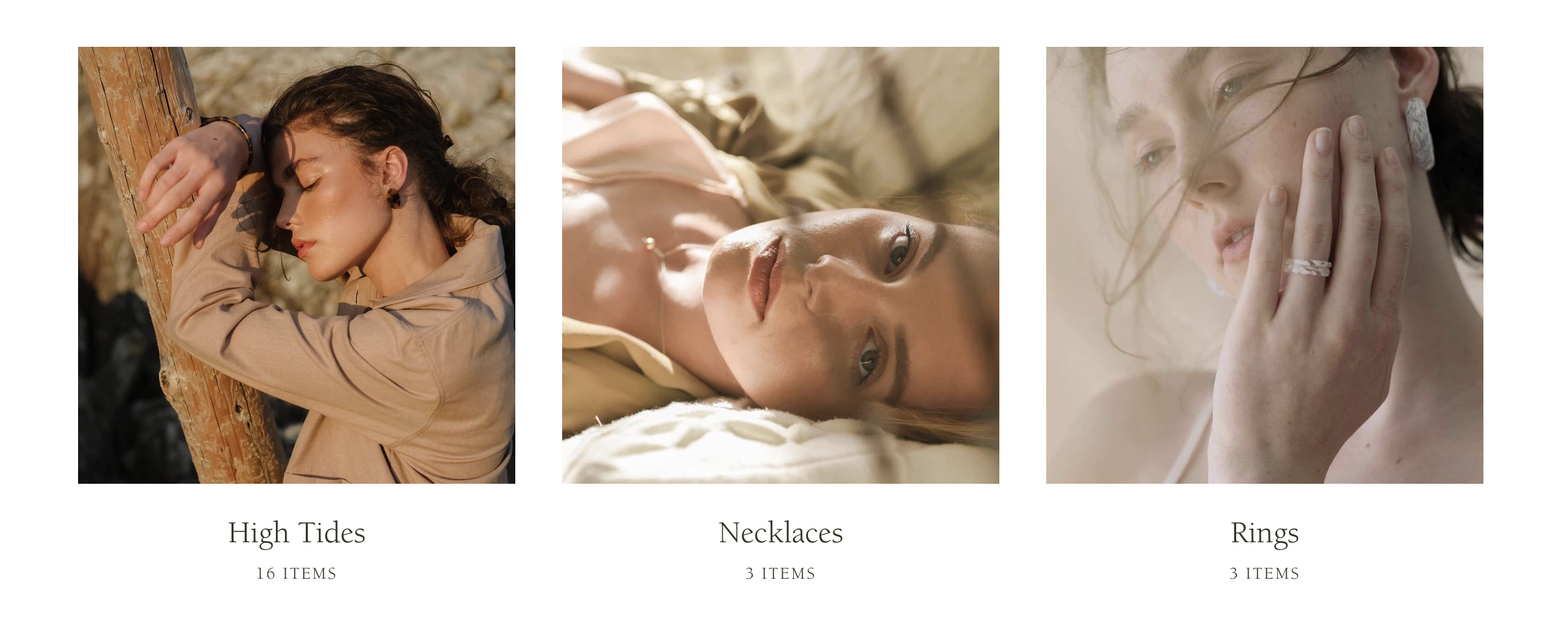 Limit the collections to display
Select All under Select collections to show to include every collection on this page.
To exclude certain collections, click Selected, then return to the previous sidebar screen. Click the disclosure triangle beside Collections list to reveal its blocks.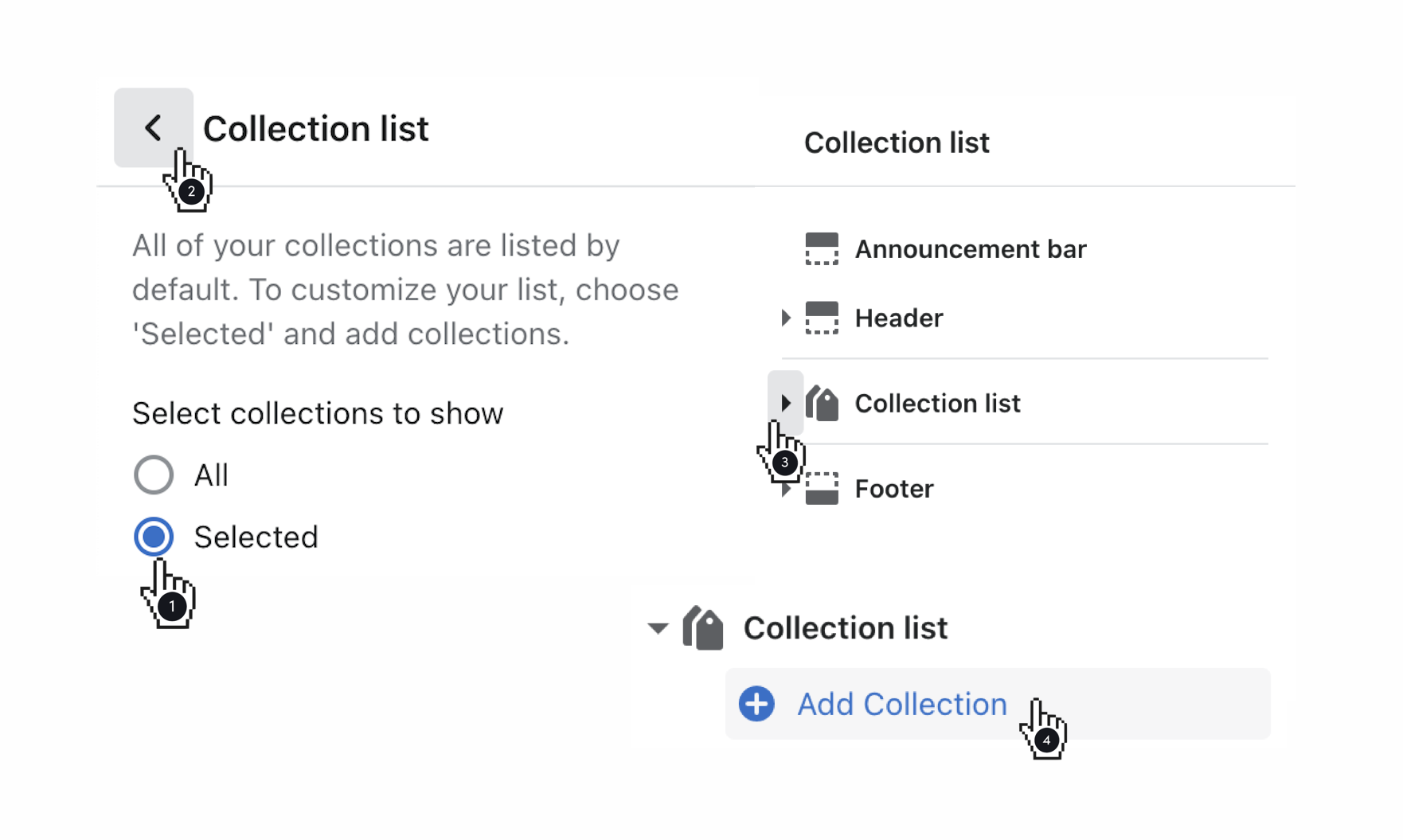 Click [+] Add Collection to add a collection block
Click Select collection to locate the collection to feature.
After you have added your collections, click, hold, then drag the blocks vertically to rearrange their sequence.
Sort collections
Use the Sort collections by dropdown to select a sequence for your collections. This will only influence the order of the collections when the All option is selected.
Adjust the layout
For horizontal rows of collections, use the Collections per row slider to specify the number of collections included in the row. The width of each collection block will reduce with more collections per row.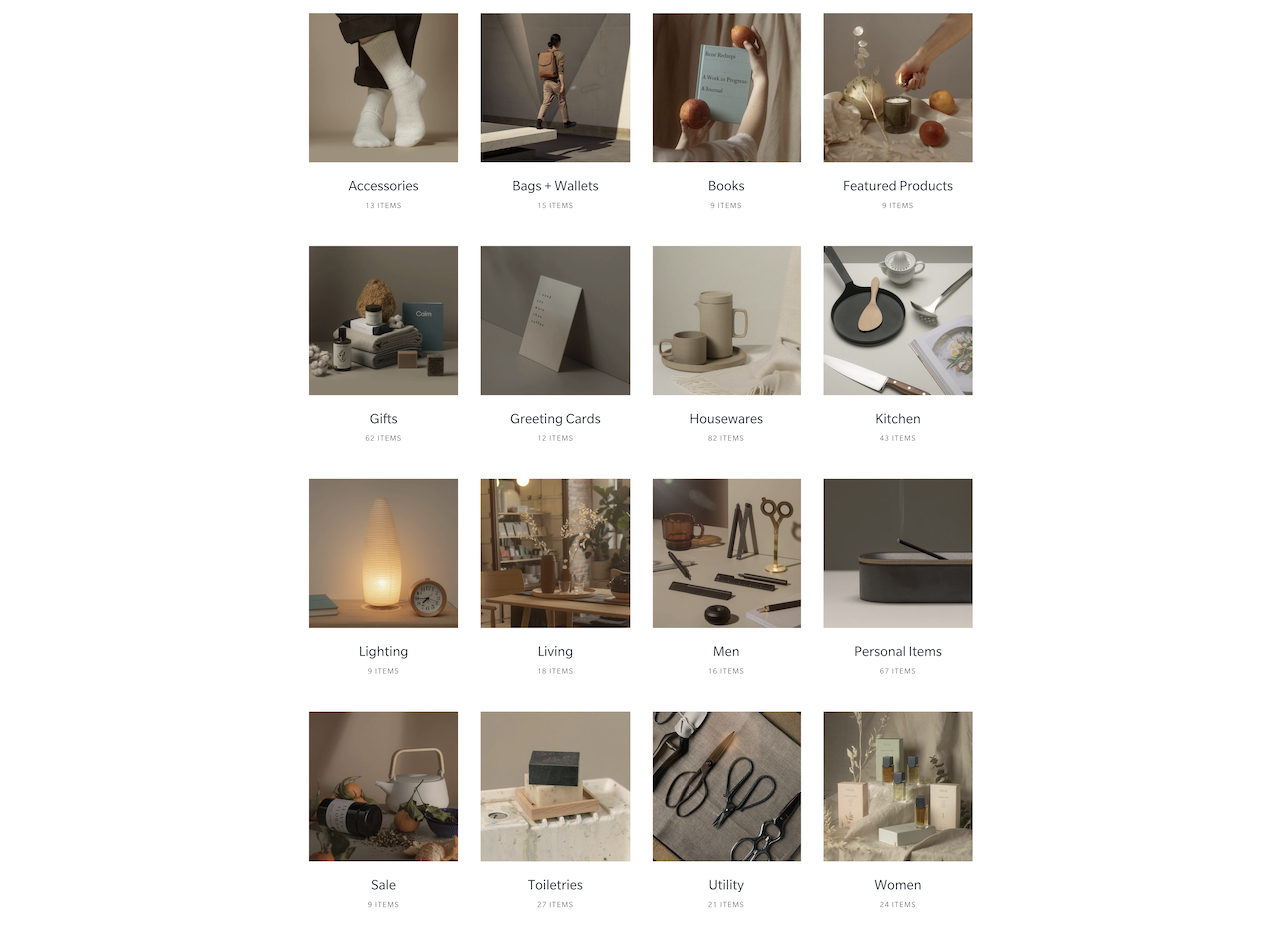 Display collection titles
Select Show collection title to include the name for each collection.
Display product counts
Include a label for the total number of products in each collection by selecting Show product counts.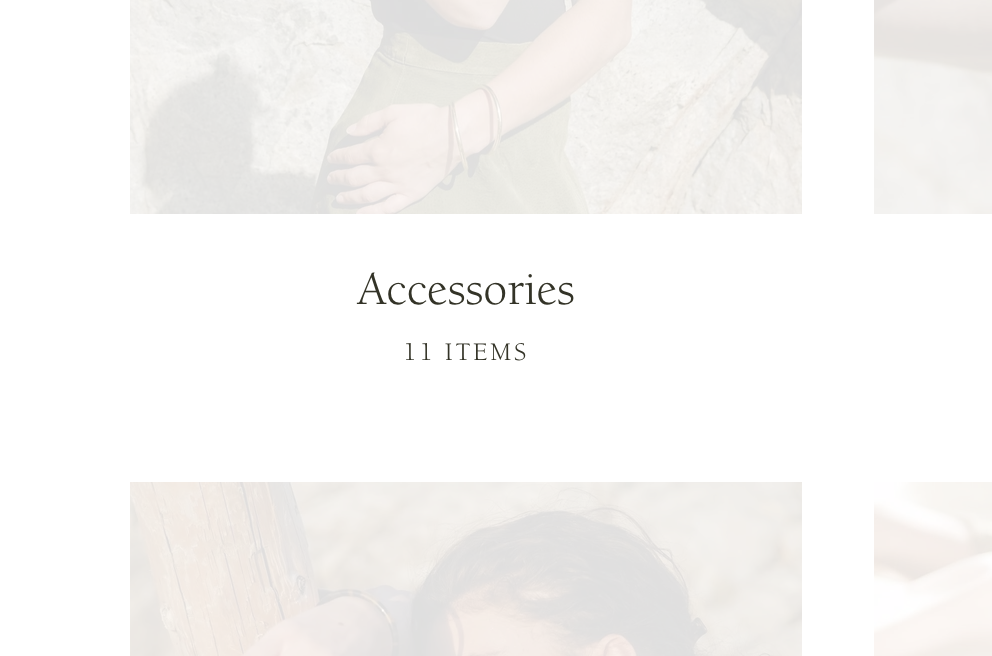 Display collection descriptions
Select Show collection description to display the copy added to the Description field of each collection.