The Cart page shows a summary of the items and quantities customers have added to their cart.
Use the theme editor to access theme editor settings for the cart, then add a lock icon to your checkout button, show order notes, and/or show 'continue shopping' button for the Cart page.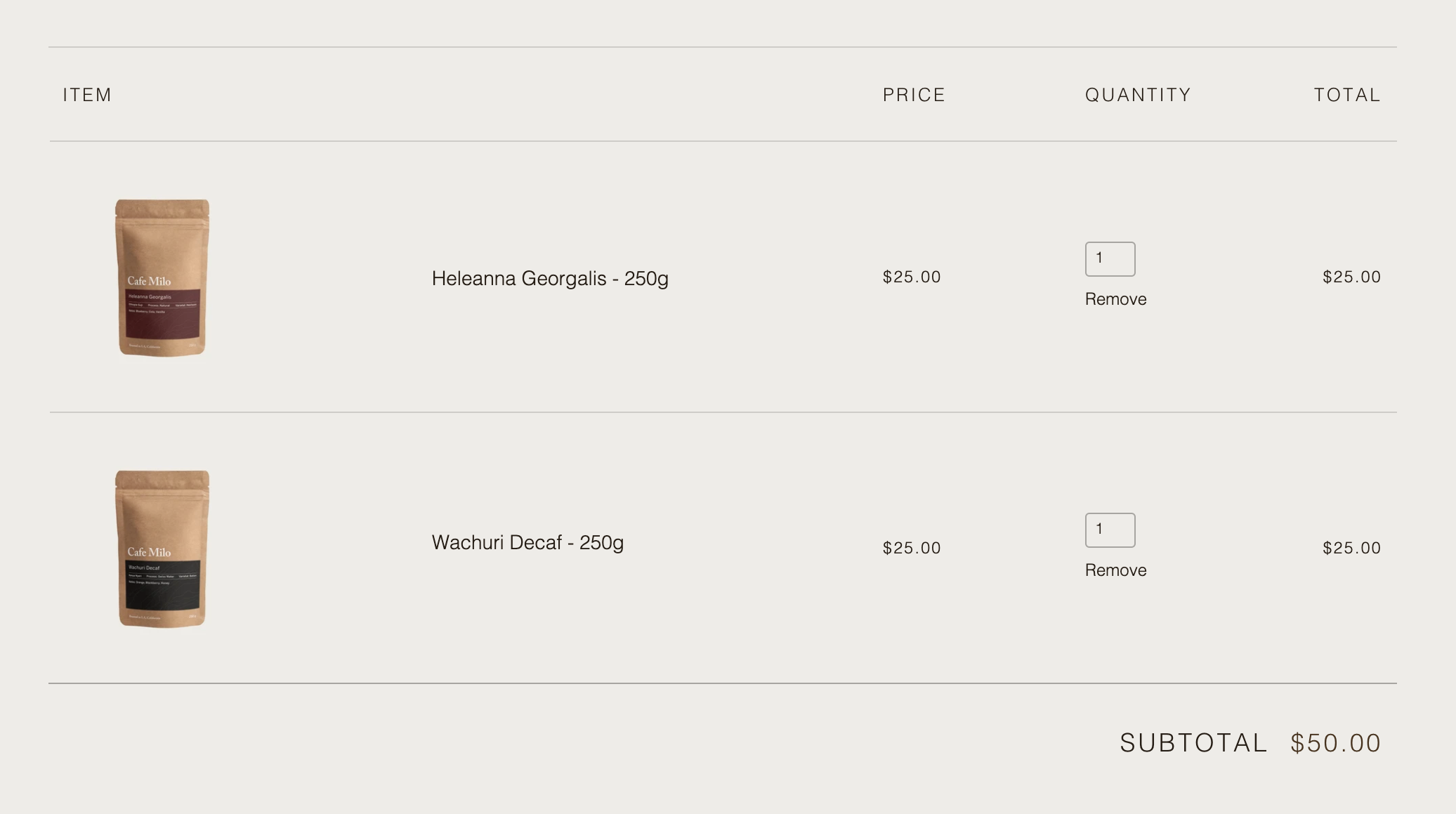 Access theme editor settings for the cart
To access the settings for the cart page, select the cart icon (or Cart from the page selector), then open the Cart page section in the left sidebar.
It is worth adding a few items to the cart before making changes to the settings here, as some of the features depend on added items for their display
Add a lock icon to your checkout button
Give your customers an increased sense of security by enabling Show lock icon on checkout button.
Show order notes
Provide a message field for customers to include more information about their order by activating Enable order notes.
Show continue shopping button
Enabling this setting includes a button on the cart page to encourage the customers to continue shopping. This button will lead back to a collection displaying all products.