The Cart page in each theme can include Order notes, a text field for customers to include a message in their order.
To enable order notes, add an item to the cart, open the cart page to view section settings, and activate order notes.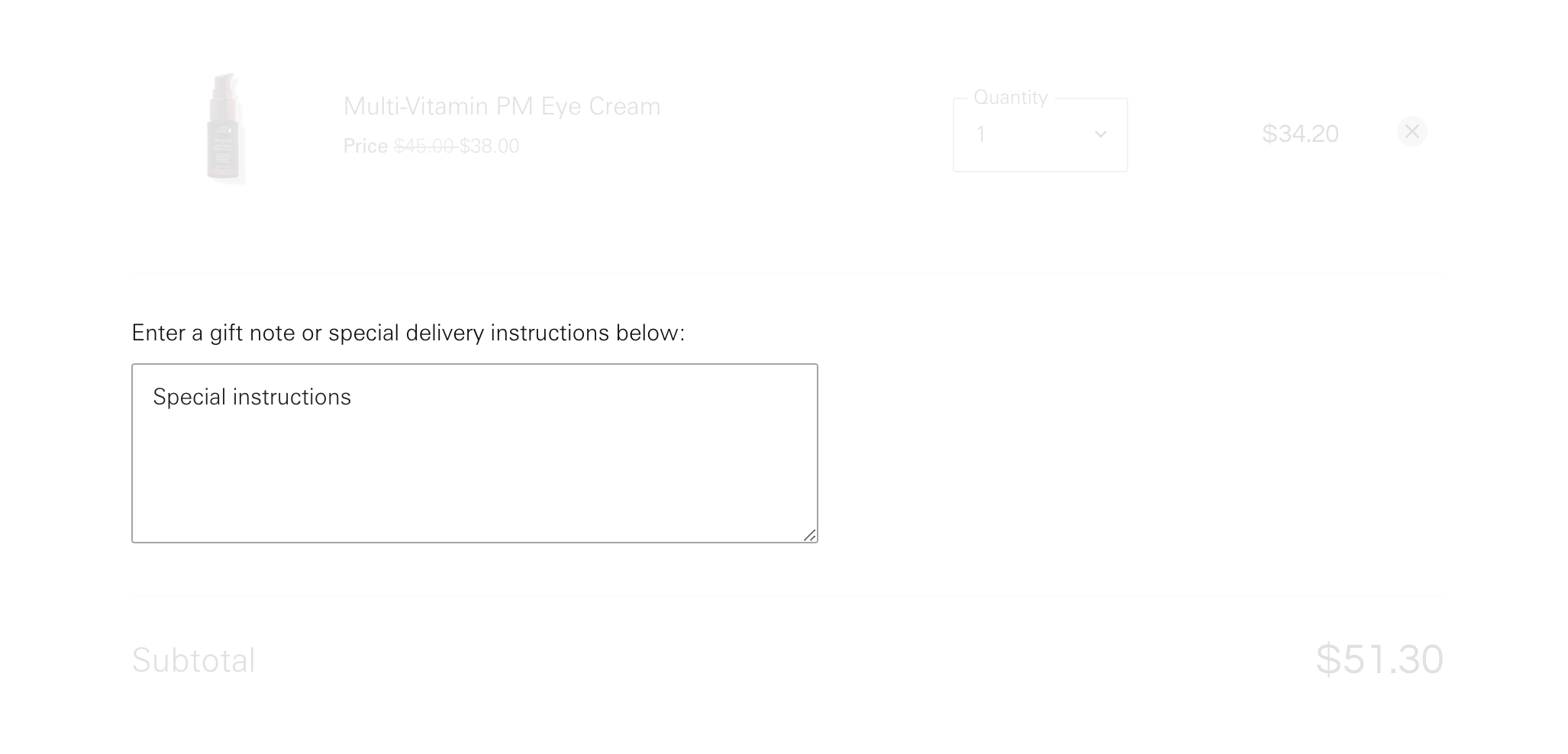 Add an item to the cart
Open the theme editor by selecting Customize in the Online Store.
In the right-side preview of your storefront, add one of your products to the cart. The Order notes feature will only appear when at least one item is in the cart.
Open the cart page to view section settings
The Cart page has its own template settings, so select Cart using the template selector dropdown.
Once the Cart page has loaded in the preview, open the Cart under TEMPLATE.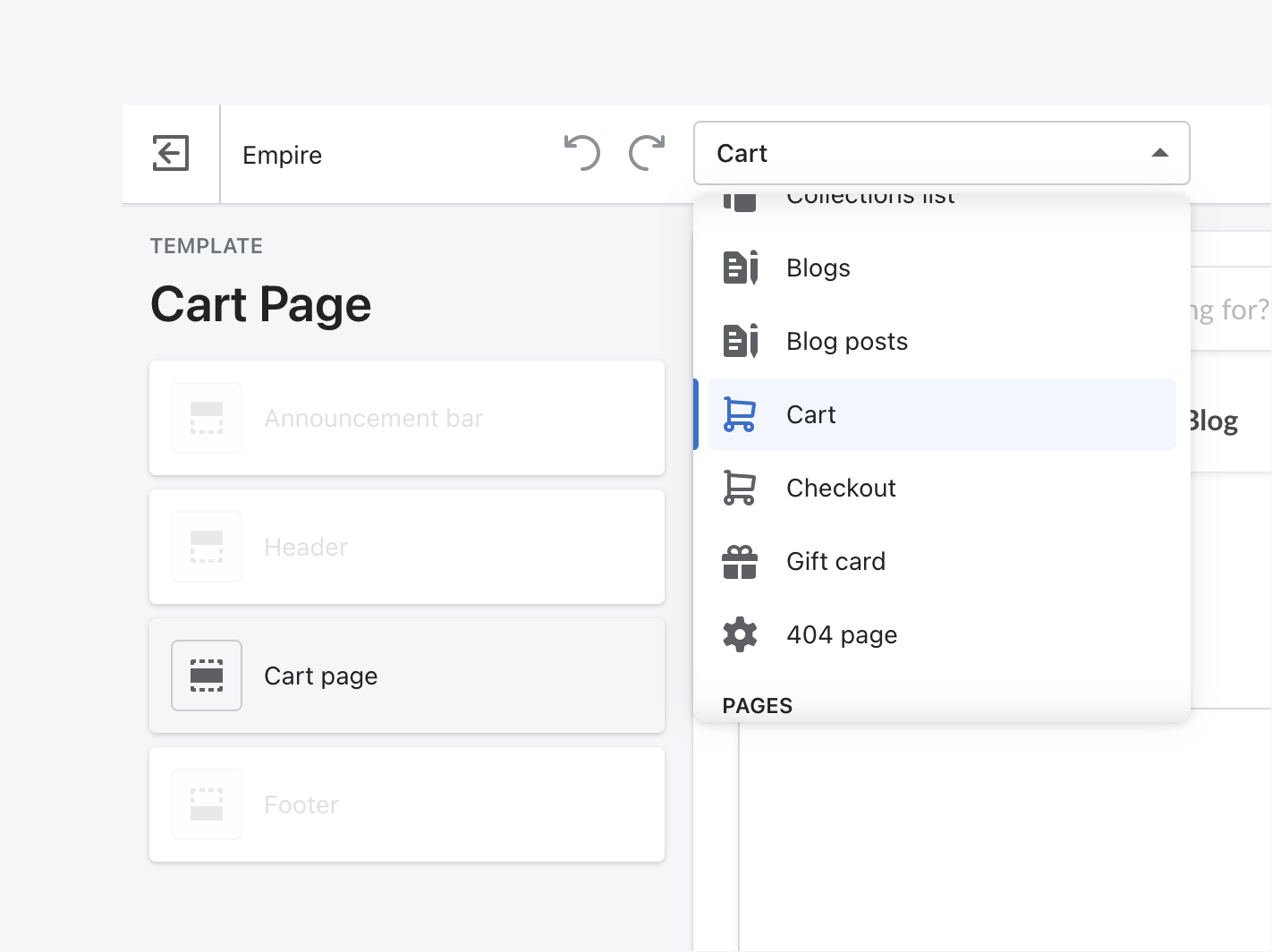 Activate order notes
Look for the Order notes portion and select Enable order notes to activate.
Need to change the messaging for the order notes?

Access your language editor by selecting Actions > Edit languages > Cart to adjust this text.
For certain themes, such as Grid, you can adjust the placeholder text for the message right from the theme editor sidebar. This is the text that fills the field to encourage the customer to add a similar note.

If you have Dynamic checkout buttons enabled, order notes will be excluded from the order when customers use the Express checkout buttons (e.g. PayPal Express). If order notes are important to your business, consider disabling these features: Working with dynamic checkout buttons