Collection list sections gather and showcase new, noteworthy, or seasonal collections.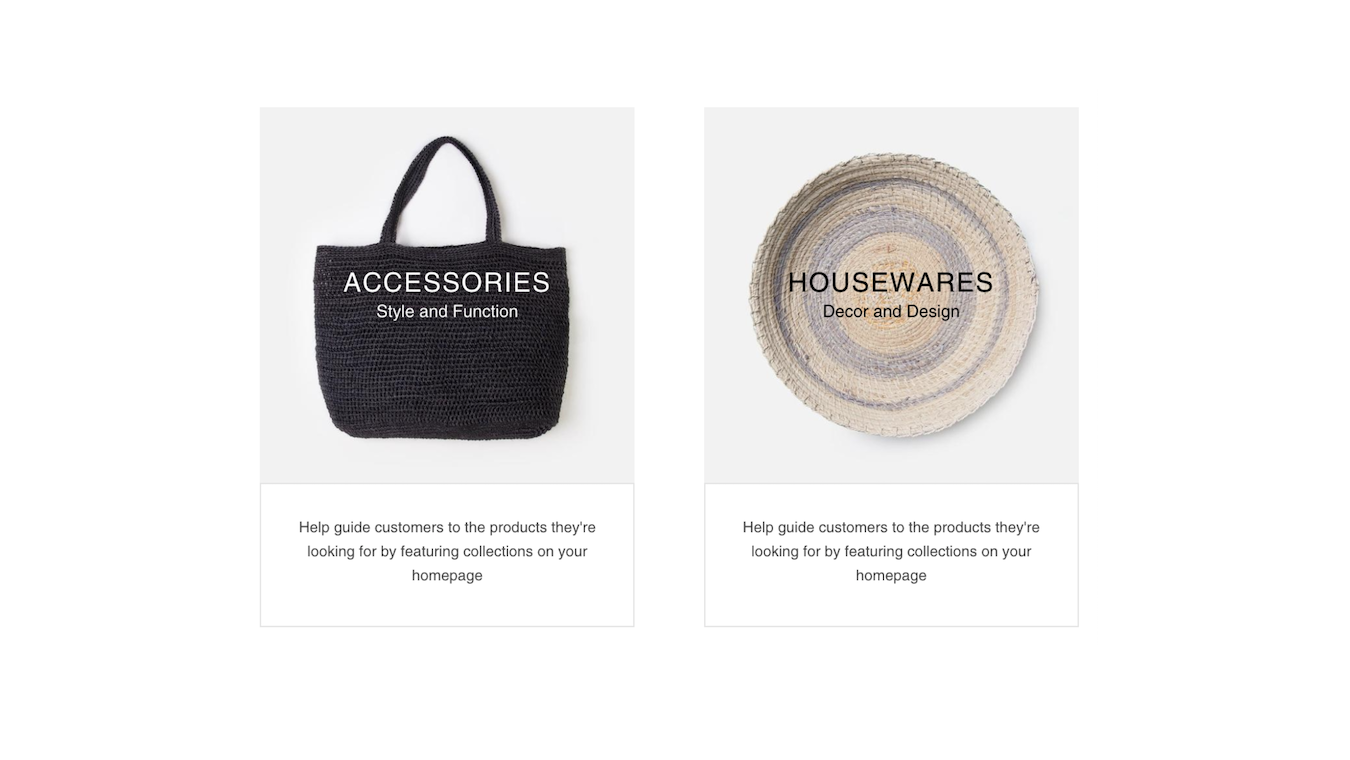 Add this section to
Customize section settings
Click the Collection list section to open its general settings.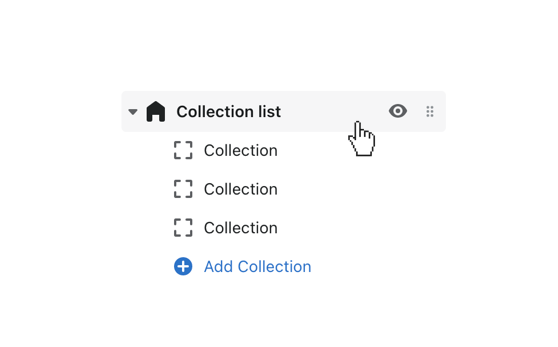 Heading
Include a Heading with the provided field.
Layout
Control the number of collections per row by adjusting the Columns slider.
Customize collection blocks
Click the toggle beside Collection list section to reveal its blocks. Open one of the preloaded Collection blocks to customize its content.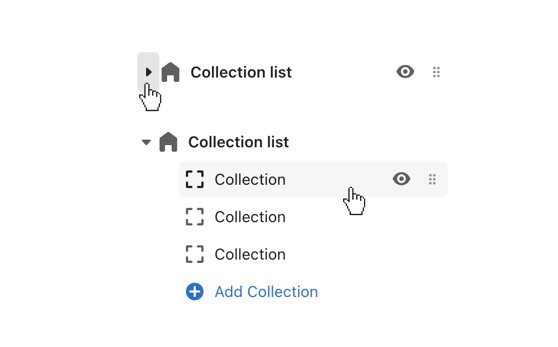 Select collection
Identify the collection to display by clicking Select collection.

Set up collections in the Products area of your Shopify admin. 
Overlay and text
Select the Overlay text color from the dropdown menu.
Use the provided fields to include a Subheading and Caption.