Empire includes the Menu list, a dynamic section used to display menus and images together. Add up to six menus to this section.
Use the theme editor to include an optional heading, connect menus with the blocks, and pair menus with images.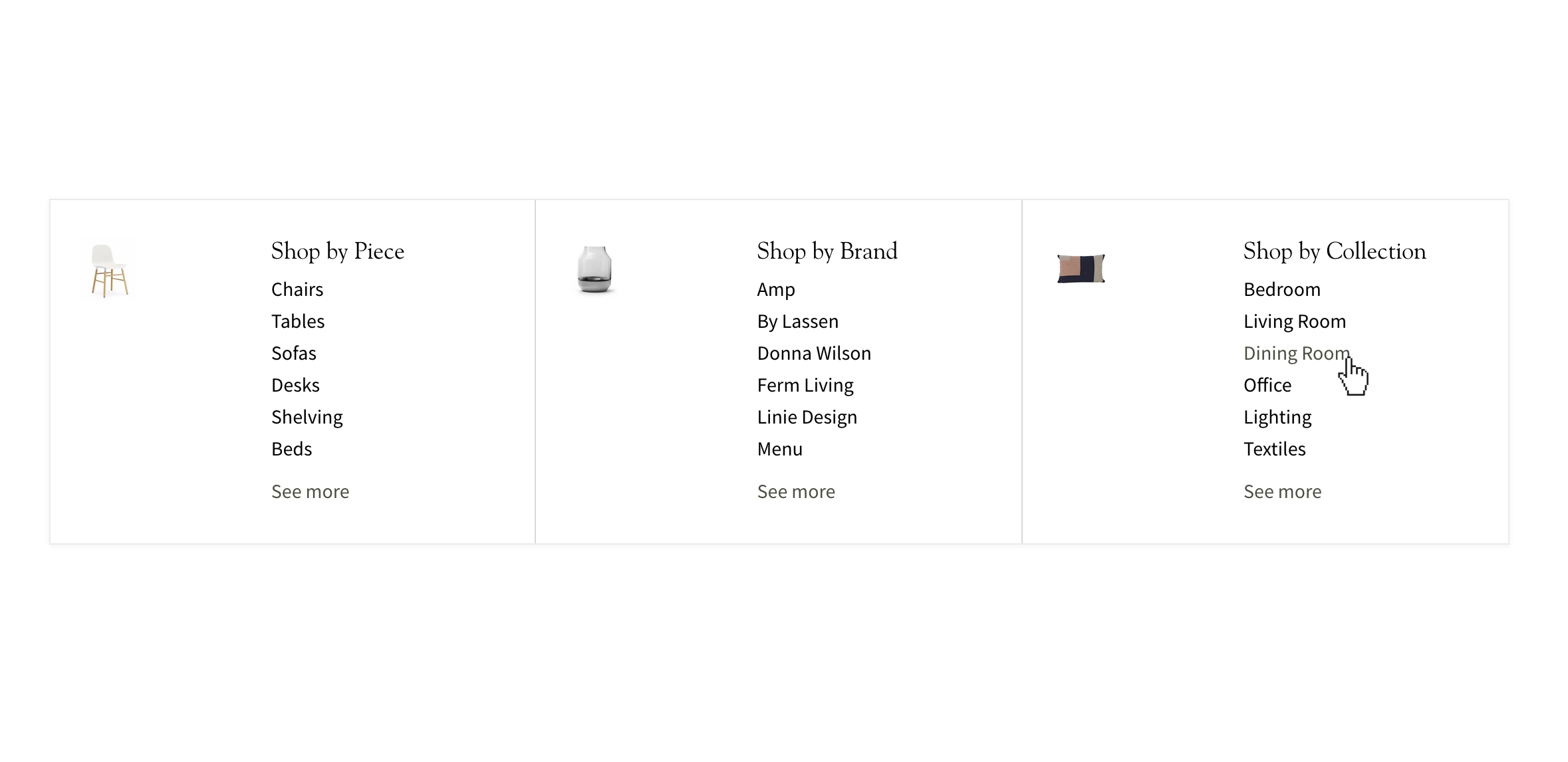 Add Menu list to the home page
In the theme editor (Customize), click (+) Add section
Click Menu list
Save
Include an optional heading
Click the section to open its settings.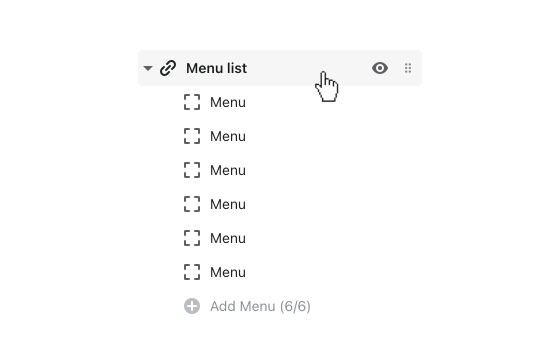 Add a Heading using the provided text field.

Connect menus with the blocks
Open a preloaded Menu block to view its settings.
Click Select menu to locate the menu to display.
Pair menus with images
Add an Image to each of your menu lists using the Upload image button. Use images that are 360 x 360px and JPG format.
Collection or product images
If images are not provided, Empire will pull an image from the first collection in the menu. If there is no collection image to be found, it will use the first product image it can find.