For themes with the latest version architecture, pages are enhanced by sections. Most sections offer more customization options through blocks. These are components of the section that can be edited, rearranged, or hidden individually.
Click to open block settings
Click to open a block's settings.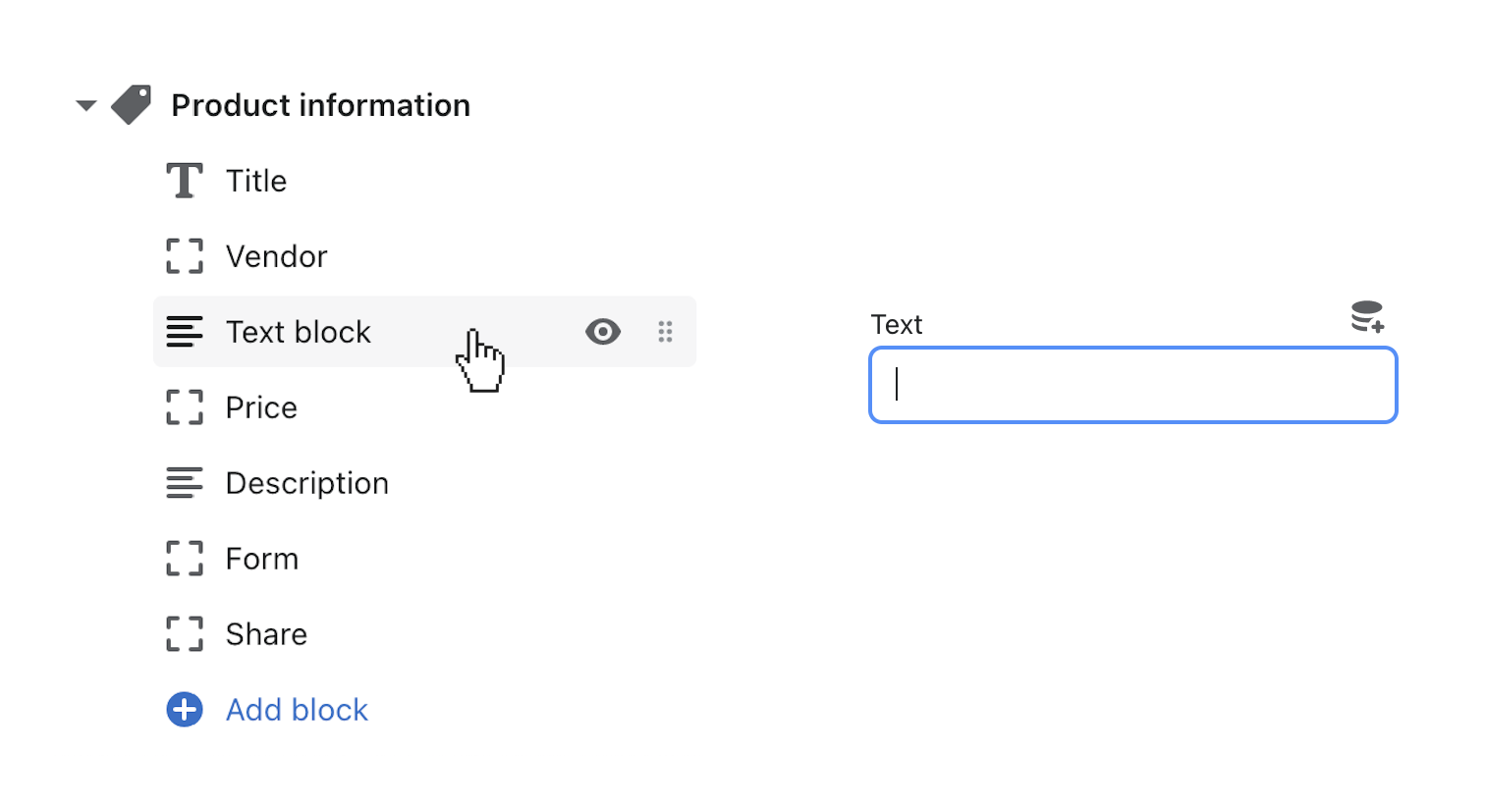 Not all blocks have dedicated settings, but can still be moved or hidden.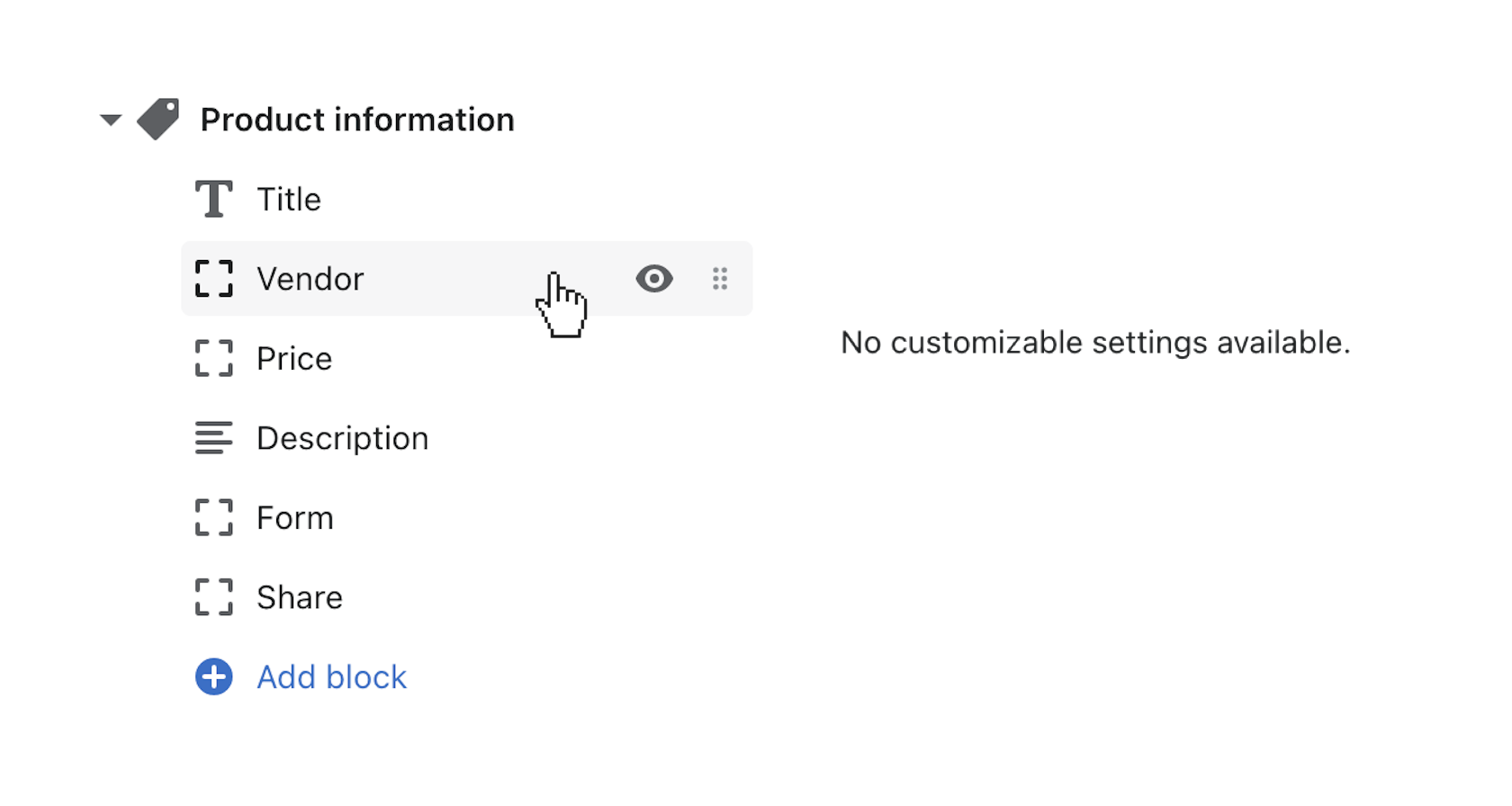 Change the order of blocks
Imagine sections as the rooms in a house and blocks as the furniture. Move sections around to suit your store's needs by dragging the blocks vertically with your cursor. The order in the sidebar reflects how the blocks appear on the page.
If your block sequence is not matching the layout on the page, confirm you are using an Online Store 2.0-compatible theme version
Conceal a block
To hide a block and exclude it from the storefront, click the eye icon. An open eye indicates the block is visible, while an open eye with a diagonal line indicates the block is hidden.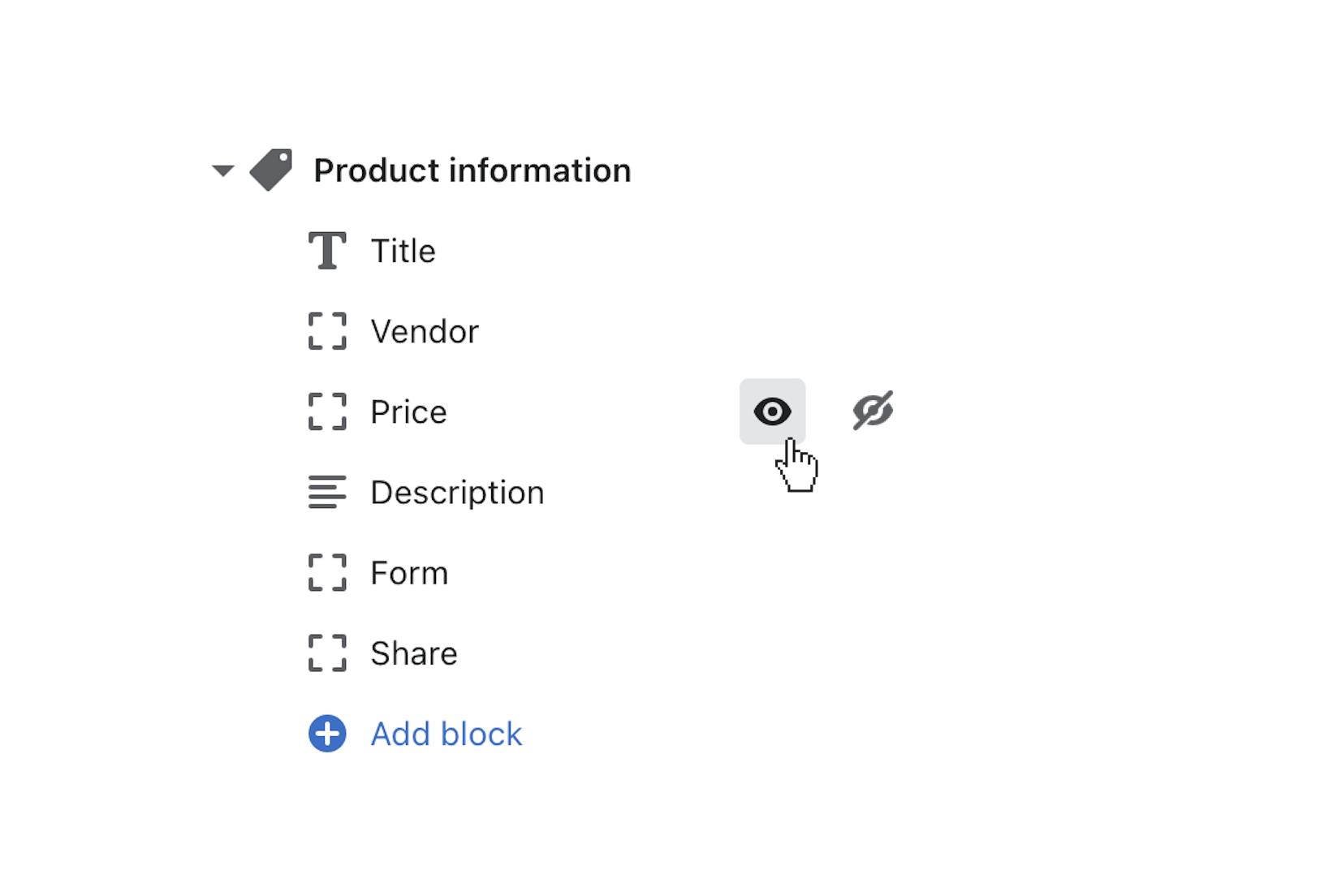 Add blocks
Add more blocks by selecting [+] Add block. Add blocks available to your theme or installed apps (e.g. Product Reviews).