The Highlights banner section introduces your customers to offered services, hours of operation, and other brief details about your store. This section is fixed to the second home page position (or first if Slideshow disabled) for versions before 5.8.0. For recent versions (v5.8.0+), this is a dynamic section.
Use the theme editor to customize the section's appearance and add the content blocks.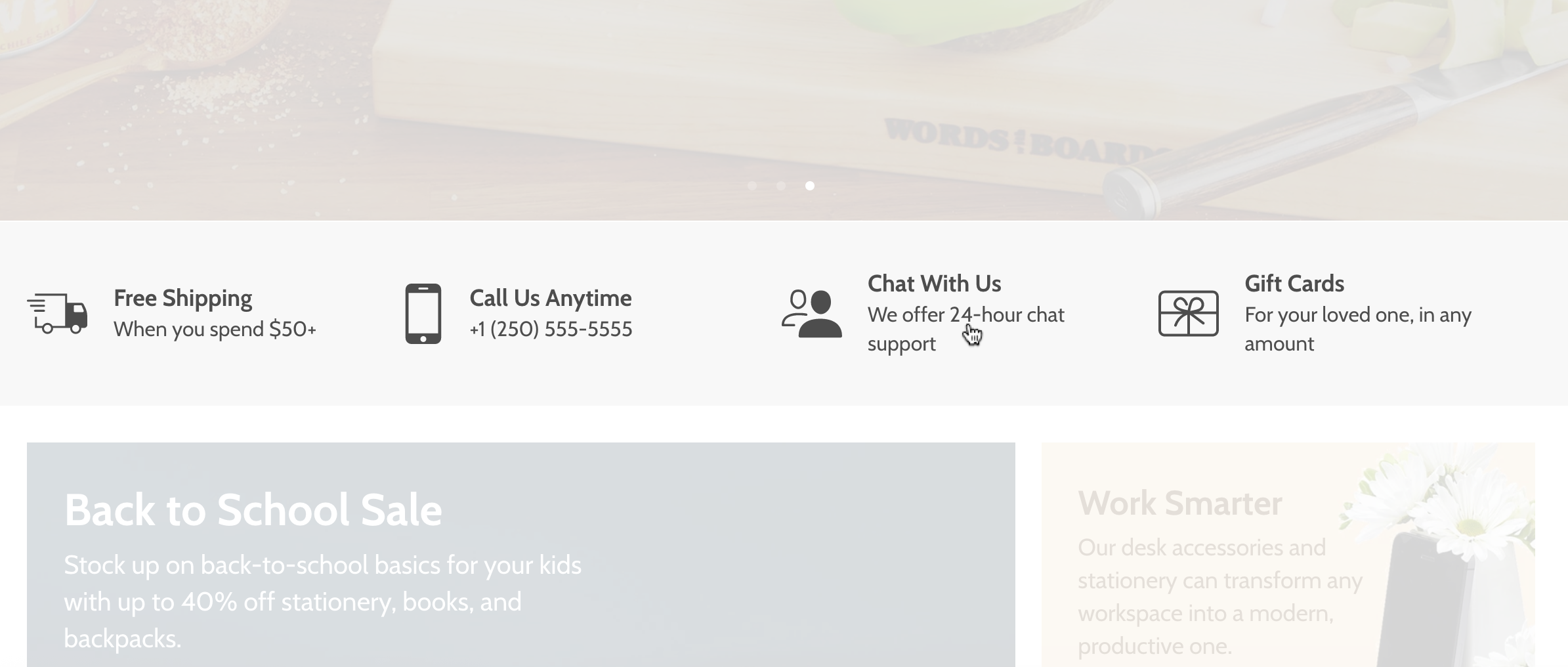 Activate the Highlights banner (v5.7.1 or earlier)
In the theme editor (Customize), click Highlights banner
Select Enable highlights banner
Save
Add Highlights banner to your home page (v5.8.0+)
In the theme editor (Customize), click [+] Add section
Locate Highlights banner
Click the section, then Add
Save
Customize the section's appearance
Assign specific colors to the highlights block elements by clicking the rounded-rectangle swatch beside Text color, Icon color, and Background color.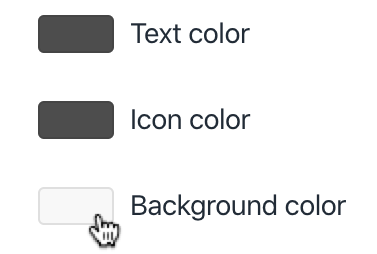 Add the content blocks
Include up to 4 Highlights banner blocks, each with its own Icon or Image, Heading, Text, and Link.
Select a preset block or [+] Add highlight to get started.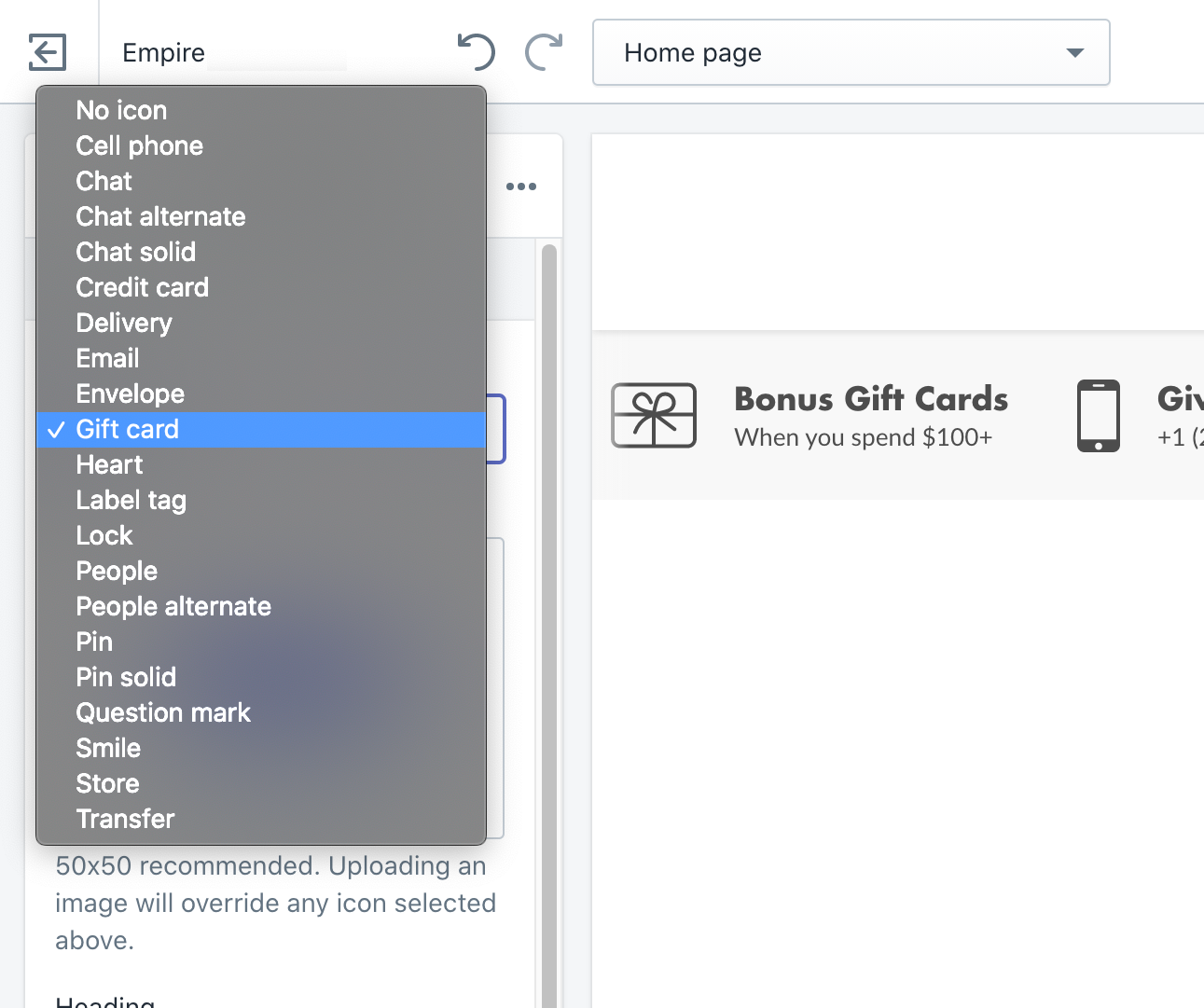 Choose an Icon (dropdown) or Image (Select image). Images resized or cropped to 50 x 50px are ideal for the Image option.
Include a Heading, Text, and Link using the labeled fields.