The Highlights banner section introduces your customers to offered services, hours of operation, and other brief details about your store.
Use the theme editor to customize the section's appearance and add the content blocks.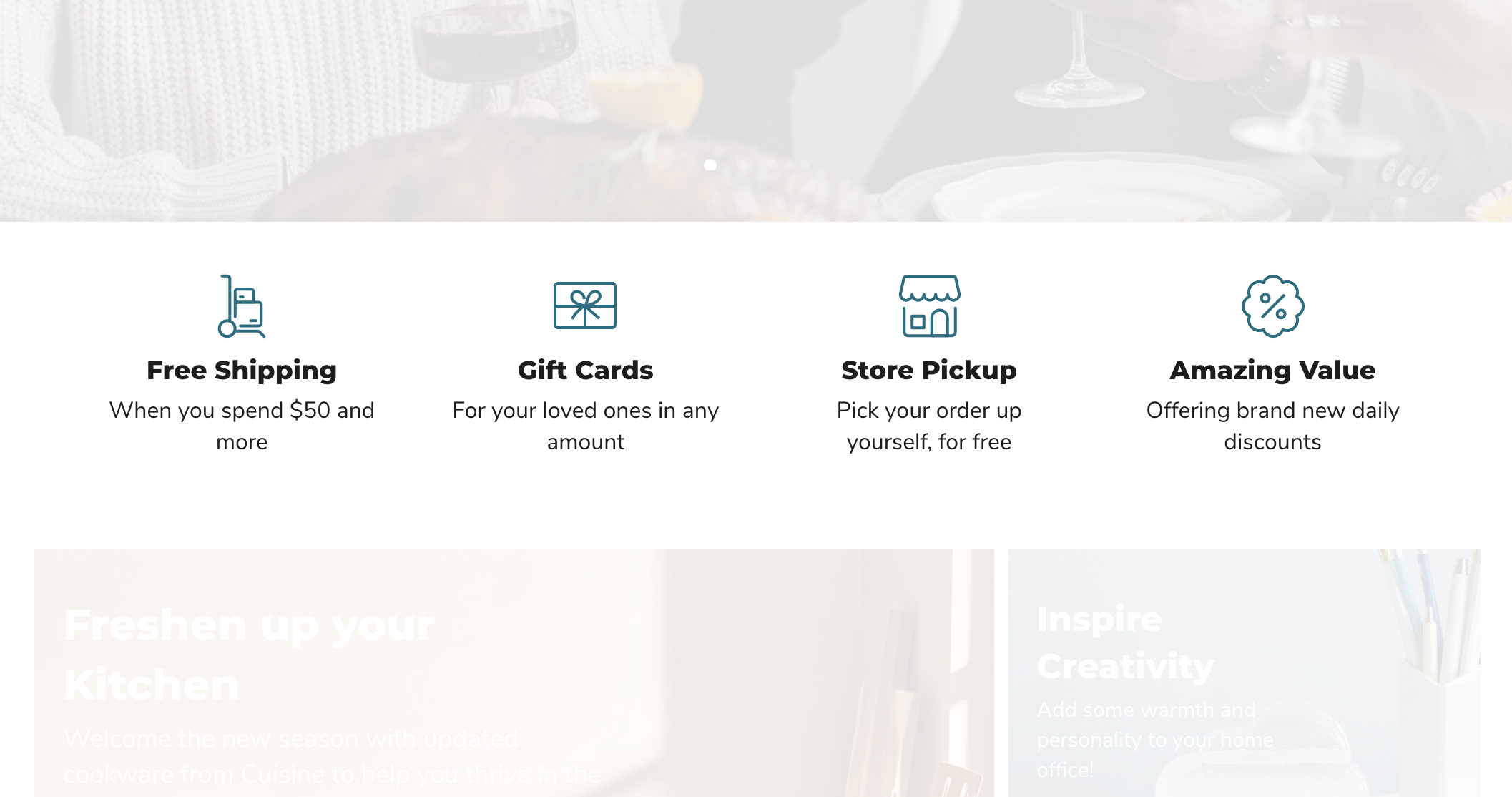 Customize the section's appearance
Click the section to open its settings.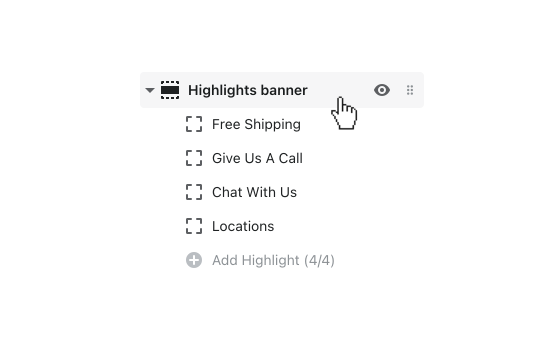 Assign specific colors to the highlights block elements by clicking the rounded-rectangle swatch beside Text color, Icon color, and Background color.
Add the content blocks
Include up to 4 Highlights banner blocks, each with its own Icon or Image, Heading, Text, and Link.
Select a preset block or [+] Add highlight to get started.
Choose an Icon using the provided dropdown. To use an Image instead, click Select image.
Full icon list

Empire includes the following icons for the Highlights banner section

Award trophy*
Car*
Cell phone
Chat
Chat alternate
Credit card
Delivery
Delivery cart*
Delivery door*
Delivery package*
Delivery hand-off*
Discount*
Email
Envelope
Gift card
Heart
Information*
Label tag
Lock
Number 14*
Number 24*
Number 30*
People
Pin
Question mark
Rating star*
Rating five-star*
Smile
Store
Tape measure*
Thumbs up*
Transfer

* Added in v5.9.0
Images resized or cropped to 50 x 50px are ideal for the Image option.
Include a Heading, Text, and Link using the labeled fields.
Adjust spacing and alignment
Use the Section width dropdown to select either Full width or Content width.
Enable Show section spacing to increase the separation between this section and the others.
Select either Left or Center from the Icon layout dropdown.
Select a layout for mobile devices
If you're using the latest version of Empire, use the Layout dropdown under MOBILE to control how the blocks are organized for smaller, mobile devices.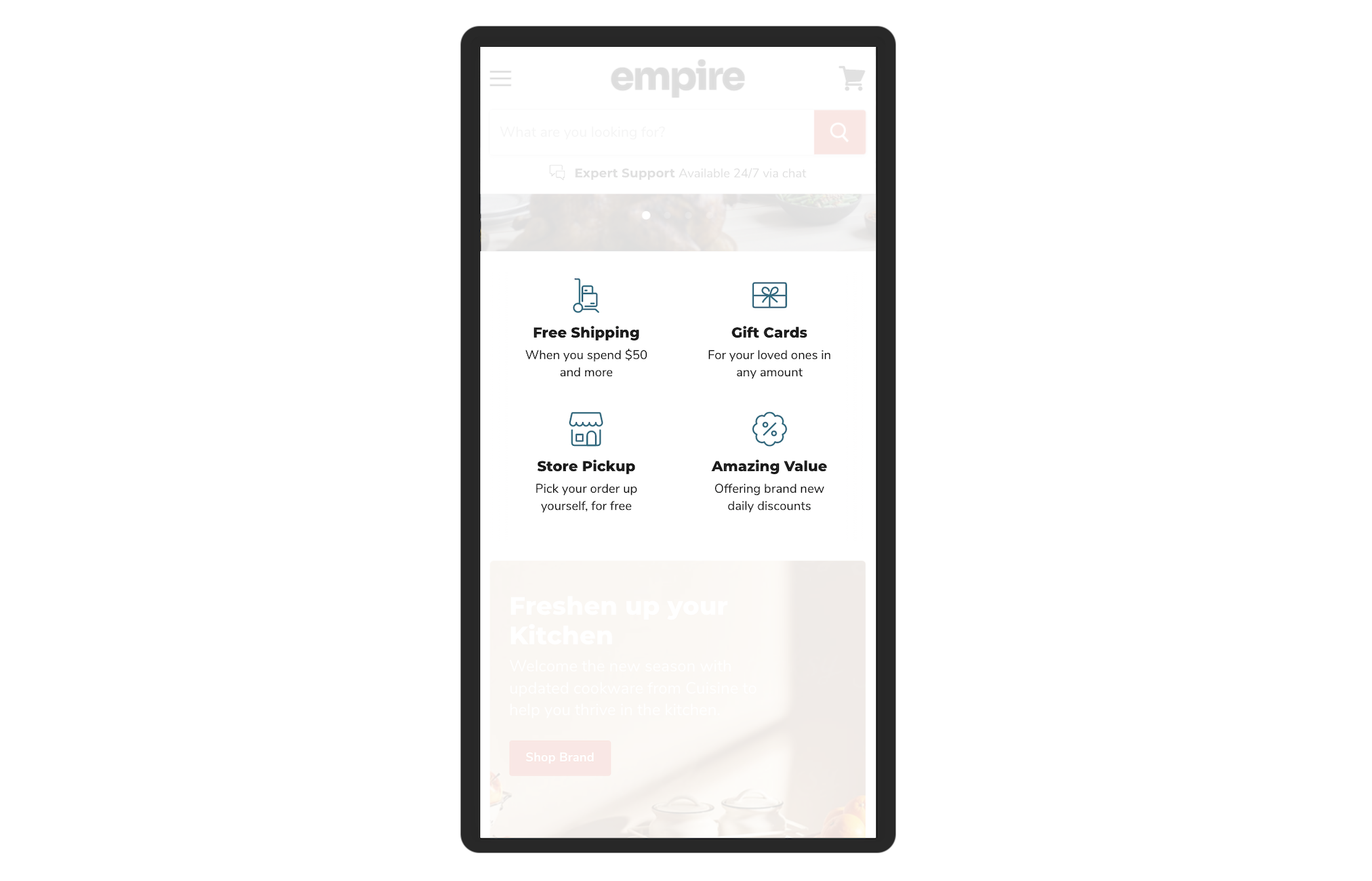 The options are:
Slideshow reflects the desktop layout and customers can view the overflow content by swiping sideways.
Grid stacks the blocks to fit within the narrow width of the mobile device.