The Slideshow home page section offers an engaging introduction to your storefront by combining images, text, and call-to-action buttons. This section is fixed to the first home page position.
Use the theme editor to add the slide content, adjust the slideshow height, rotate slides automatically, customize the CTA buttons, and activate an overlay.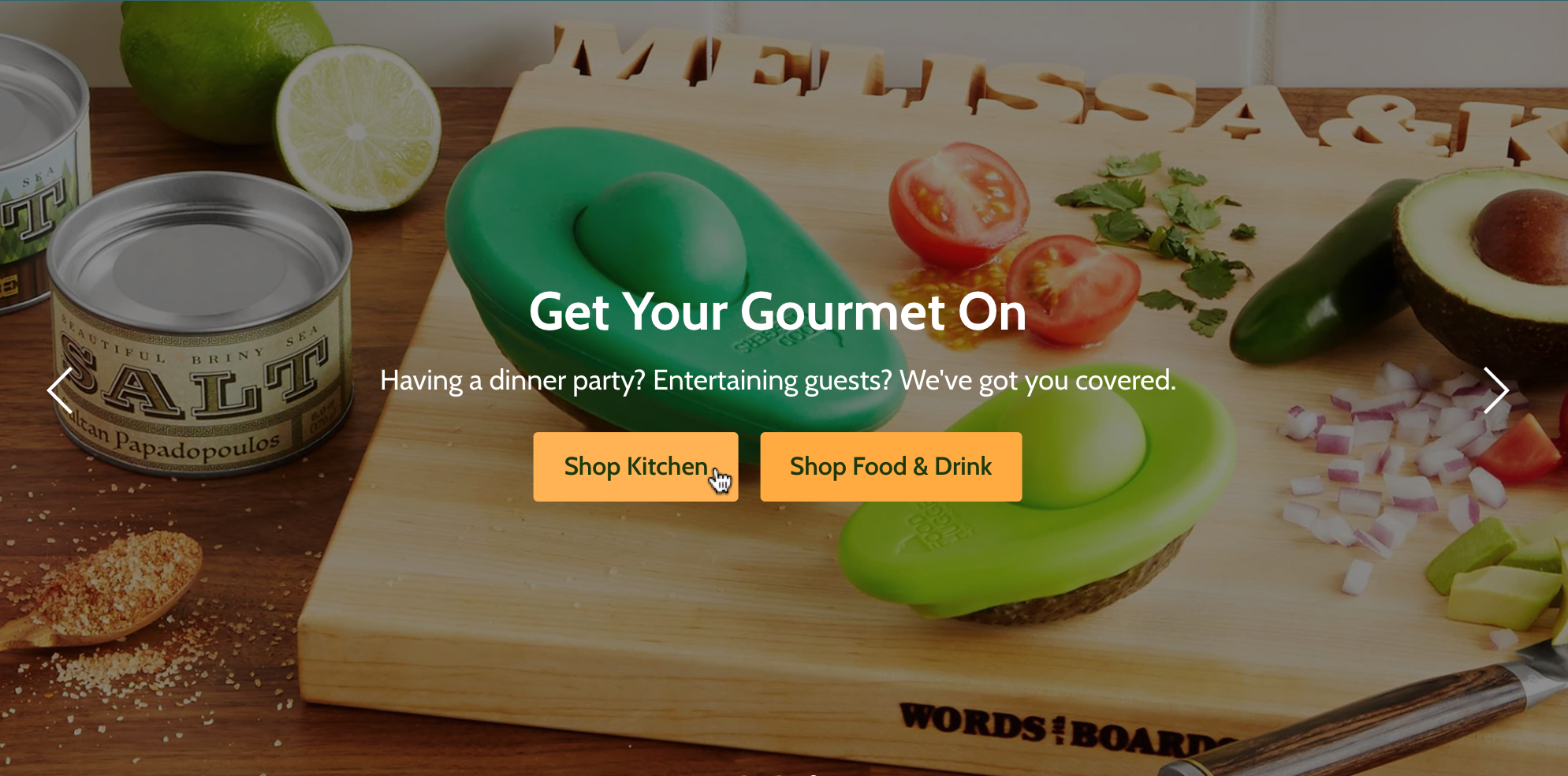 Activate the Slideshow
In the theme editor (Customize), click Slideshow
Select Enable slideshow

Save
Rotate slides automatically
To have the slides rotate automatically, enable Autoplay slideshow. With this enabled, adjust the Autoplay slide duration with the horizontal slider (between 5-12 seconds). If this is disabled, customers will still be able to access additional slides through the next/previous controls.
Adjust the slideshow height
Use the Slideshow height dropdown to choose the desired vertical space this section will occupy. There are five options:
Small
Medium
Large
Fullscreen
Original aspect ratio
Add the slide content
Each slide is set up in its own block, featuring options to fine-tune the text, image, and call-to-action components. Open each block by clicking on it.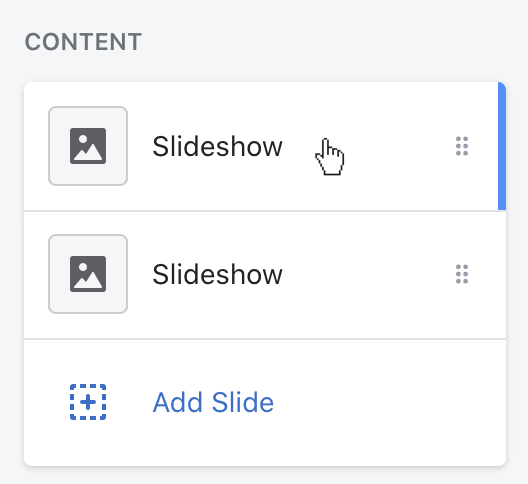 Add the slide image
Select the Background image to use for this block by clicking Select image.
Recommended image dimensions depend on the active Slideshow height setting
Small 1800 x 880px
Medium 1800 x 1000px
Large 1800 x 1120px
Fullscreen 1800 x 1800px
If a smaller Slideshow height option is selected, taller images will crop to fit the container. Selecting Original aspect ratio is the best way to reduce cropping across various devices and window sizes.
Avoid cropping by limiting the height of the image before uploading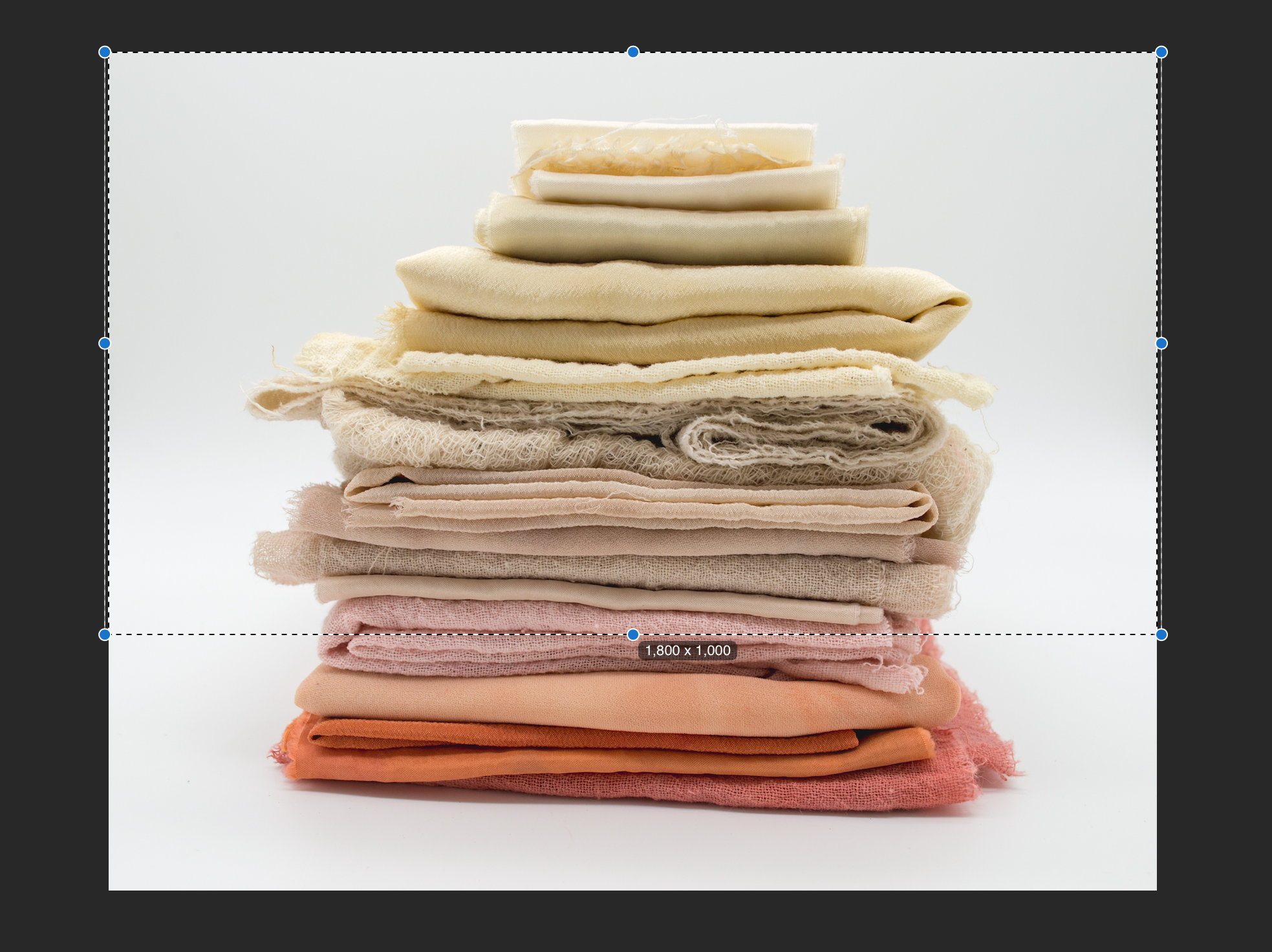 Include headings
Add some text for the slide's Heading and Subheading, then determine the Text color to use by clicking the rounded-rectangle swatch.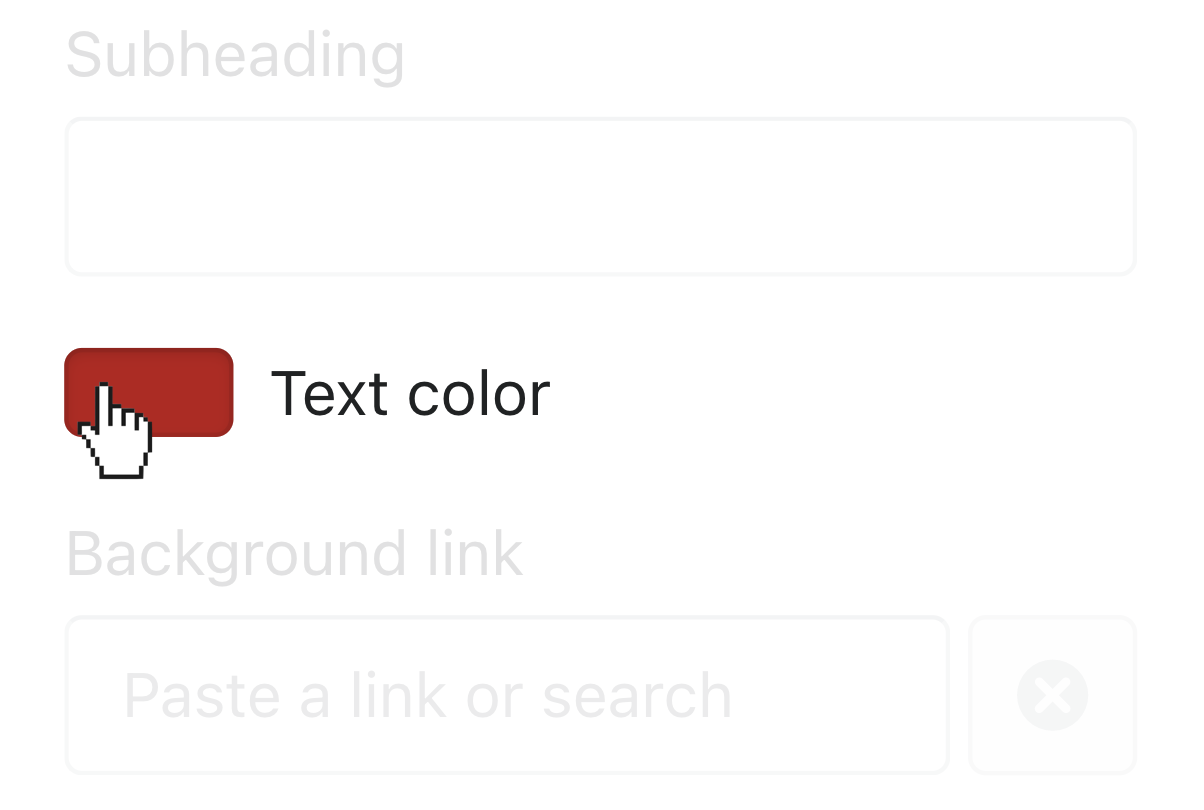 Direct customers to another page
Use the Background link field to direct customers to a particular page (product, collection, etc.) when they click on the slide image. These links are configured separately from Buttons.
Align the text
Use the Text alignment dropdown to reposition your slide's Heading and Subheading to the Left, Center, or Right of the image.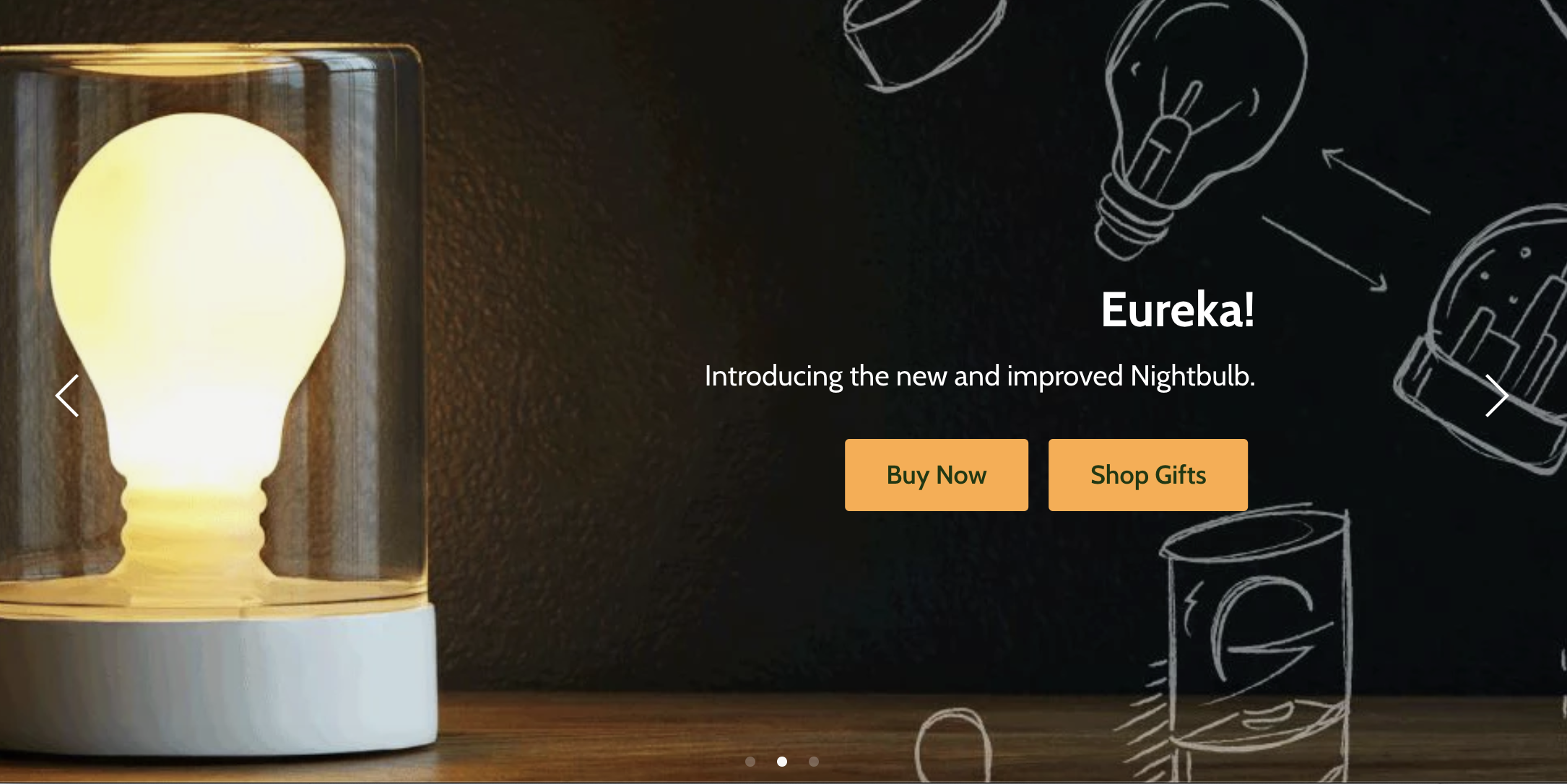 Customize the CTA buttons
On top of the background image link, use Buttons 1 and 2 to offer more link options. Add a Label and Link for one or both, then choose a Button style (Primary or Secondary).
Activate an overlay
To increase contrast, configure an Overlay for your slide. This will add a semi-transparent color over the slide's background image.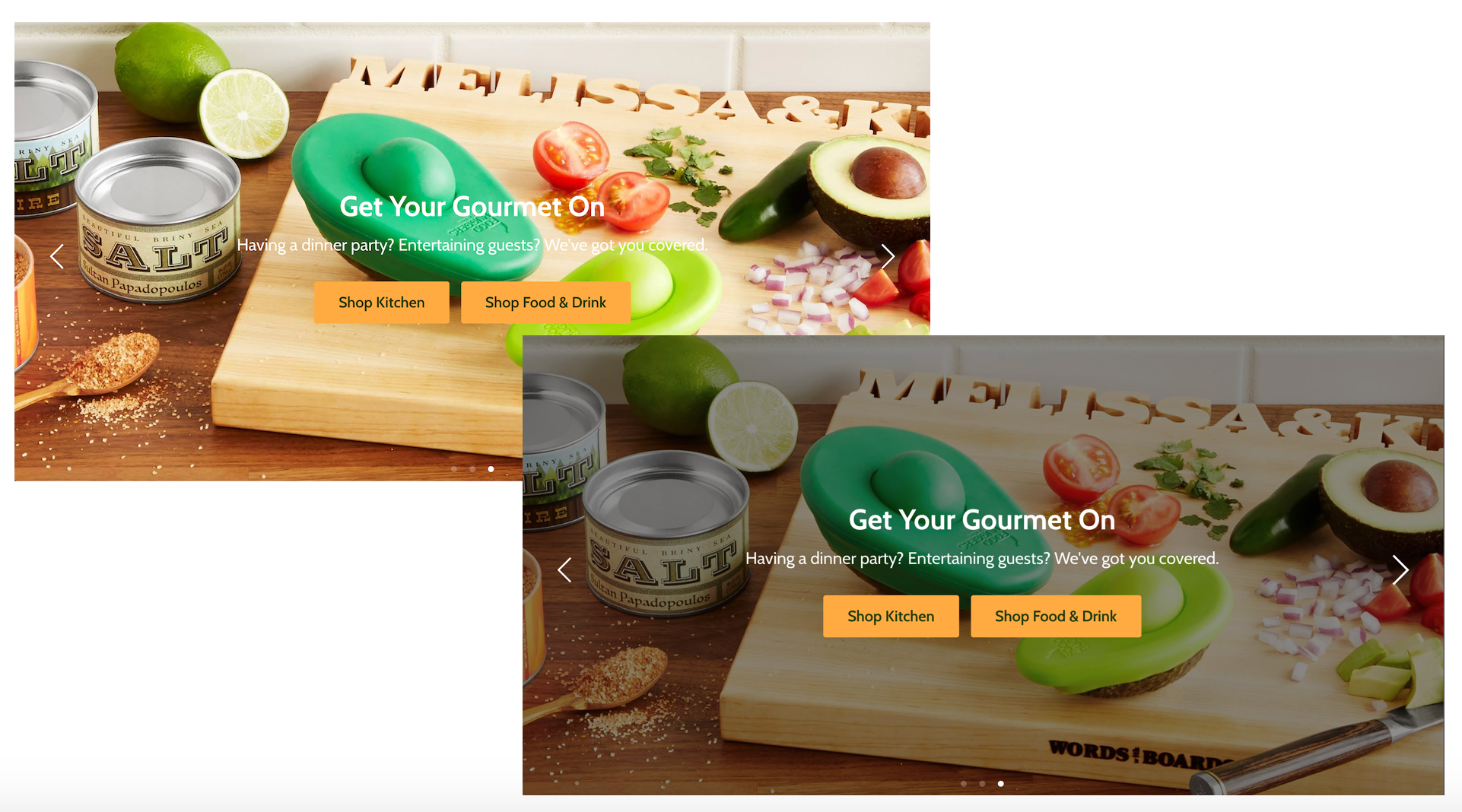 To enable, select either Gradient or Solid from the Overlay style dropdown. Select the Color to use for the overlay using the rounded-rectangle swatch selector, then adjust the Opacity with the slider (1% being most transparent and 100% most opaque).