The Featured collection section displays products from a selected collection in an engaging and attractive section. Paired with a customizable Title or View all card, products are contained in a sequence of cards—each with an add-to-cart button and quickshop feature.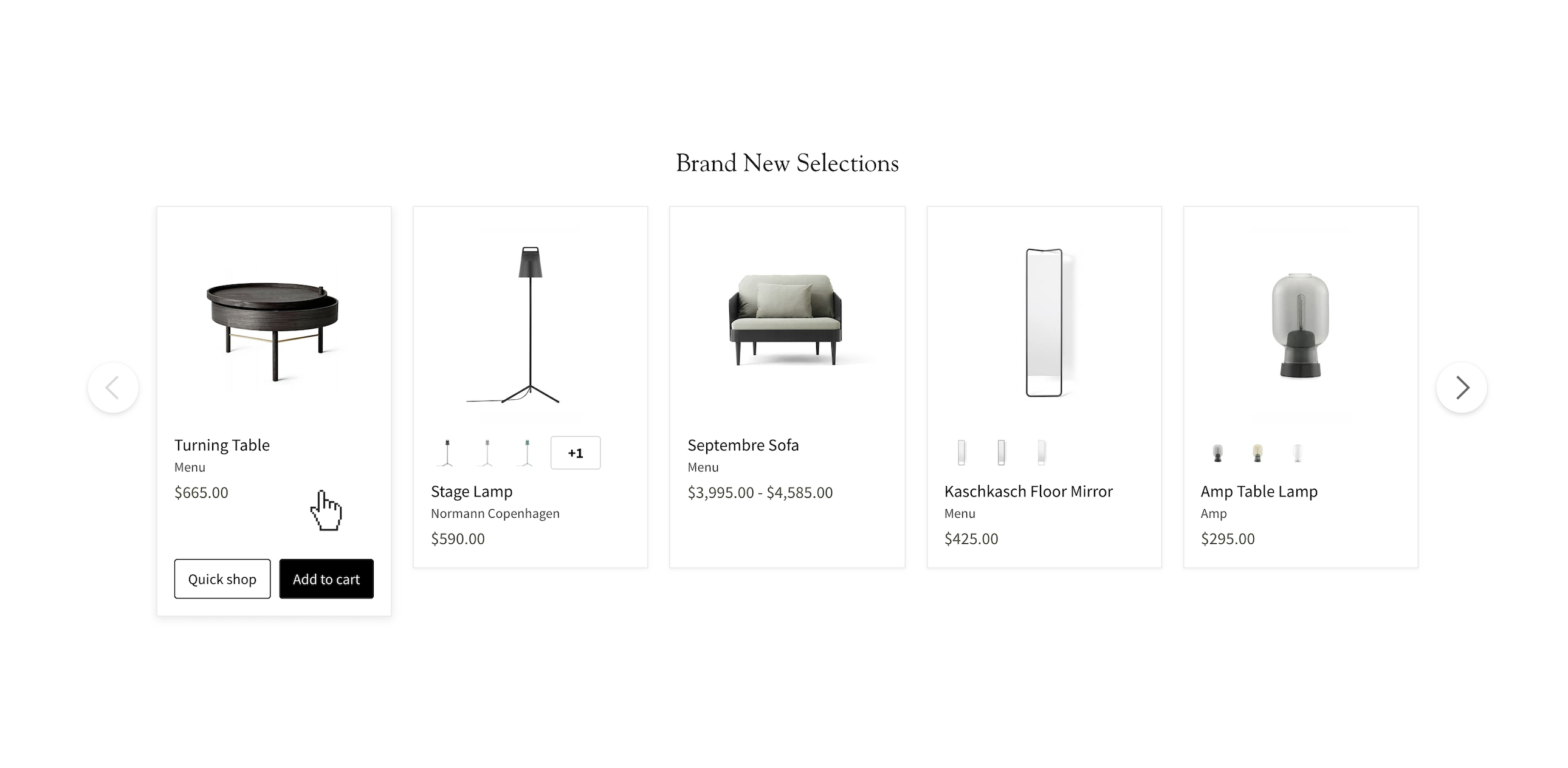 Add this section to
Customize section settings
Click the section to open its settings.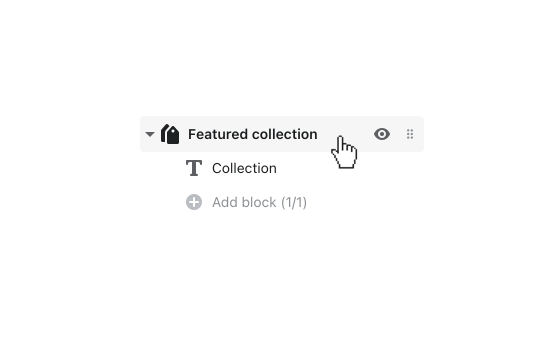 Include a heading
Add a Heading using the provided field. Leave the field blank to exclude a heading.
Select collection to display
Choose the Collection to feature by clicking Select collection.

Control how many products are displayed
Use the Number of products slider to adjust the number of products displayed in the section.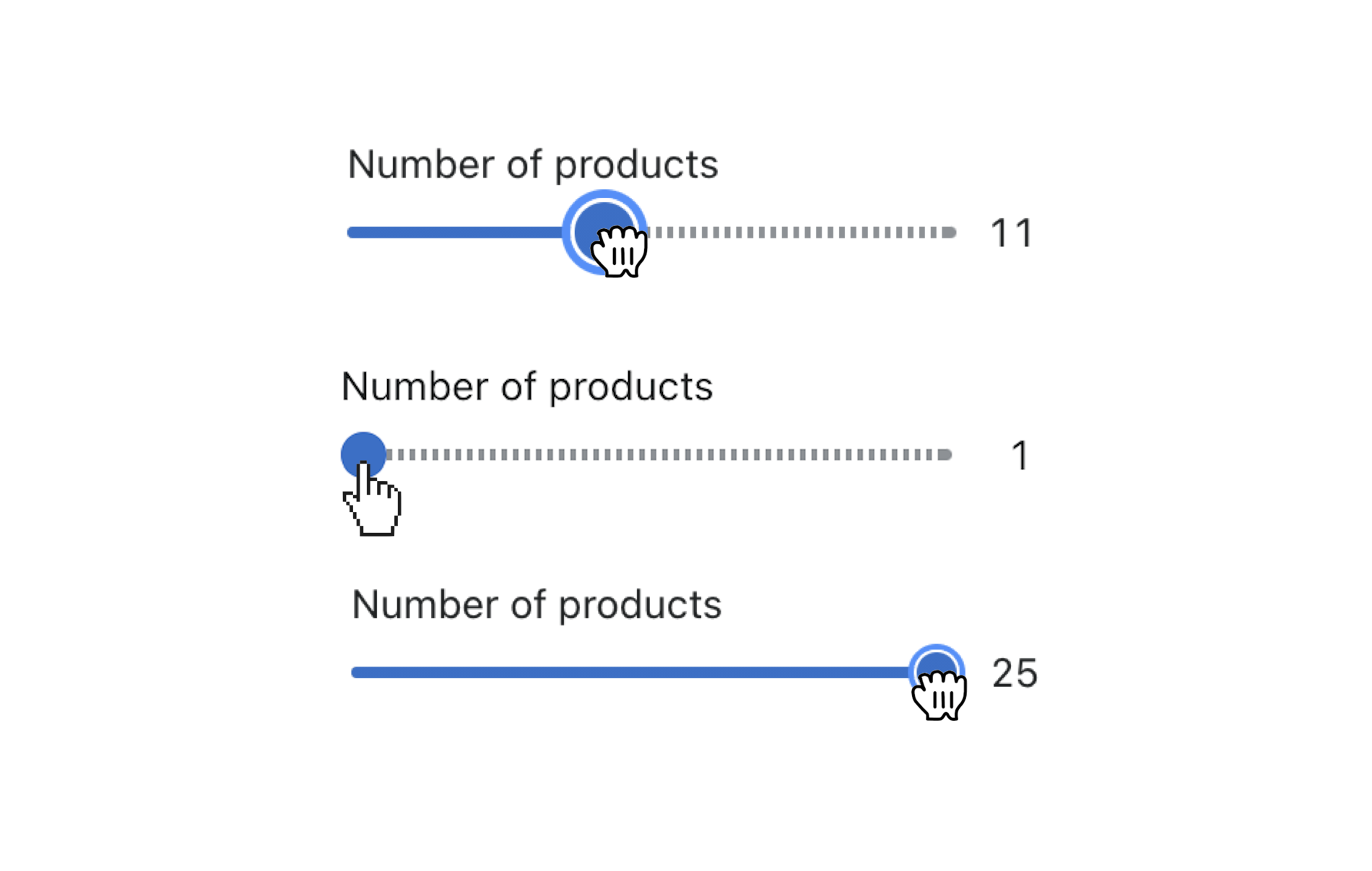 Select a layout
There are two options for the section's layout: Slideshow and Grid. Select one of these options using the Layout dropdown.
Use the slideshow layout
The Slideshow option is the original display for the section, combining four products with a Call-to-action block. 
Use the grid layout
The Grid option is a more recent layout option, displaying the section's products in rows of five. Additional rows (up to five total rows) are stacked below.
The Grid layout only applies to desktop devices, so the mobile experience is more similar to the Slideshow layout for both options
Include a title card
Add a Title card by selecting (+) Add block, then Title card.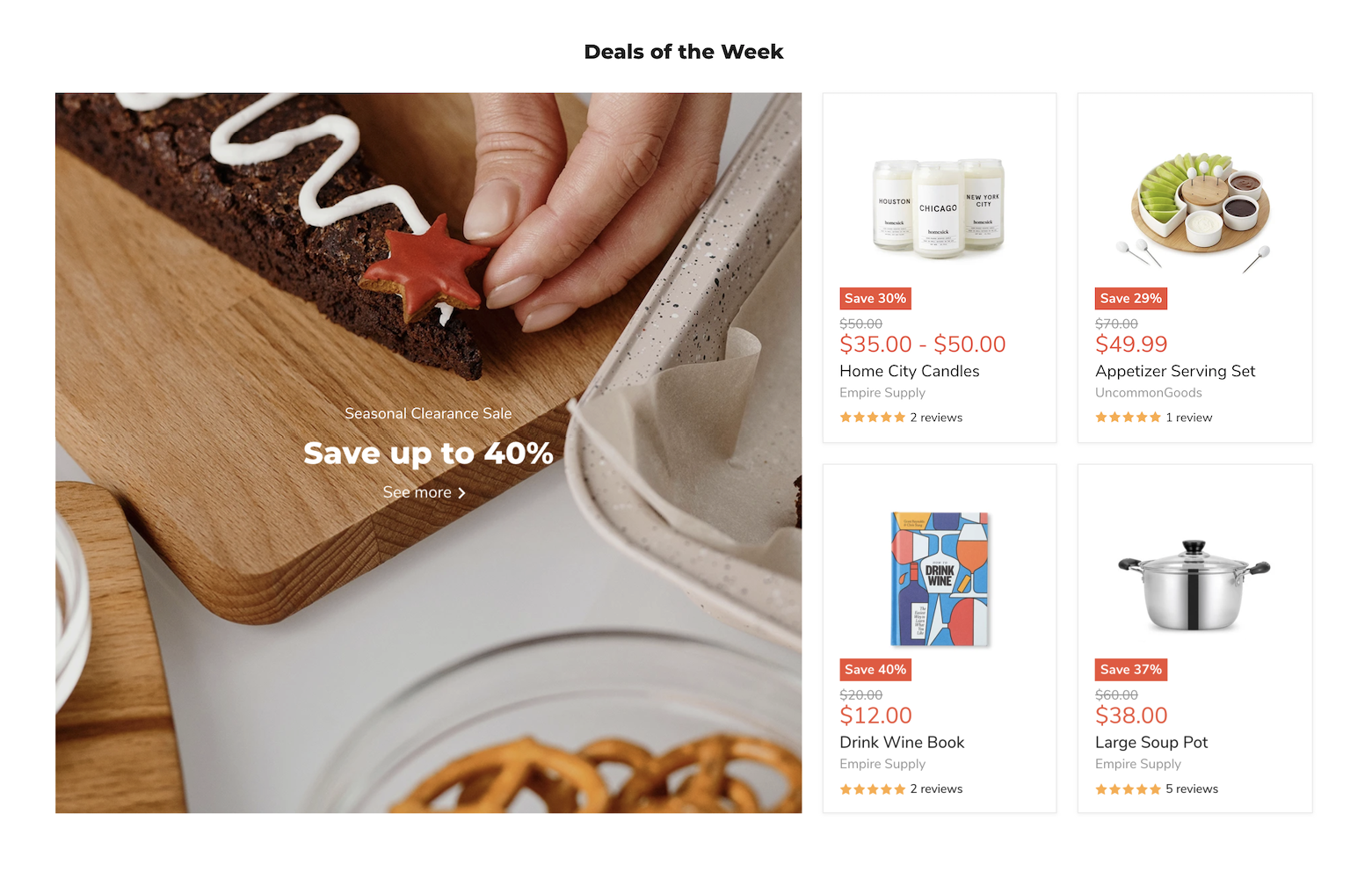 Click Select image to upload or select one of Shopify's free images.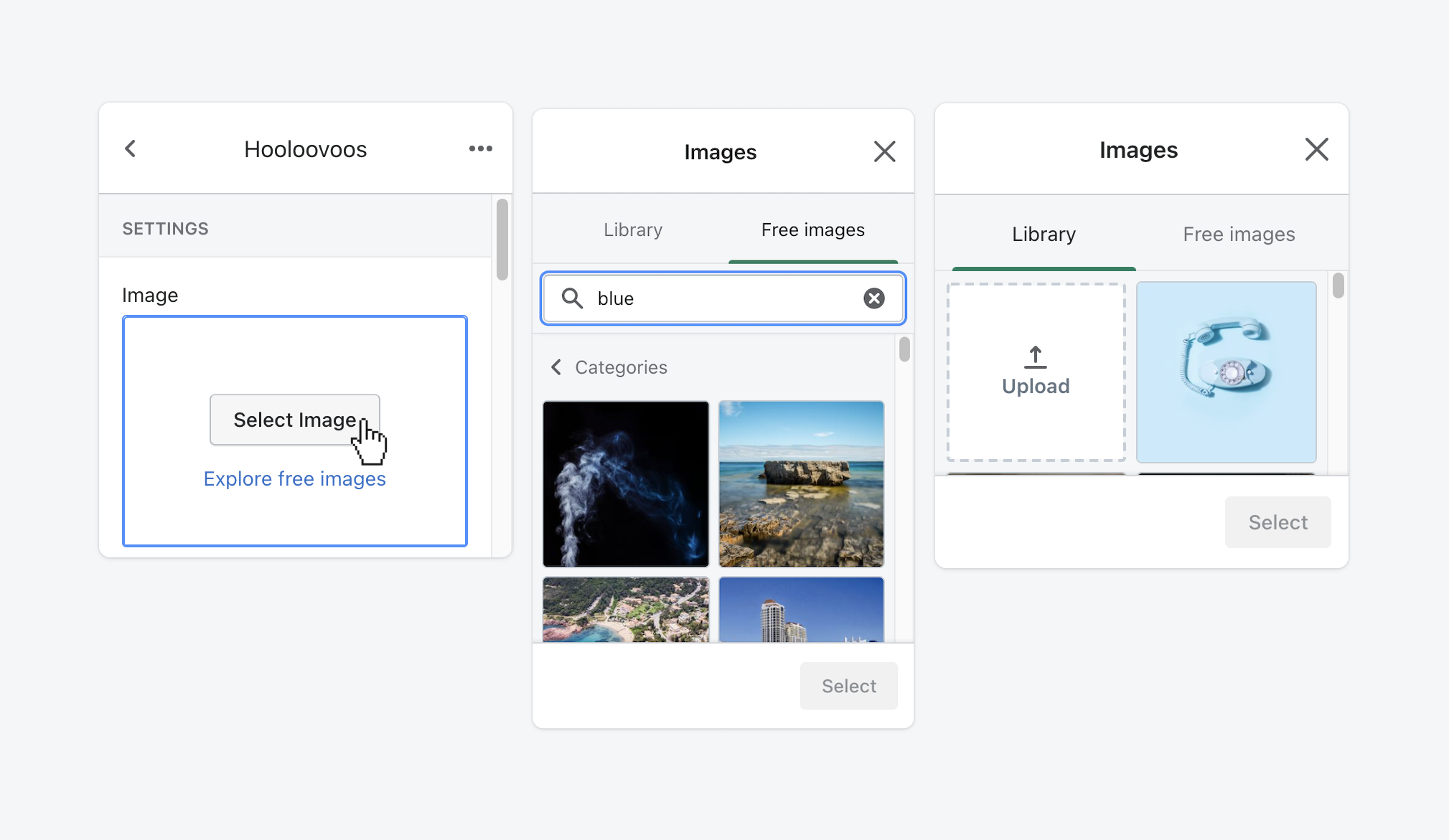 Adjust card size
If you're using the Grid layout option, use Horizontal size and Vertical size dropdowns to adjust the space the card will occupy.
Select 1 column, 2 columns, or 3 columns to adjust the width of the card.
Select either 1 row or 2 rows to adjust the height of the card.
Customize your copy
Add a Pre-heading and Heading to add messaging. 
Adjust the colors for Text and Overlay, then control the level of Overlay opacity using the slider.
Include a view-all card
Add a View all card by selecting (+) Add content, then View all card.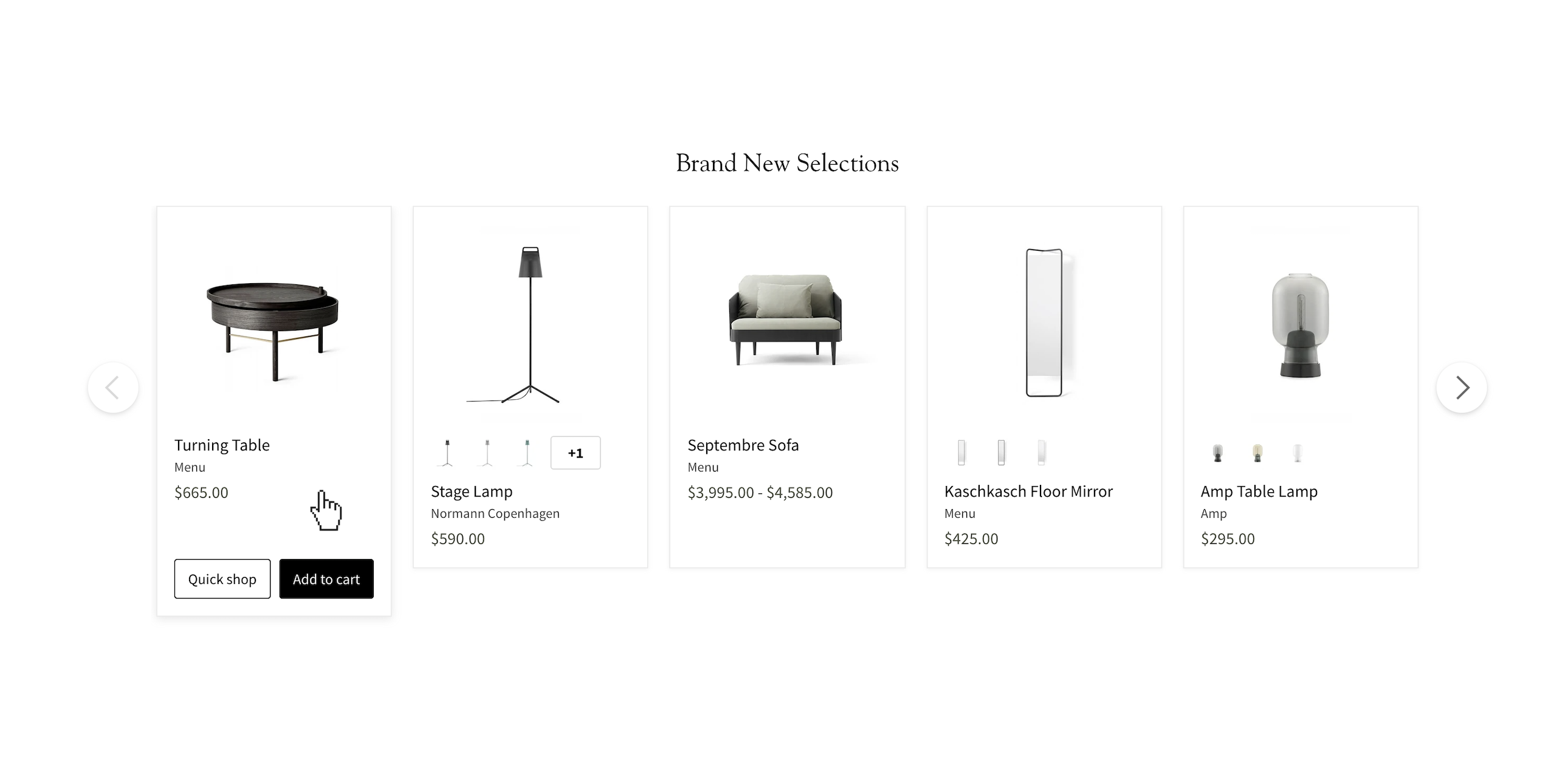 Click Select Image to upload or select one of Shopify's free images.
Use Text alignment to adjust the text's position and arrangement for the view-all card.
Include a Pre-heading and Heading using the provided text fields.