Measuring your store's page speed is a simple process with many tools. Shopify even introduced its own Online store speed dashboard for evaluating the loading time for a storefront. Slow page speeds can be detrimental to both customer experience and search engine optimization (SEO), so consider using Shopify or other tools to test the page speed of your storefront.
It is important to first recognize testing tool limitations before you use the online store speed dashboard or additional tools to evaluate page speed.
Recognize testing tool limitations
Shopify's Online store speed, PageSpeed Insights, Pingdom—each testing tool evaluates a storefront according to its own criteria and standards. While these tools can be helpful, they aren't entirely accurate and should only be used to estimate the overall health of a store's page speed.
Thorough audits for page speed may be necessary, but best left to 3rd-party development services like Storetasker. There are many factors for loading delays, so each case can vary in cause and solution.
Want some help increasing your site speed?

Use the online store speed dashboard
Shopify's new tool for measuring page speed can be accessed through your admin.
Access the Online store speed report
Go to your Shopify Admin

In the left sidebar, select Analytics
Open Reports
Use the search field to locate Online store speed


Open Online store speed
For more information about using it, refer to their Help Center: Online store speed report
For some stores, the report for store speed is paired with your theme in the Online Store. There are many factors to consider for page speed, so this is not reflective of the theme's performance alone.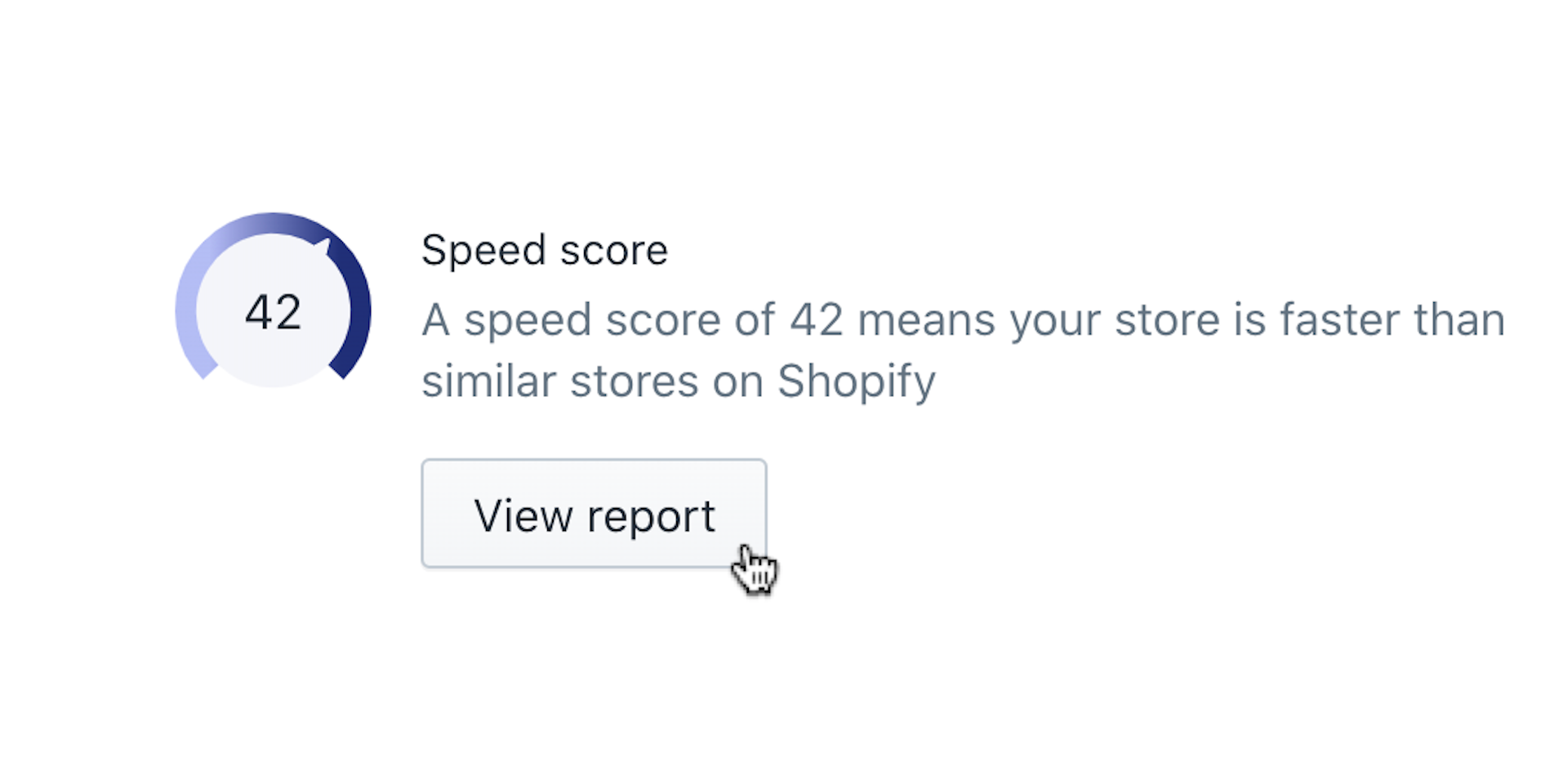 Use additional tools to evaluate page speed
Using browsers
One reliable test our agents recommend is to simply open your store's URL on multiple browsers, devices, and networks. Firsthand experience of a loading sequence is just as important as any platform-based or 3rd-party tool.
Another option is to make use of the Network and Performance features found in browsers like Chrome and Firefox.
Pingdom
Pingdom is an online testing tool available at www.pingdom.com
PageSpeed Insights
PageSpeed Insights is a testing tool developed by Google: Page Speed Insights
The new Online store speed report is generated through Lighthouse, an open-source tool with the same performance metrics used for PageSpeed Insights.