Recent enhancements for internationalization include controls for unit pricing. In tandem with the Shopify platform settings, merchants can communicate the price-per-unit cost for a product. This may be an industry requirement for certain merchants.
To display unit pricing in your storefront, confirm your theme is compatible, then configure settings in the Products admin.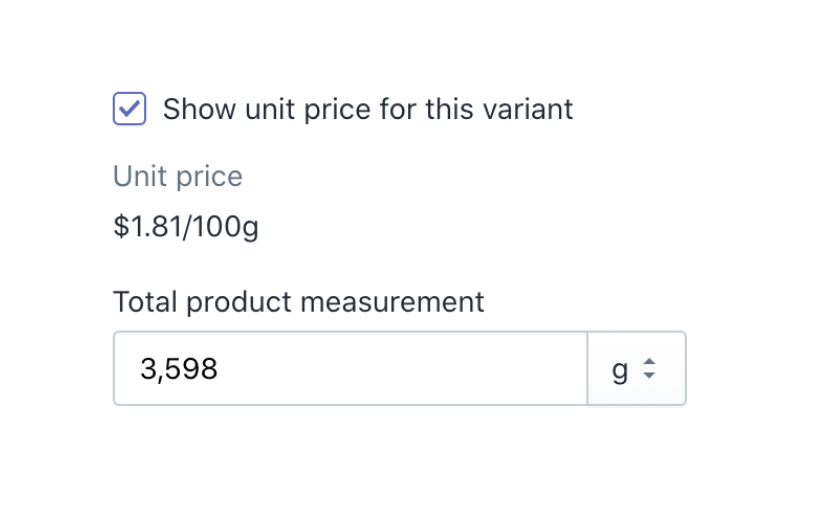 Confirm your theme is compatible
So far, the following themes have compatible versions available.
Atlantic v14.5.0+
Editions v9.9.0+
Empire v5.5.0+
Grid v4.9.0+
Launch v6.6.0+
Pacific v4.7.1
Startup v9.5.0+
Tailor 1.0.0+
Vogue v4.8.1+
Using an old version of
your theme?
Make your update easier with
Registration is required to use the app. Subscription charges may apply.
Configure settings in products admin
Open the desired product in the Products admin to edit.
In the Pricing portion of the editor, select Show unit price for this variant to enable the feature.
Enter the price per unit for the variants.
Unit pricing features are only available in certain countries, such as France and Germany