Include an accordion-style layout for common customer questions and your brand's answers by adding and customizing the Frequently asked questions (FAQ) template.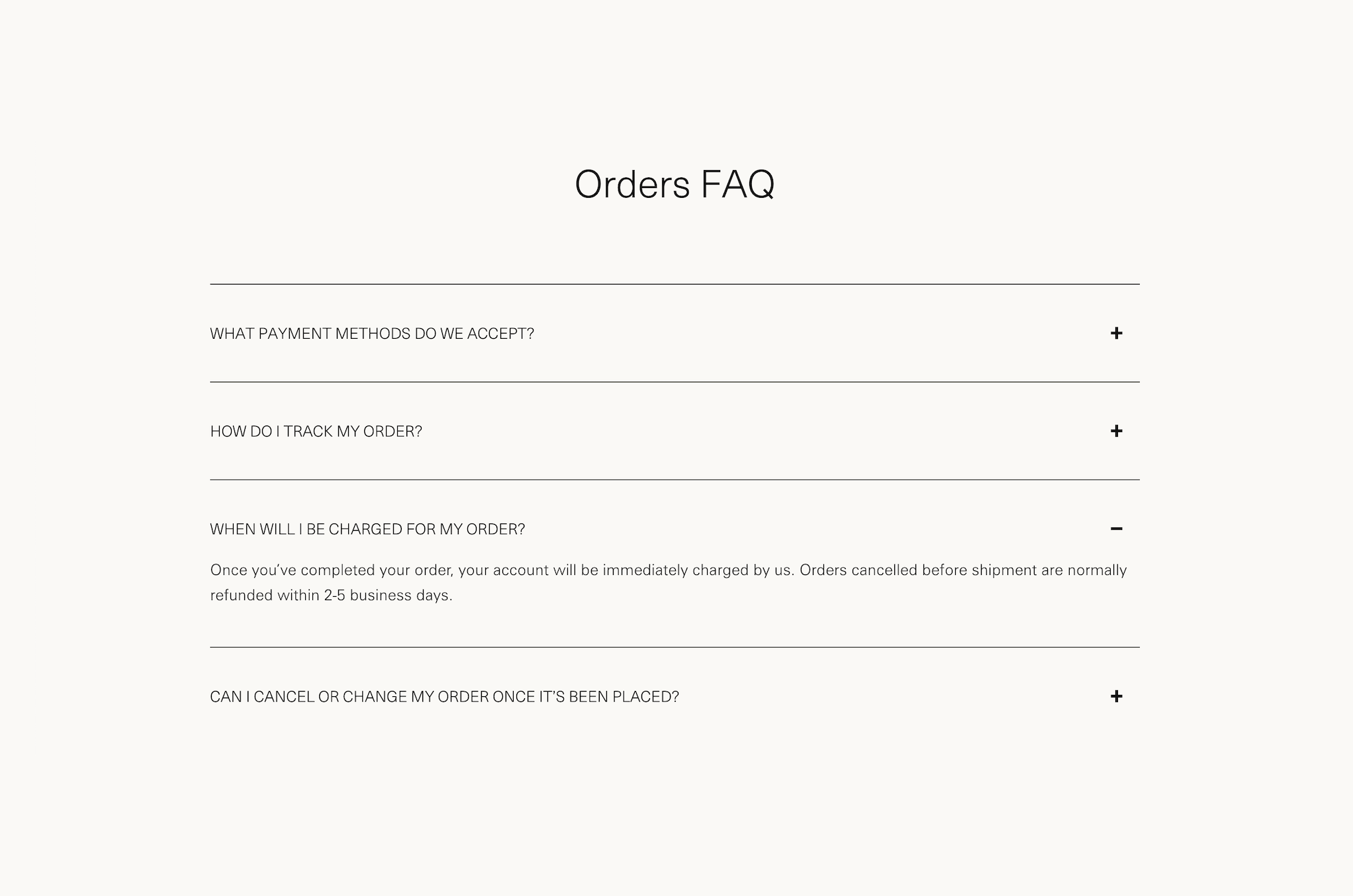 This template is included in Launch, Atlantic, Startup, and Editions.
You can also add collapsible tabs to the product page in Empire and Tailor
Add a new page for the FAQ
Start by creating a new page in your Shopify admin, then add a Title. Select the faq option from the Theme templates dropdown, then Save.
The templates available here are the page templates included in the published theme only. Templates for unpublished, draft themes can be customized through the theme editor, but cannot be assigned to static pages until the theme is published.
The questions and answers are added outside the Pages admin, but you can add Content to appear above the FAQ feature if needed. To add your questions and answers, navigate to the theme editor.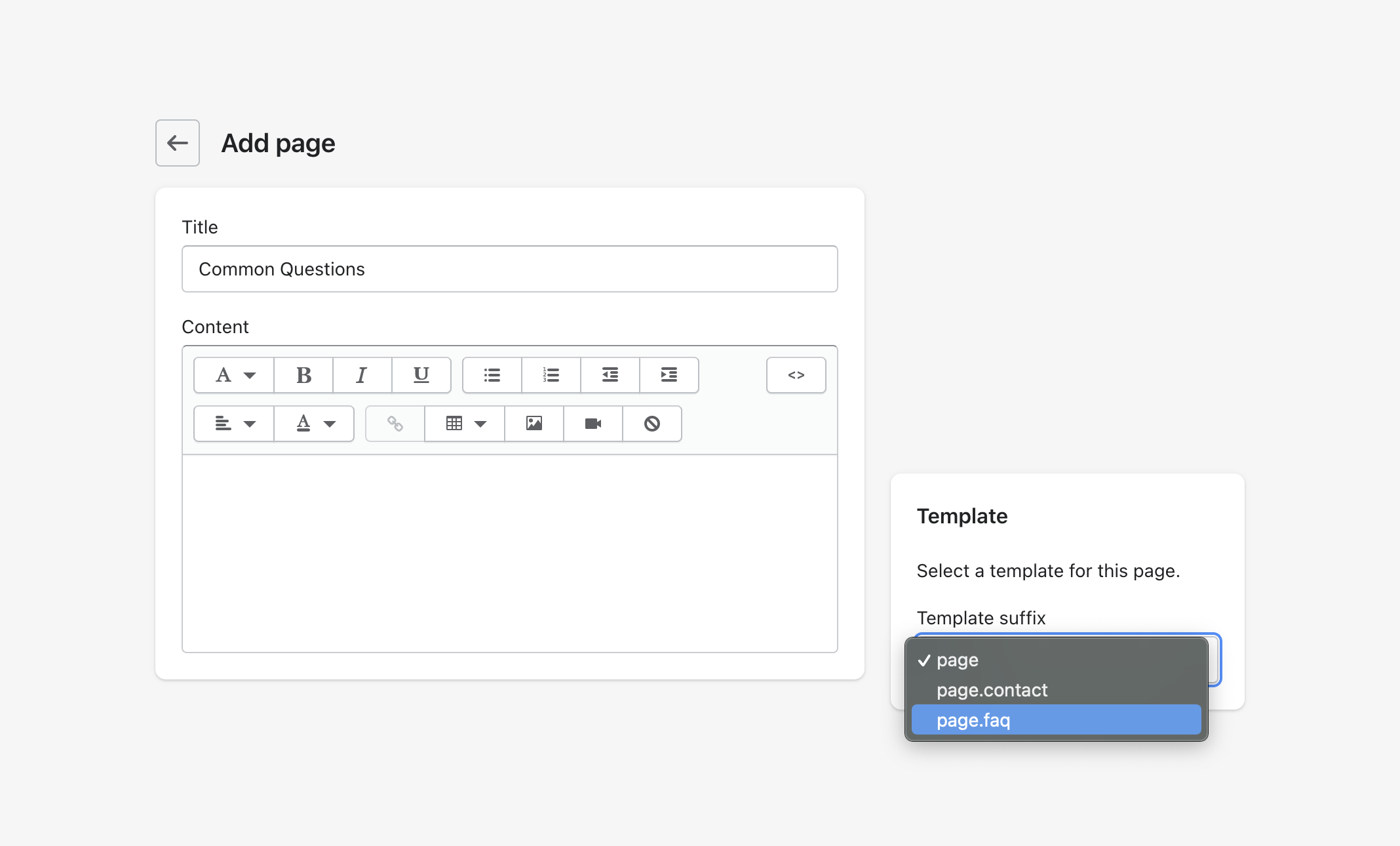 Open the page with the theme editor
In the theme editor (Customize), use the page selector to open Pages, then your FAQ page.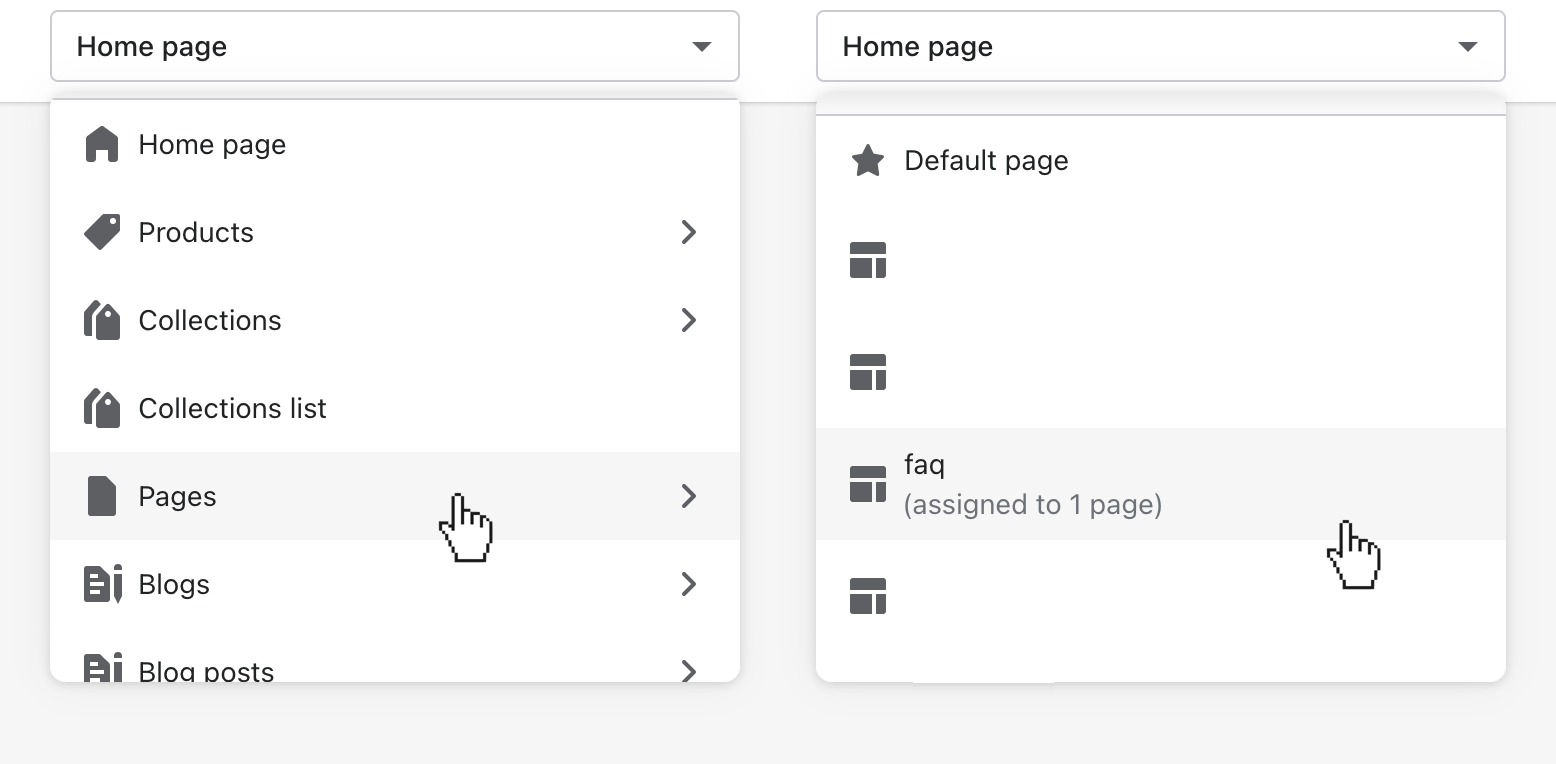 Add customer questions and merchant answers
Open one of the preloaded Frequently asked question blocks, then add the Question and Answer to the provided fields.
To add more, click (+) Add block to add a Question.