Include an accordion-style layout for common customer questions and your brand's answers by adding and customizing the Frequently asked questions (FAQ) template.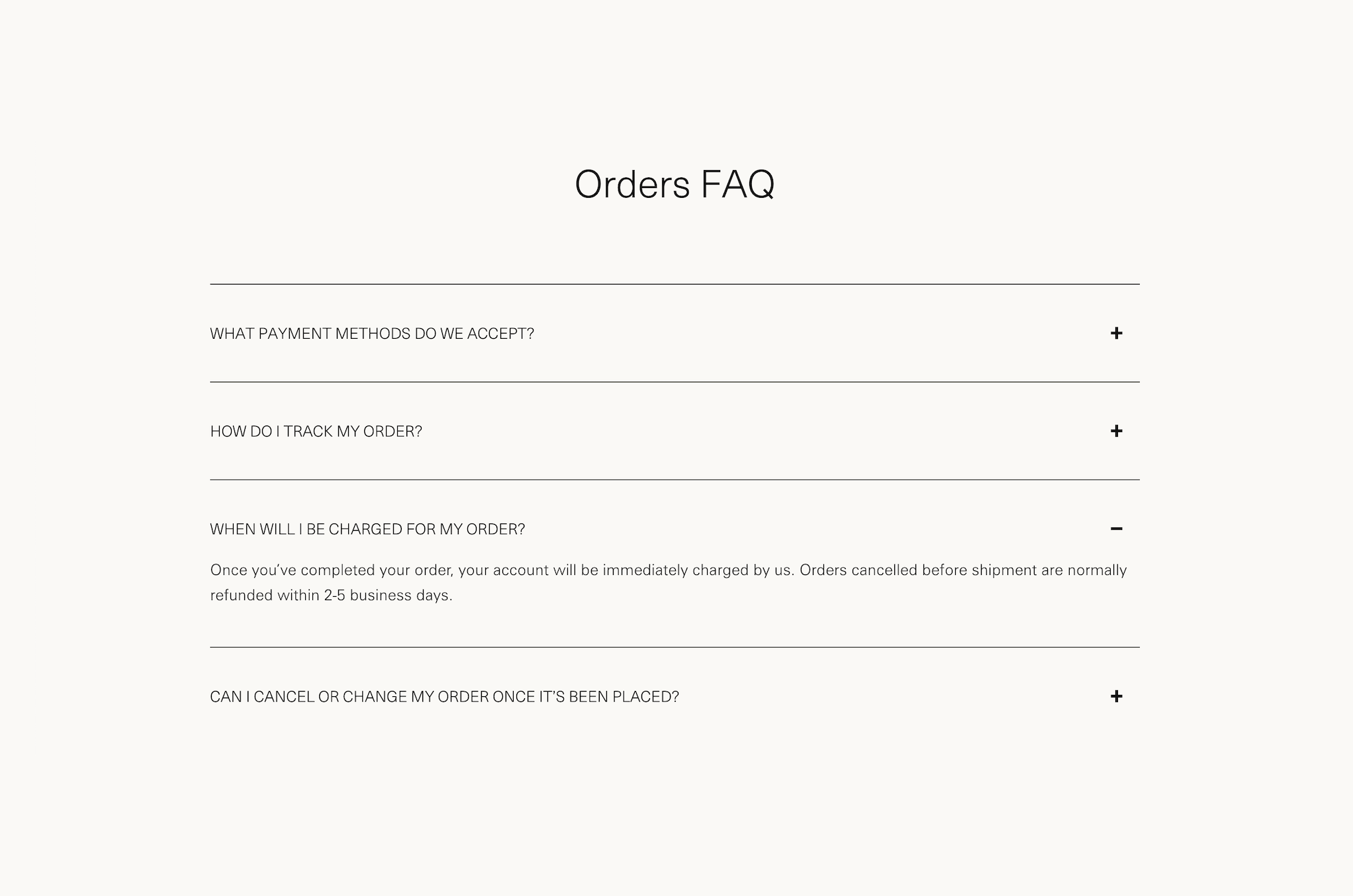 This template is included in Launch, Atlantic, Startup, and Reach.
Not your theme? Consider using tabs as an alternative or contacting Storetasker to add a custom FAQ template to your theme.
Add a new page for the FAQ
Start by creating a new page in your Shopify admin. Select the page.faq option from the Templates dropdown, add a Title, then click Save.
Not seeing the FAQ template in the dropdown? The Templates selector will only show the templates included in the published theme.
The questions and answers are added outside the Pages admin, but you can add Content to appear before the FAQ feature if needed. To add your questions and answers, navigate to the theme editor.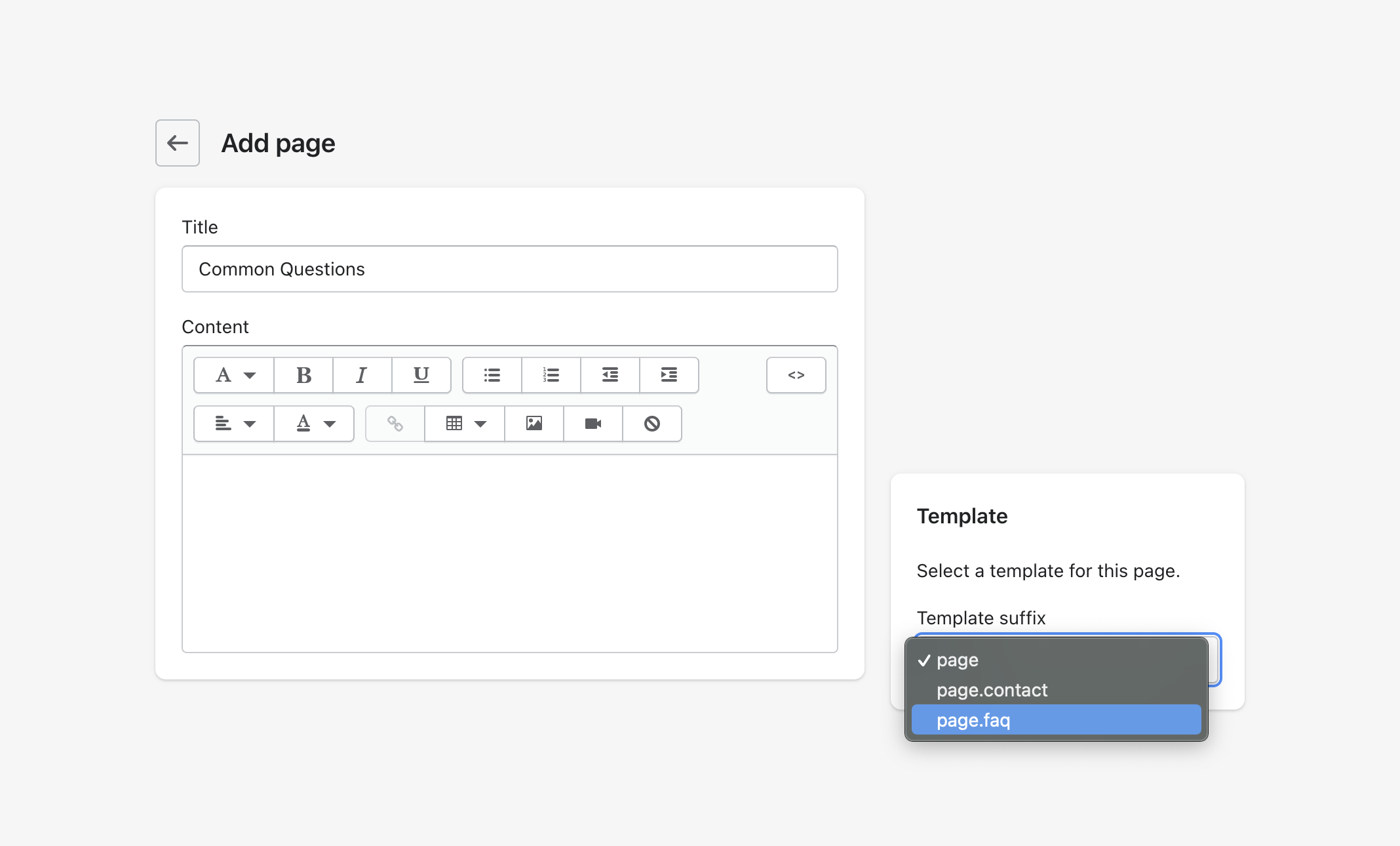 Open the FAQ page in the theme editor
Once you have saved the new page, navigate to the FAQ page through the theme editor (Customize). Use the template selector dropdown to open the page.
Not finding this page?
Confirm the Visibility is set to Visible (not Hidden)

Look for Custom page in the dropdown

Add a menu item to your header (or footer) menu for the new page, then use this to access the page through the right-side preview
A FAQ section block will appear in the left-side settings. Open this section to access and edit the questions and answers.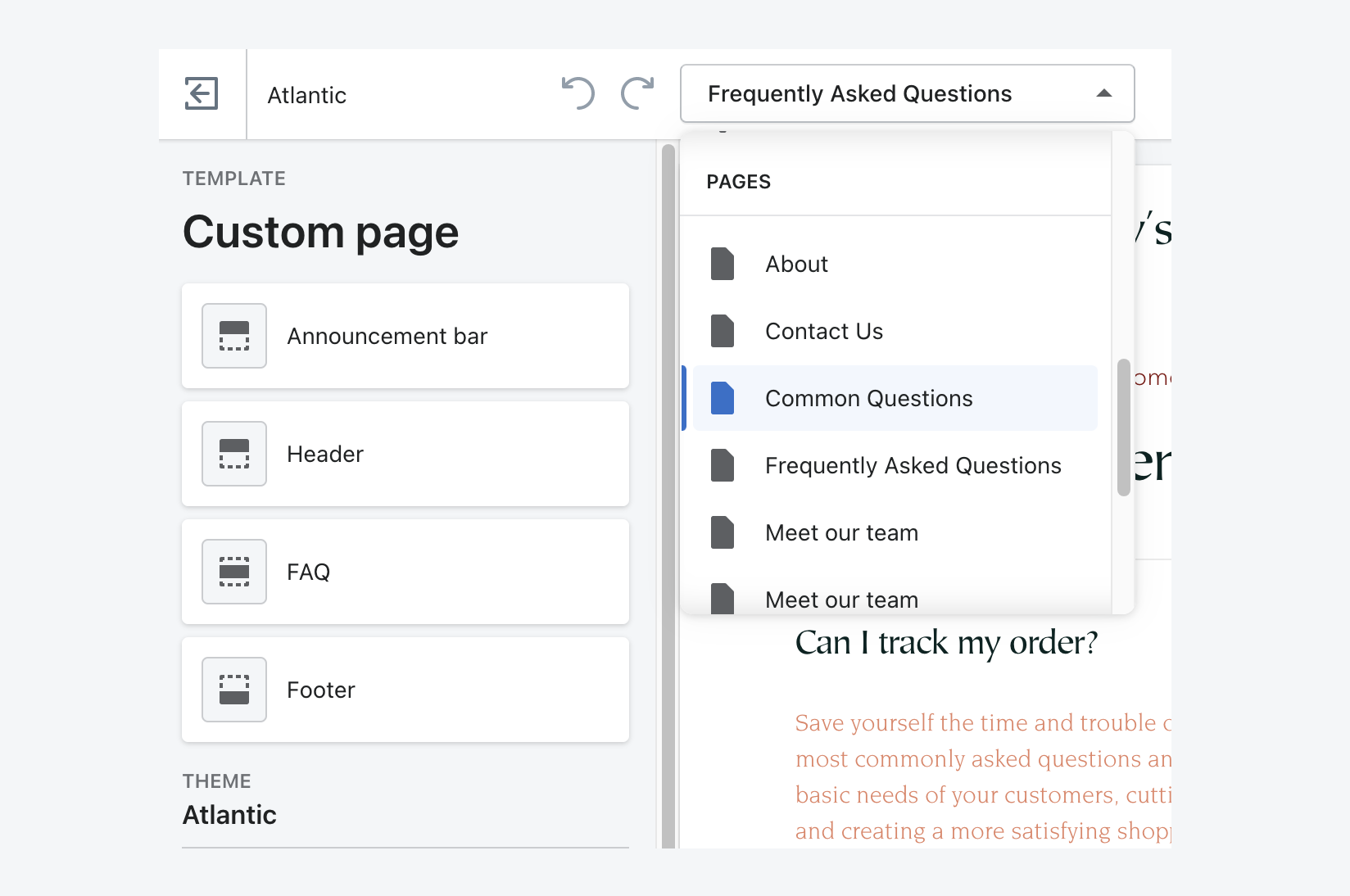 Add customer questions and merchant answers
Click to edit the placeholder block, then add your question and answer.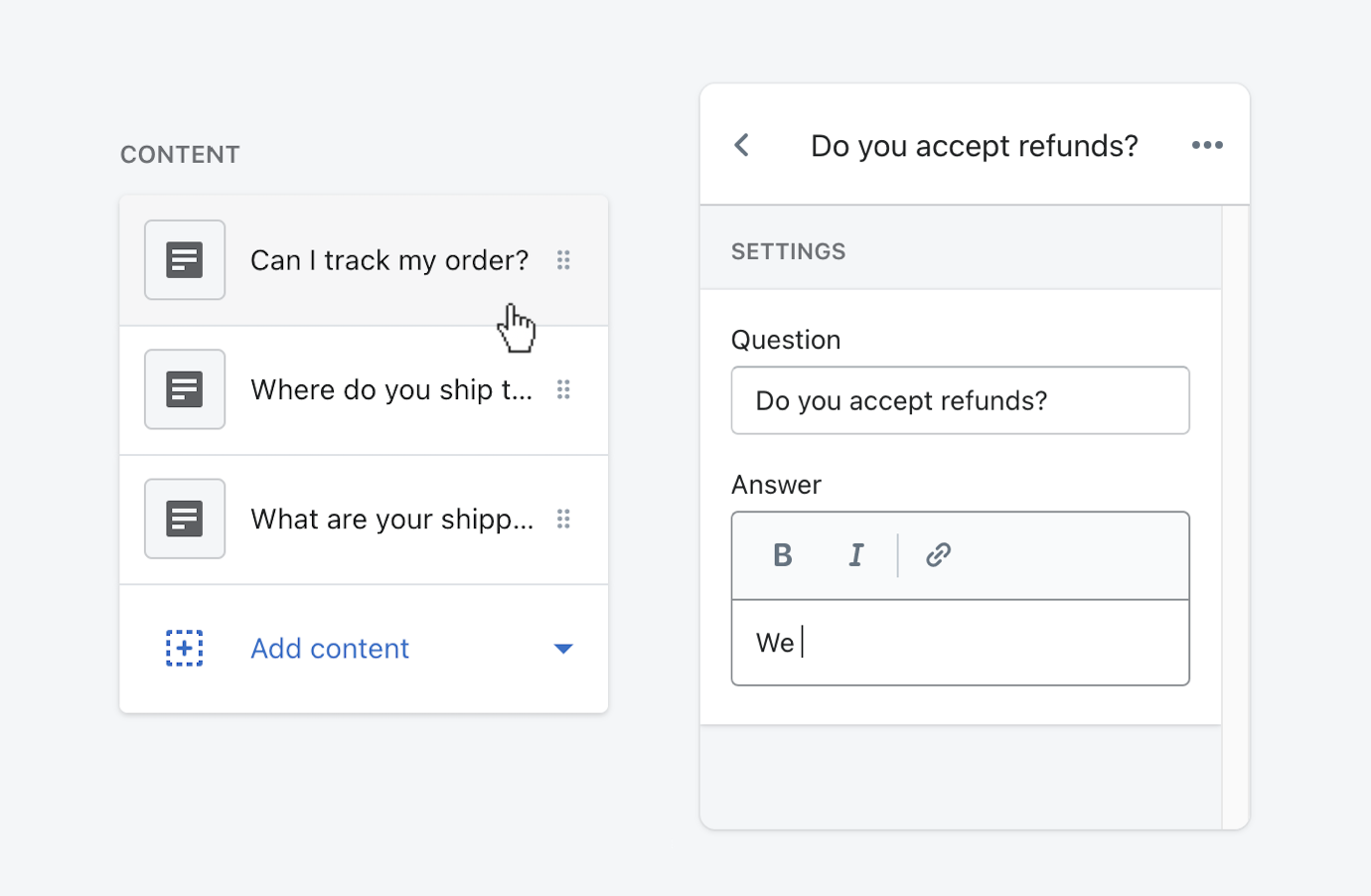 Add more by selecting Add frequently asked question or Add content.