Allow customers to select their preferred language and shop your translated storefront by installing a translation app. Use your selected app to translate both the storefront for customers and the admin for your staff.
First, confirm your theme is up-to-date, then install a translation app and activate theme editor settings to set up an app for language translation.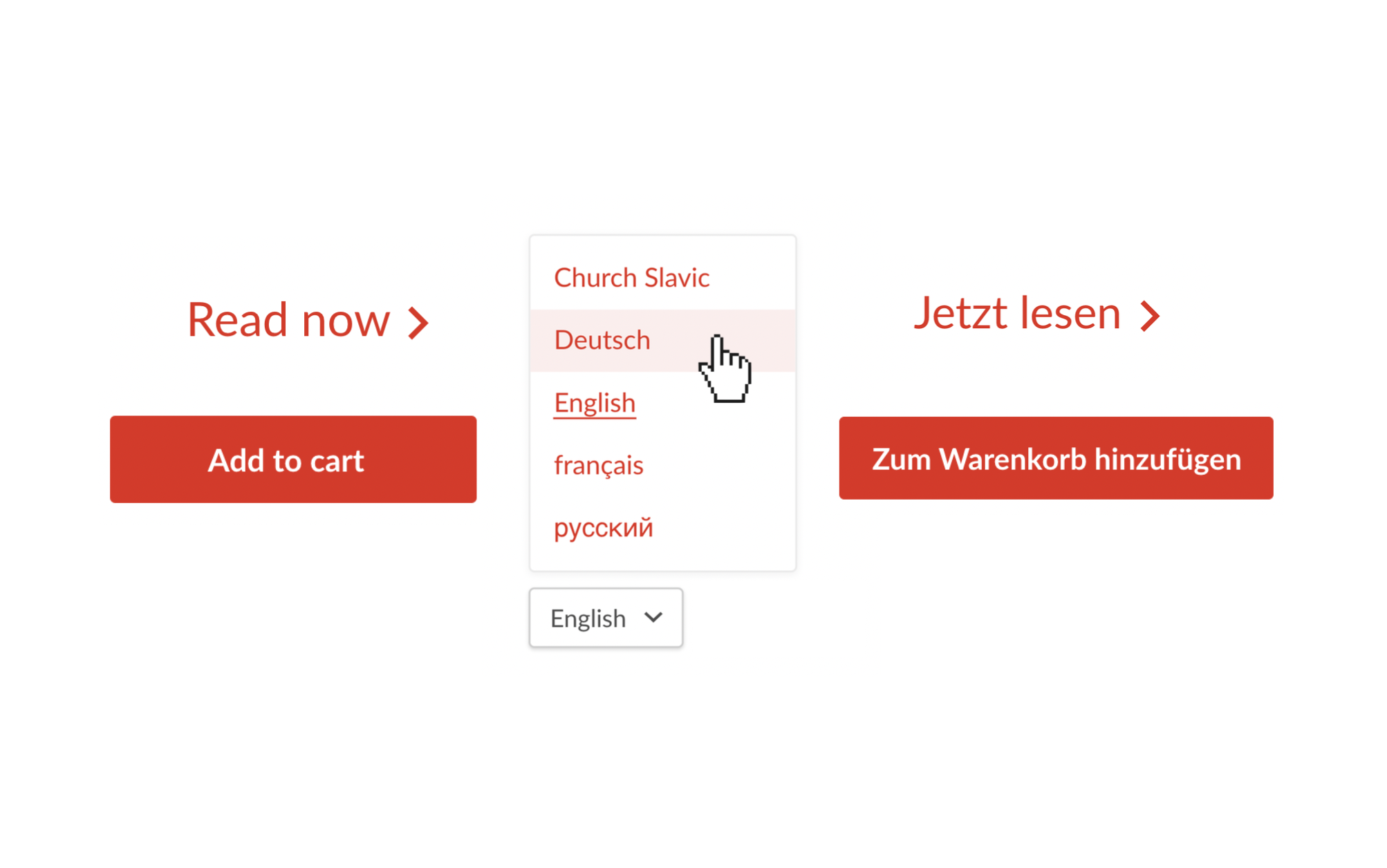 Confirm your theme is up-to-date
This feature is available for each theme in our current catalog. 
The compatible versions are:
Empire v5.2.0+
Atlantic v14.3.0+
Pacific v4.4.0+
Editions v9.7.0+
Startup v9.3.0+
Launch v6.4.0+
Vogue v4.6.0+
Grid v4.7.0+
Tailor (all versions)
Checking your theme's version number
Install a translation app
Install Weglot's advanced translation app or select an app using Shopify's translation API.
What's the difference?
Shopify provides an API (digital framework) for app developers to build from and develop translation features for merchants. Apps using this API offer fundamental and standardized features for translating most store content.
Weglot built its own framework and offers more complete translations for the storefront. Dynamic elements not translated by the Shopify API are translated by the Weglot app, such as product reviews.
Weglot's advanced translation app
Weglot: Translate your website
Apps using the Shopify translation API
Activate theme editor settings
Go to your Online Store, and select Customize beside your theme.
Open Footer.
Locate the Language selector section and select Enable language selector.