Provide a closer look at your product images by enabling image zoom. For this feature to work, product images must be at least 1600px wide.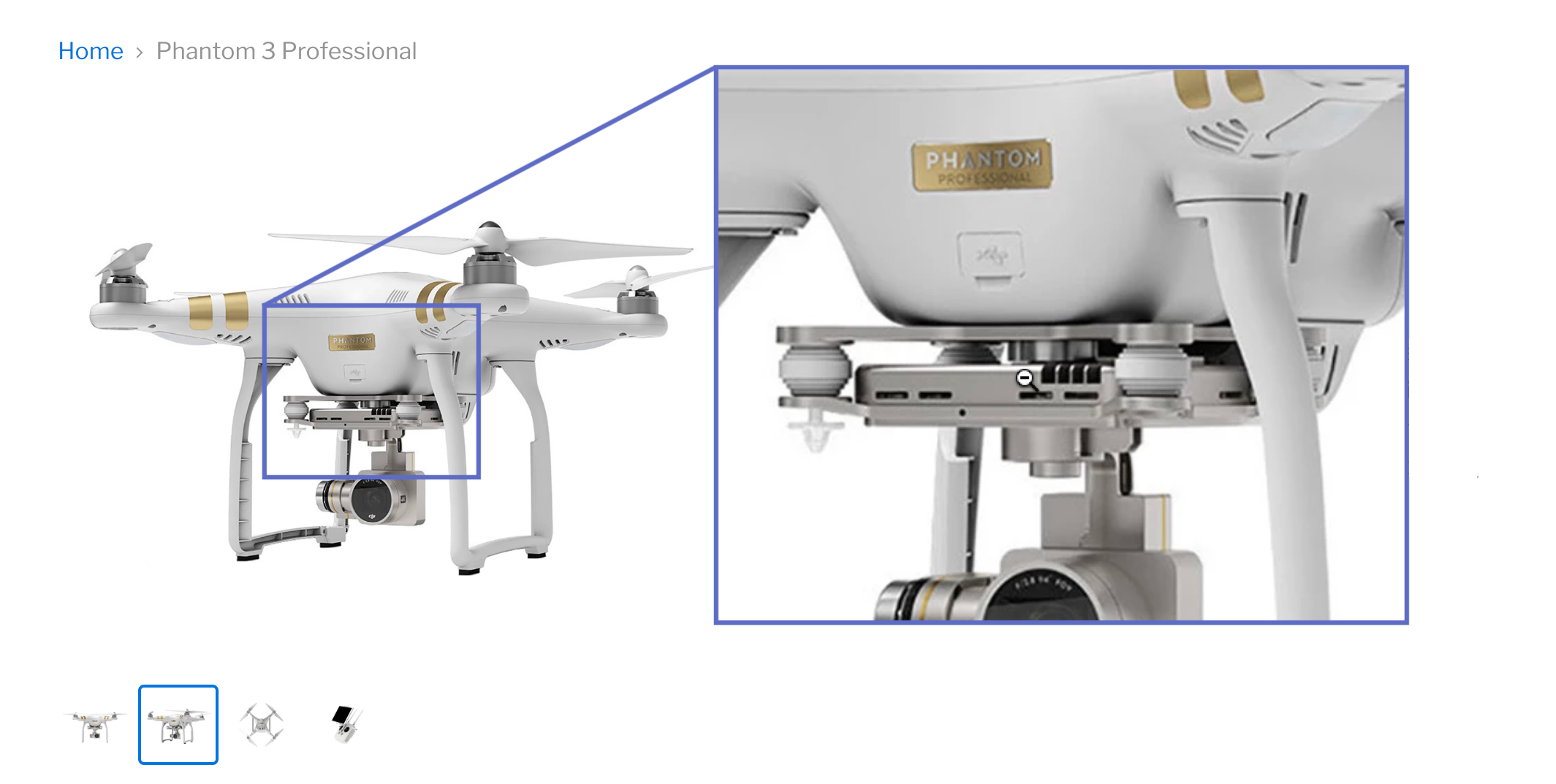 Enable image zoom
In the theme editor (Customize), open the page selector
Select Products, then Default product




Open Product page in the left sidebar
Scroll down to Media to activate Enable image zoom
Save
Vogue
Image zoom is unavailable for the Vogue theme. If this is an important feature for your storefront, consider using a 3rd-party app.
This feature works with images above 1600px in width.