Connect custom content for your storefront by using the Custom HTML section. This section provides a field for content formatted for HTML.
Use the theme editor to include an optional heading and add the HTML.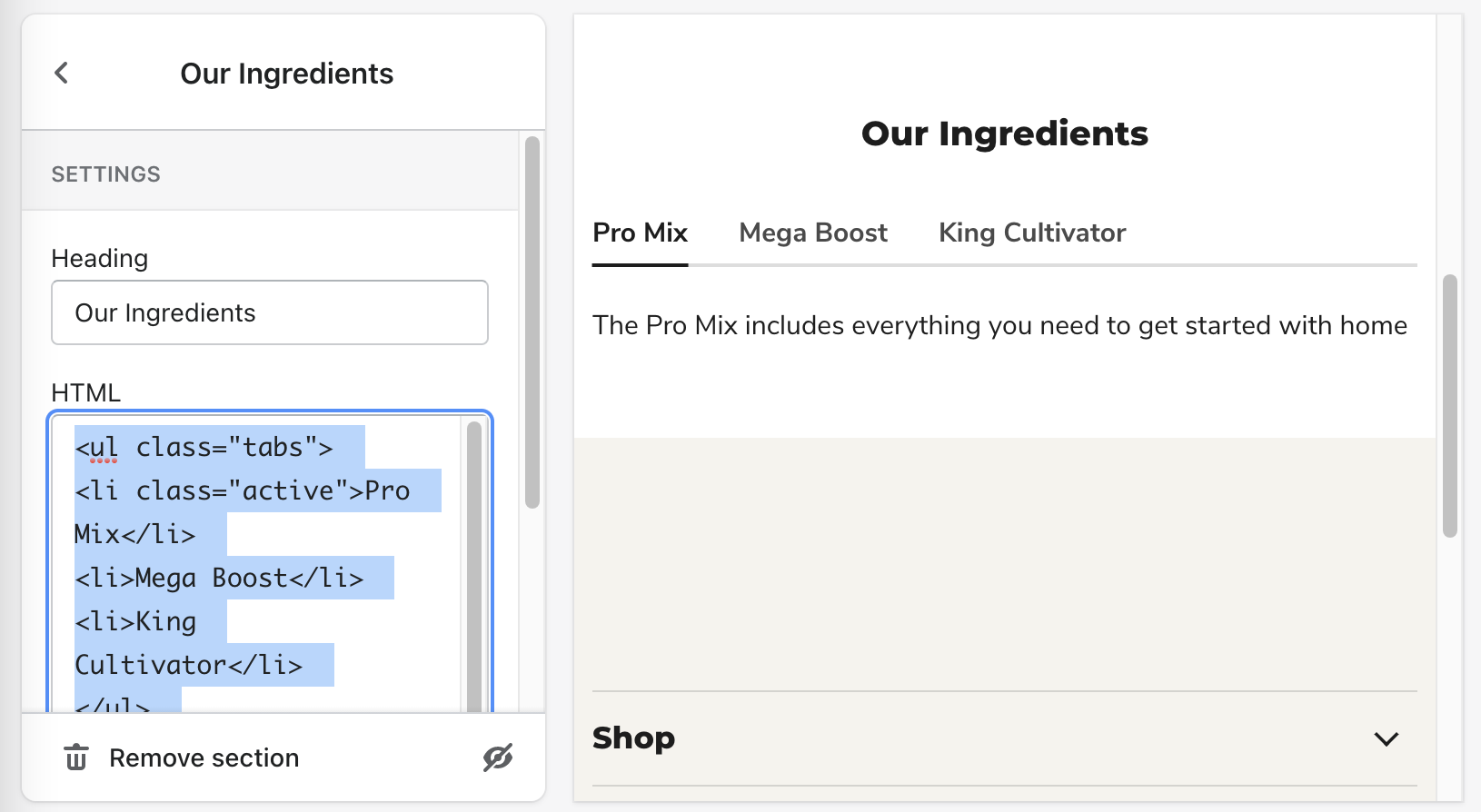 Include an optional heading
Click the section to open its settings.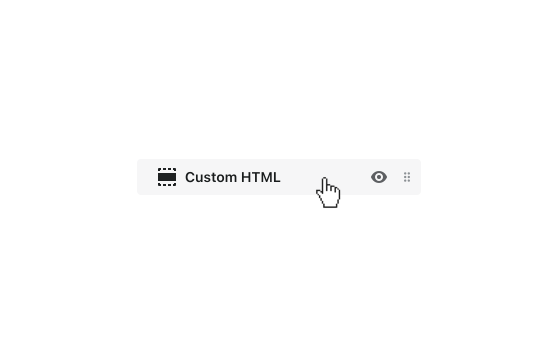 Add a Heading for the section using the provided text field.
Add the HTML
Add your HTML-formatted content to the labeled field.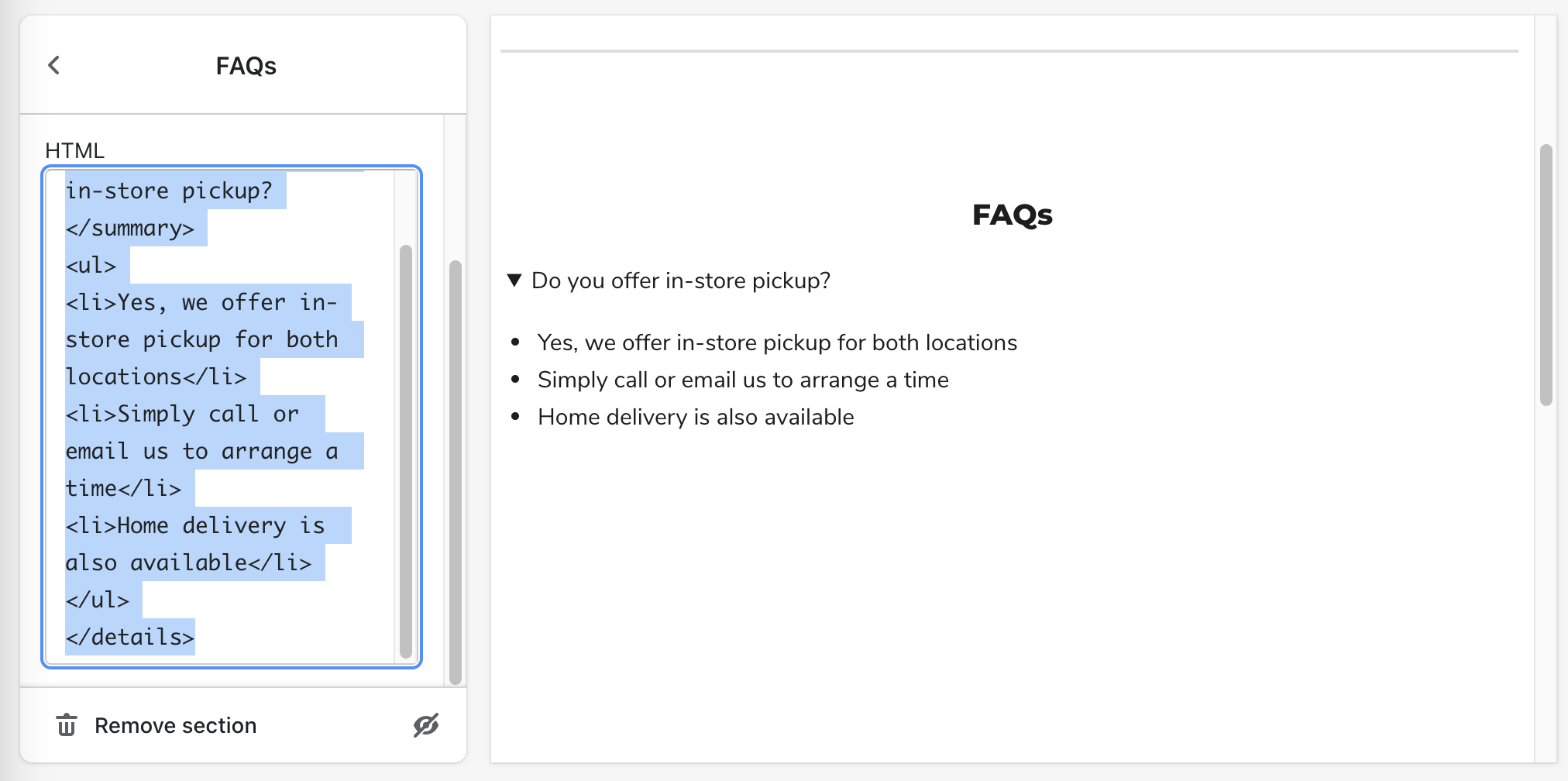 HTML recipes
Consider these common HTML formats for displaying text via the Custom HTML section.
Accordion-style compressed blocks
<details>
<summary>This is the summary portion of the accordion</summary>
<ul>
<p>This is the details portion of the accordion</p>
</ul>
</details>
Tabs
<ul class="tabs"> 
<li class="active">Tab 1</li> 
<li>Tab 2</li> 
<li>Tab 3</li> 
</ul> 
<ul class="tabs-content"> 
<li class="active"> 
<p>Tab 1 content goes here.</p> 
</li> 
<li> <p>Tab 2 content goes here.</p> </li> 
<li> <p>Tab 3 content goes here.</p> </li> 
</ul>