The Featured product section draws attention to a specific product on a page. In effect, it is essentially a product page, as it features all the central aspects of a product page—such as images, description, share buttons, quantity, and add-to-cart (ATC) button.
Use the theme editor to add a featured product section, add a section heading, select the product to display, configure media settings, and customize the page blocks for the featured product section.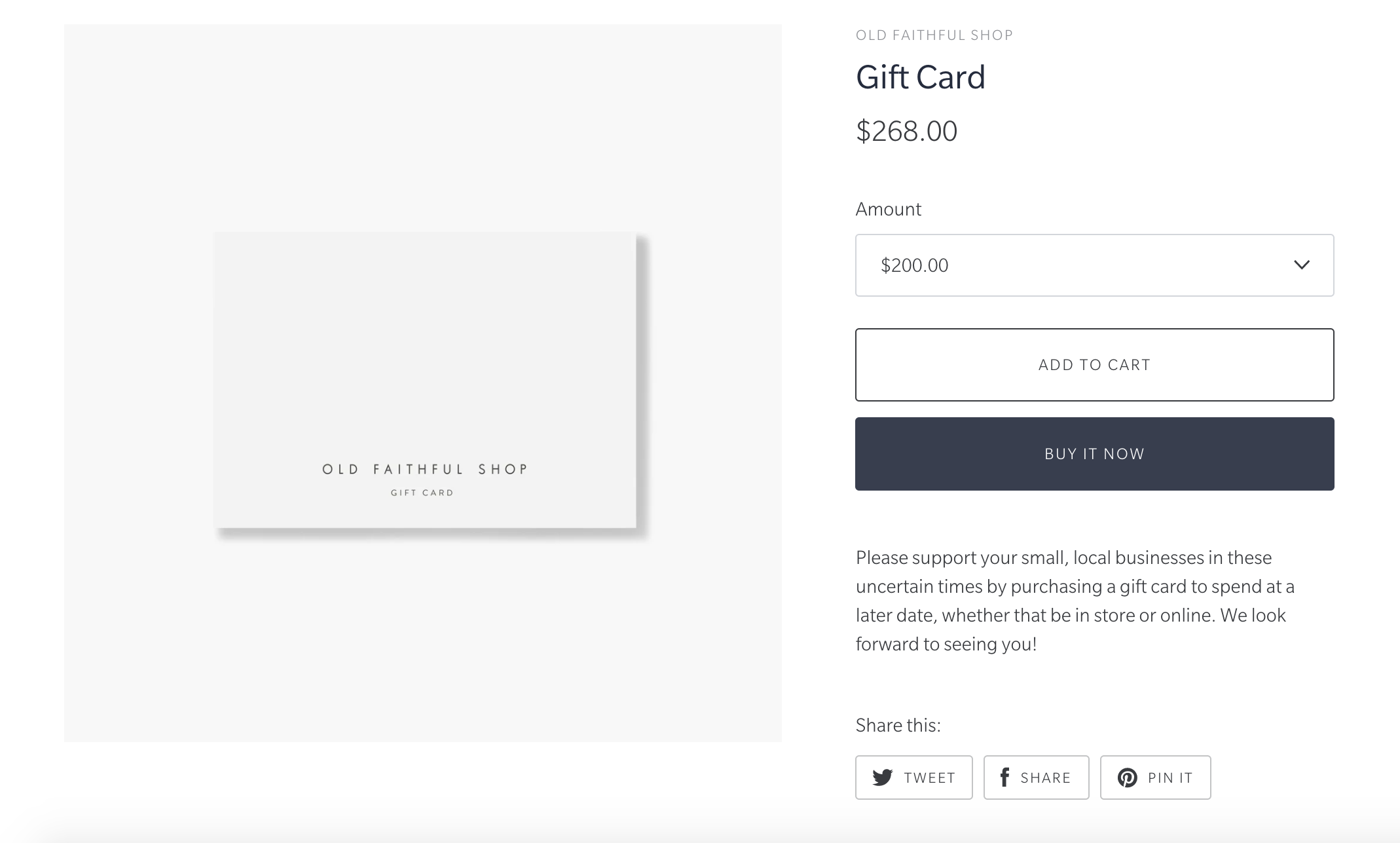 Add Featured product to a page
In the theme editor (Customize), click [+] Add section
Click Featured product
Save
Add a section heading
Click the section to open its settings.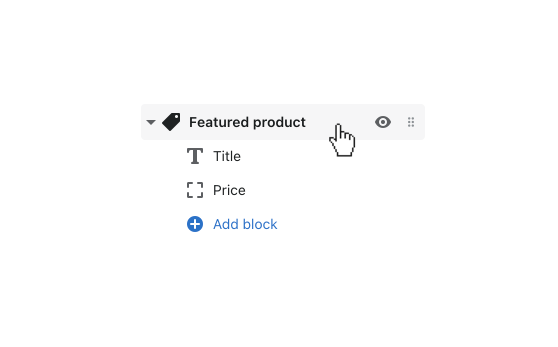 Add a Heading using the provided field to display at the top of the section.
Select the product to display
Choose the Product to feature by clicking Select product. If you want to make any tweaks to the product images, price, or anything else, you can click the Edit product shortcut above the menu.
Configure media settings
Enable image zoom
For product images over 1600px in width, this option will activate a zoom feature allowing customers to magnify the image for a closer look. Activate this feature by selecting Enable zoom.
Customize the page blocks
Select and customize the individual page blocks.
There are no settings to customize for Title, Price and quantity, Form, Description, Vendor, Quantity, and Share blocks. Click, hold, then drag the blocks to reorder their sequence and reposition them on the product page.
Gallery
Select either Center or Left from the Position dropdown to control the layout of the image gallery and the other product page content.
Variant selection
Enable Show labels to include the variant label. For example, if you have variants for colors, the label "Colors" will be displayed.
Text block
Include text by adding copy to the Text field. Then use the Bold, Italic, and Link controls to style and connect your text with other pages.