Add the Promotions section to combine media with messaging and draw attention to special sales, new products, and more.
Use the theme editor to add a promotions section, include a section heading, set up the promotions blocks for the Promotions section.
Add this section to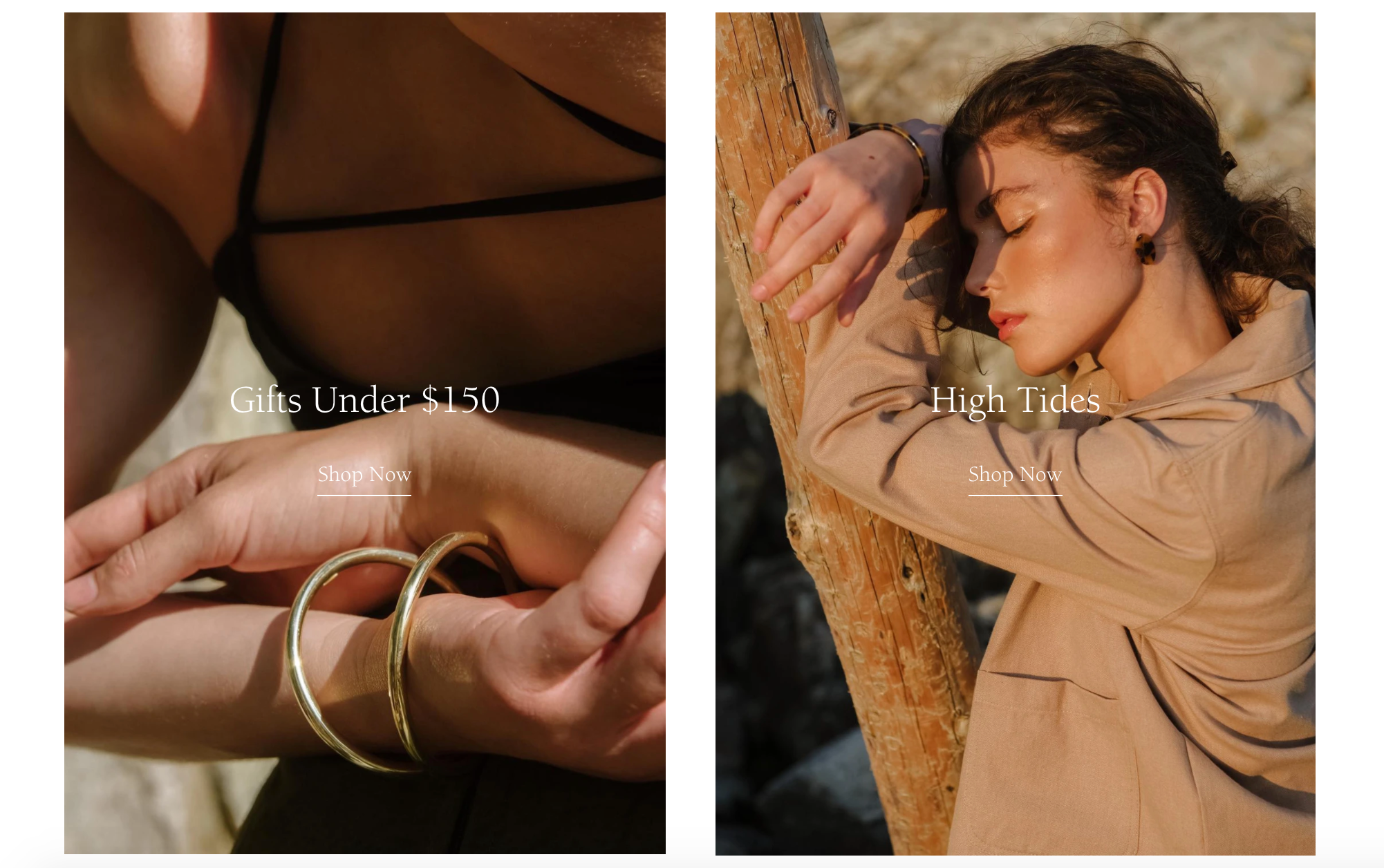 Customize section settings
Click the Promotions section to open its settings.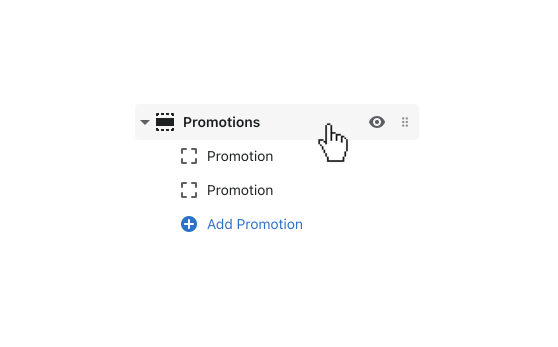 Heading
Include a Heading with the provided field.
Show text shadow
Enable the Show text shadow setting to add more contrast to the text portions. This will only apply if the Light Text shade is selected for the block(s).
Set up the promotions blocks
The section will include two Promotion blocks by default. Click one of the Promotion blocks to open the block's settings.
Add more blocks by selecting (+) Add Promotions. Remove blocks by opening them and selecting Remove content.
Include the messaging
Use the Heading and Text fields to add copy to the block.
Use the Link and Button text fields to customize the call-to-action (CTA) button for the block.
Select one of two options for Text shade using the provided dropdown.