Gather customer emails by adding a Newsletter page section. Emails submitted through this feature will be added to the Customers admin for marketing efforts.
Add this section to
Customize section settings
Click the Newsletter section to open its settings.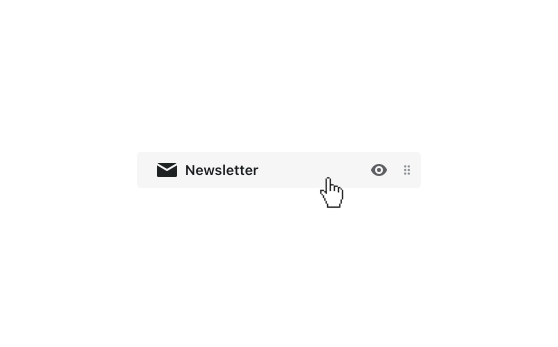 Headings
Add an optional Heading and Subheading with the provided fields.
Select a section style
Select the Style for your section using the provided dropdown. There are three options: Accent, Contrast, and Default. Adjust these styles by visiting the Colors portion of the Theme settings.
Add an image
Upload an Image by clicking Select Image.
Image alignment
Use the Desktop image alignment (Left or Right) and Mobile image alignment (Top or Button) settings to customize its position in relation to the signup field.