The Blog posts section displays images and text from the two most recent posts of a blog.
Add this section to
Customize section settings
Click the Blog posts section to open its settings.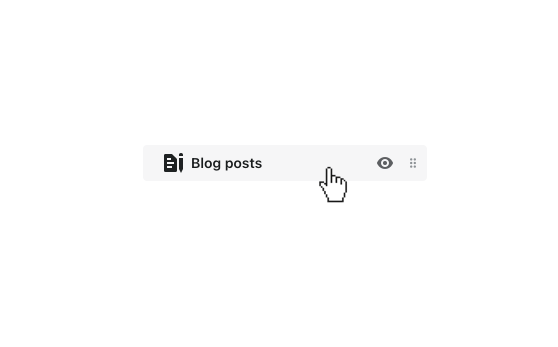 Select a section style
Select the Style for your section using the provided dropdown. There are three options: Accent, Contrast, and Default. Adjust these styles by visiting the Colors portion of the Theme settings.
Include a heading
Add a Heading using the provided field. Leave the field blank to exclude a heading.
Choose blog to display
Select the blog to display in this section by clicking Select blog.