A Favicon (also known as a website icon, tab icon, or bookmark icon) is a small icon that represents your website and provides a shortcut wherever the icon appears.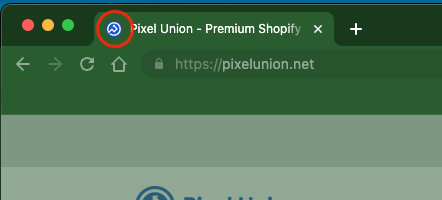 Check out this article to create your own
Access favicon settings with the theme editor
Open the theme editor (Customize), then FAVICON in the Theme settings.
Upload your image by clicking Select image. If you have already uploaded the image to the Files admin, select the image from your media library.
Images should be either 16 x 16px or 32 x 32px.