Like a footer on a document or report, a website's footer contains the information listed at the bottom of a page. Typically, the footer is the area that visitors expect to find legal information, such as terms and conditions or privacy policies. Grid features additional content configured through the theme editor.
Use the theme editor to set the display options for headings and icons and add content to the footer (including currency and language selectors).
Click the Footer section to open the section's settings. Click the toggle beside Footer to reveal the content blocks.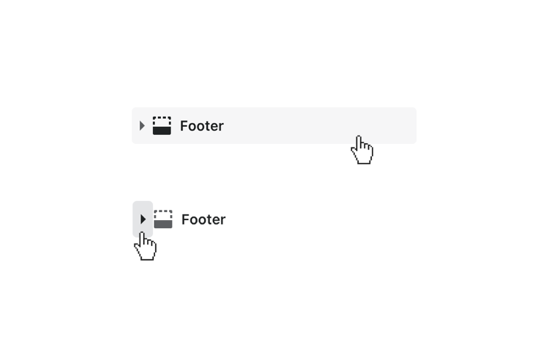 Set the display options for headings and icons
Show headings
Check Show footer headings to show the headings for your footer content.
Show payment icons
Enable Show payment icons to display logos for acceptable payment types. To manage which icons are displayed, go to Payments in the Shopify Settings.
Add content to the footer
Click one of the preset blocks to customize its content.
To add another content block to your footer, click (+) Add block, then select the type of content you would like to add. There are blocks for Menu, Rich text, Social links, and Newsletter.
Menu
Display a quick list of links for your customers to easily find your catalog and store policies. To set up a specific menu for this section, head to your Shopify Admin > Online Store > Navigation.
Rich text
Use the Rich text block to add messaging, then style the text with its bold, italics, and hyperlinks features.
Social links
Use the Social links to display your social media accounts with stylized icons. Add your account links via the Social media portion of the Theme settings.
Newsletter
Include a signup form for your customers to be added to your mailing list. For more information on how this works, check out Shopify's guide.
Include currency selector
For more recent releases of Grid, consider enabling the Currency selector to work with Multi-Currency.
Enabling currency selection in the footer
Include language selector
For more recent releases of Grid, consider enabling the Language selector.