With Empire, the Product Reviews app is integrated right out of the box. This means that there are no theme file adjustments needed to connect the app with the theme.
First, add the app to your Apps dashboard, then activate the theme setting to enable product reviews for your store.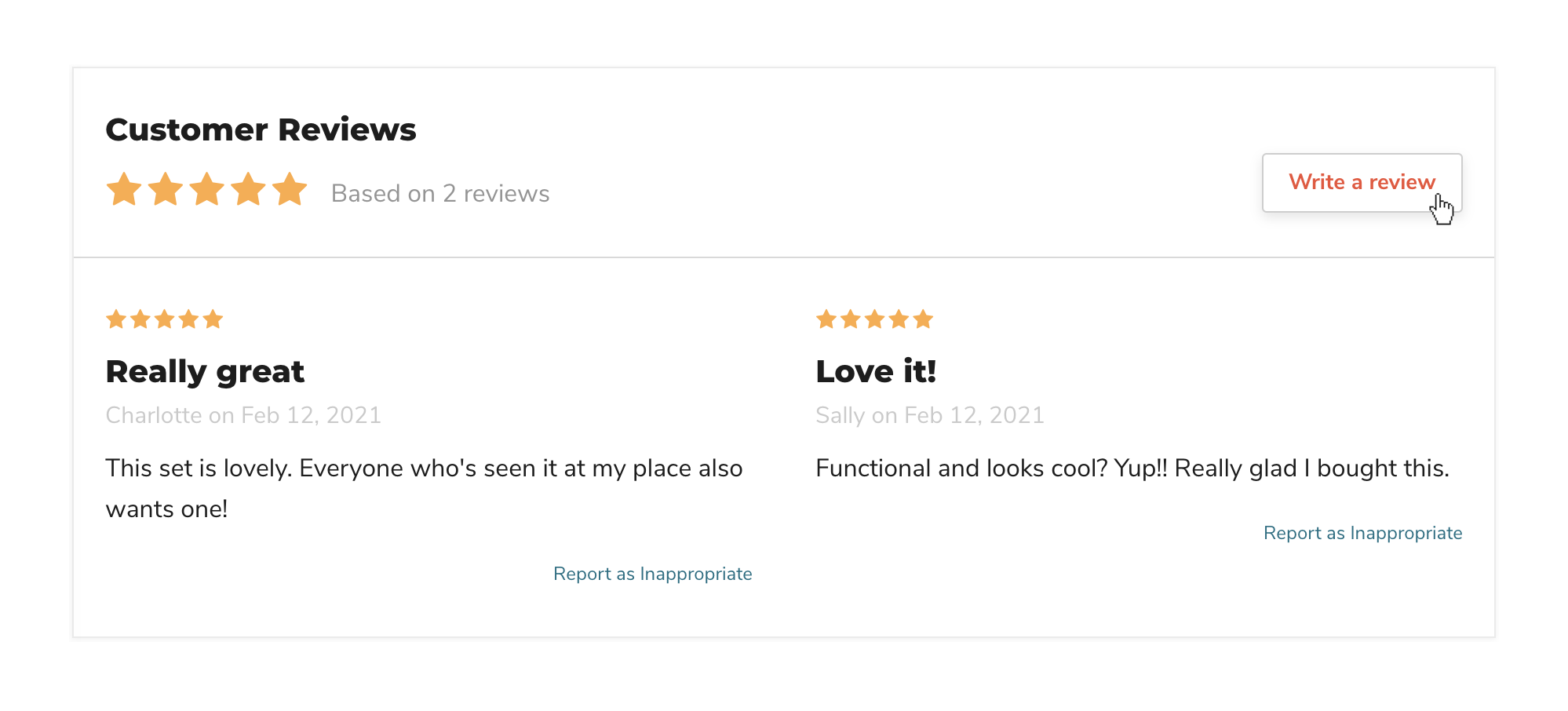 Add the app
Empire is already connected with the app, but the app must also be added to the Apps dashboard manually.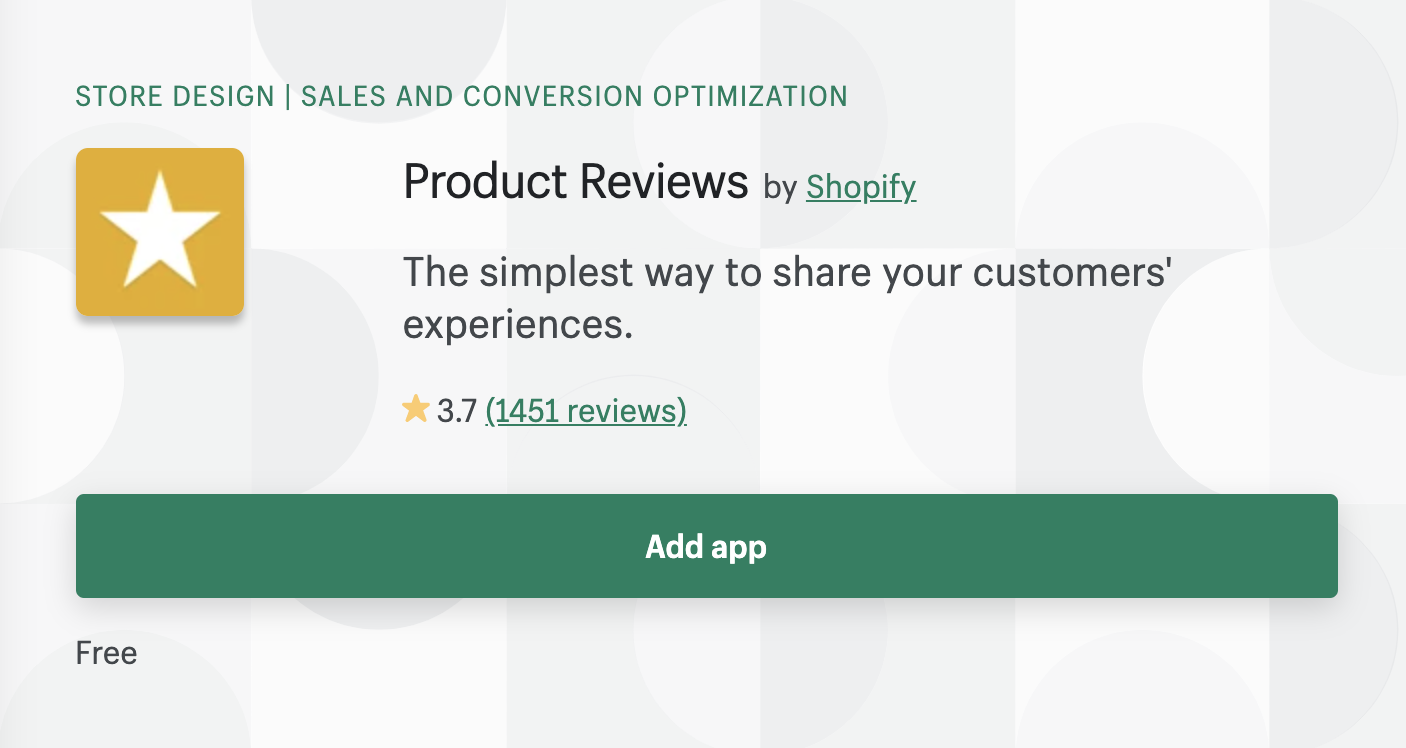 To do so, go to the App Store page for Product Reviews and select Add app
Enable in the theme settings
In the theme editor (Customize), click Theme settings
Open Products
Below PRODUCT REVIEWS, select to activate Enable product reviews and ratings
Save
By default, the star rating will display on product pages and product cards. To limit this to the Product page only, select that option from the Display star ratings setting.