Gather customer emails by adding a Newsletter page section. Emails submitted through this feature will be added to the Customers admin for marketing efforts.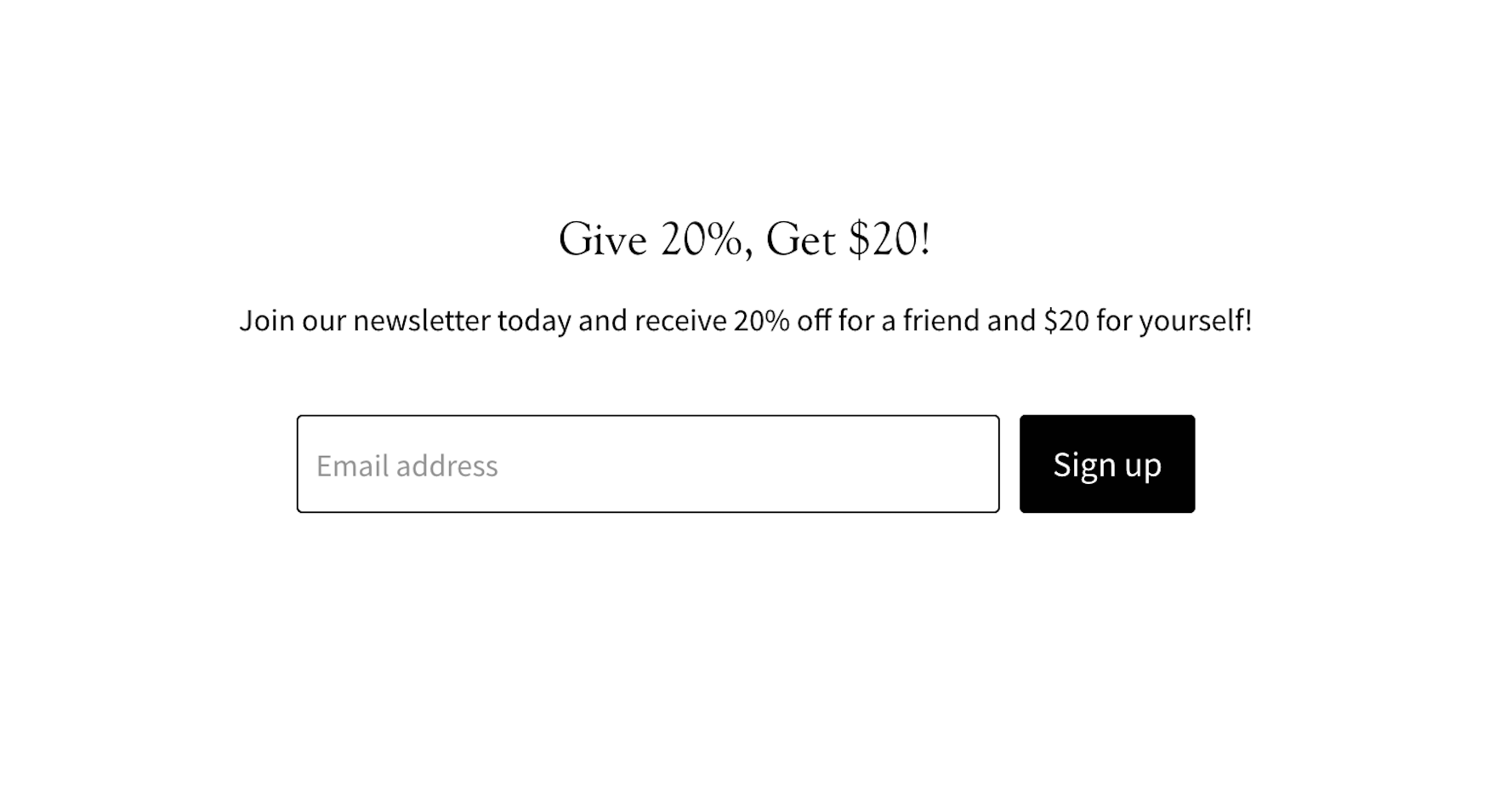 Add this section to
Customize section settings
Click the Newsletter section to open its settings.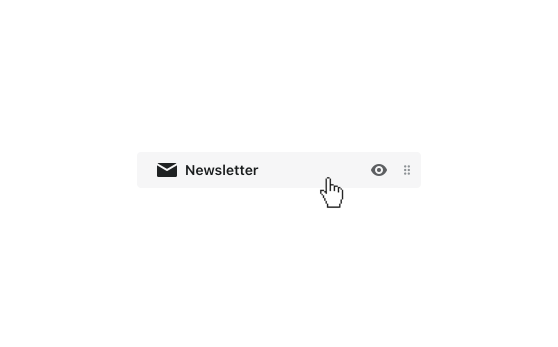 Give the section optional Heading and Subheading by adding text to the provided fields.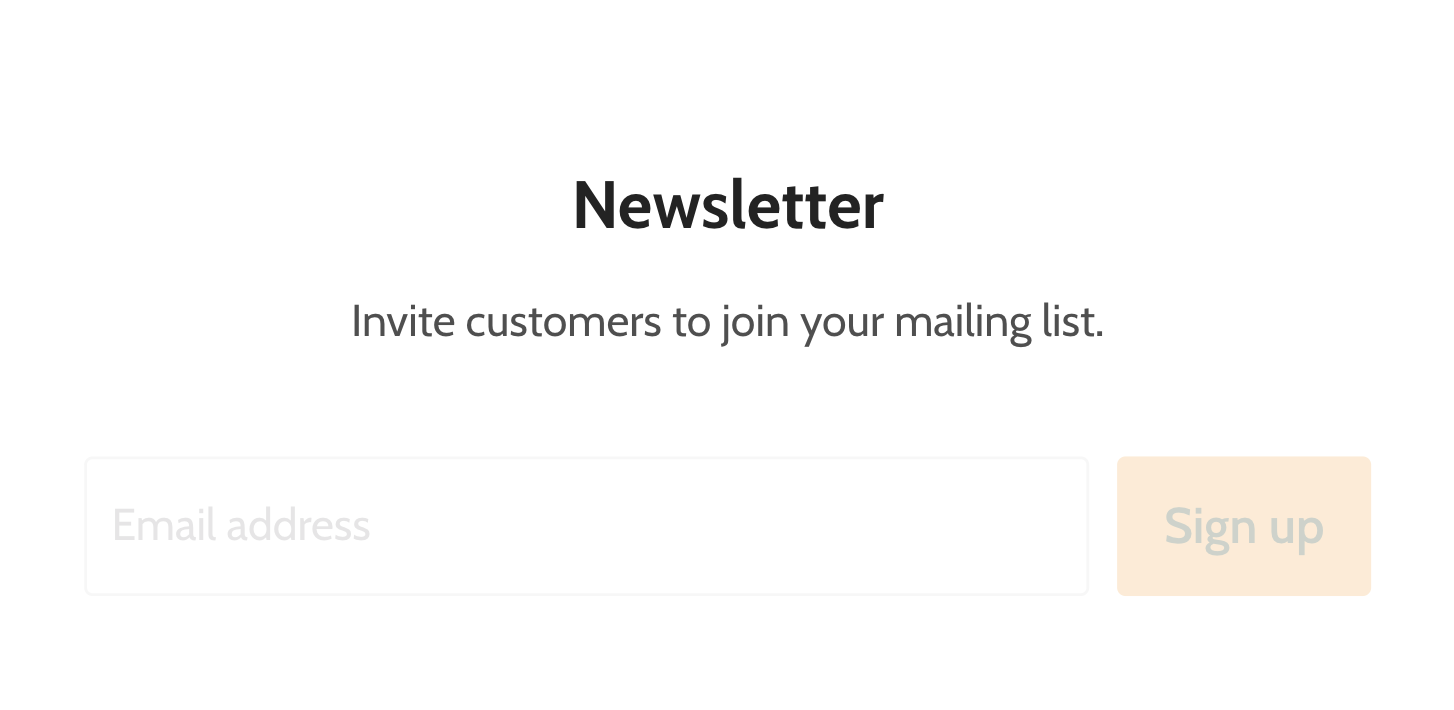 Collect emails for the customers admin
Emails added to the Email address field will be collected in the Customers admin with the tag Accepts marketing.