The Mosaic section presents images, text, and links through engaging blocks that vary in size and organization.
Use the theme editor to add an optional heading, customize the section's appearance, adjust the layout, adjust the layout, add the mosaic blocks, and add an overlay.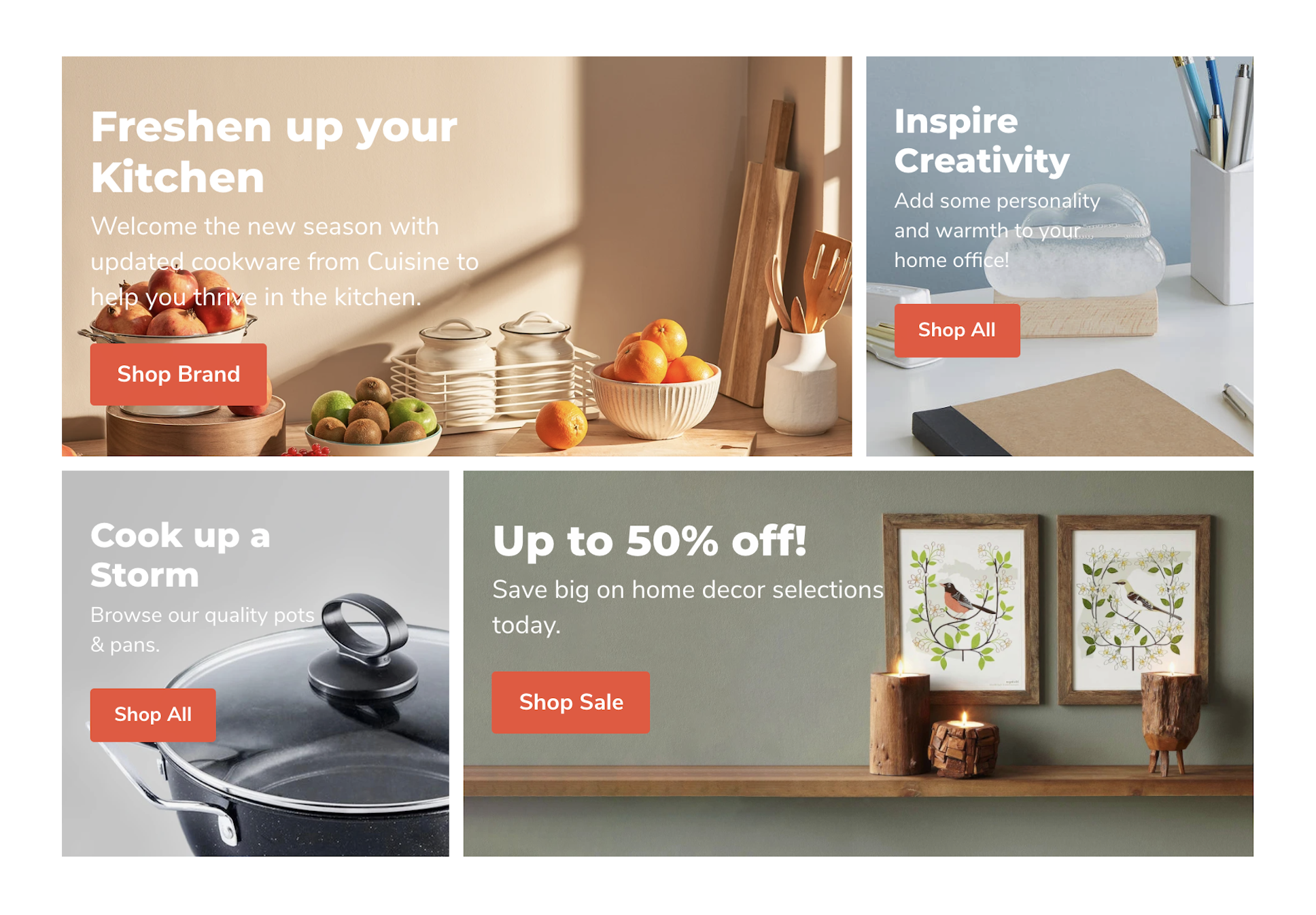 Add an optional heading
Click the section to open its settings.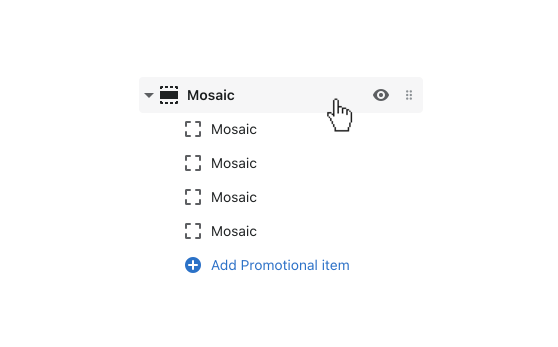 Add a Heading for the section using the provided text field.
Customize the section's appearance
Choose from three options for the Section height. The options are:
Adjust the layout
Use the Text alignment dropdown to reposition the text in the Mosaic tiles. There are nine options:
Top left
Top center
Top right
Center left
Center center
Center right
Bottom left
Bottom center
Bottom right
Reduce cropping
Use the Maintain aspect ratio option for images to align with the proportions of the original image (rather than those provided by the section).
Even with this setting enabled, images may still crop near the margins to fit various screens and browsers, so avoid images with text and/or content near the edges. Instead, include messaging through the Heading and Text fields.
Add the mosaic blocks
Feature up to a maximum of five blocks by selecting [+] Add promotional item. To access the individual block settings, select the block by clicking on it.
Choose an Image with the Select image button, then add a Heading and Text.
Click the rounded-rectangle swatch to select a Text color.
Specify the Link for the block to direct the customer to a particular page. This link will display as a button. Add the desired Button text, then choose either Primary or Secondary from the Button style dropdown.
Add an overlay
To add an Overlay, a translucent cover for the image, select Solid (single color) or Gradient (blend of colors) from the Overlay style dropdown.
Choose the Color for the overlay by clicking the rounded-rectangle swatch, then adjust the level of transparency using the Opacity slider.