Feature posts from your store's blog feature on a page with the Blog posts section.
Use the theme editor to include an optional heading, customize the section's appearance, connect the blog, control which details are displayed, and summarize posts using excerpts.
Adding a section to the product page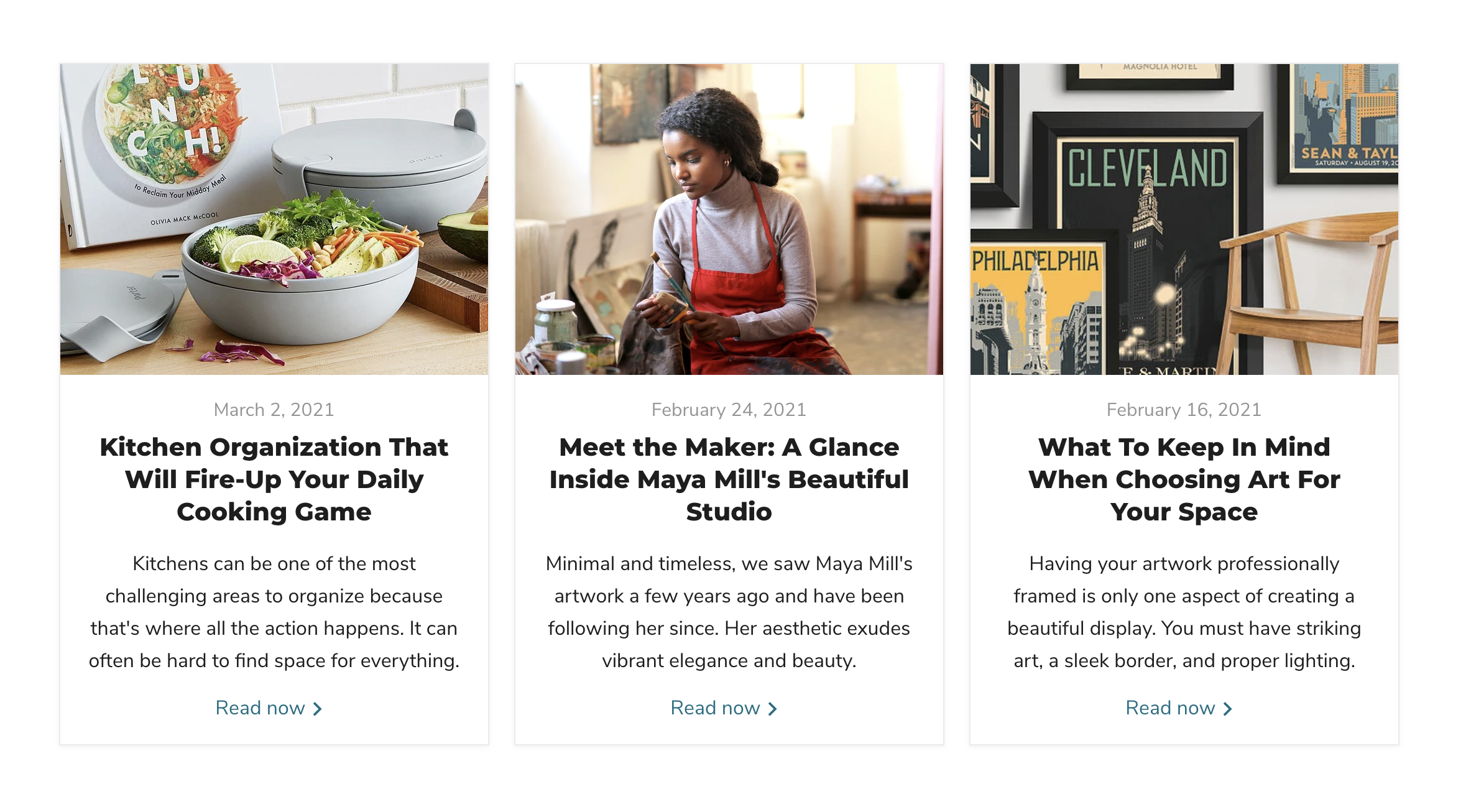 Include an optional heading
Click the section to open its settings.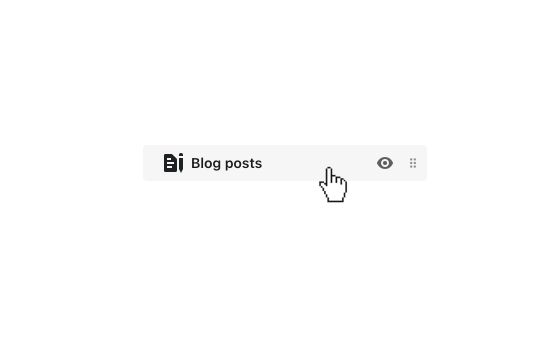 Add a Heading for the Blog posts page section using the text field.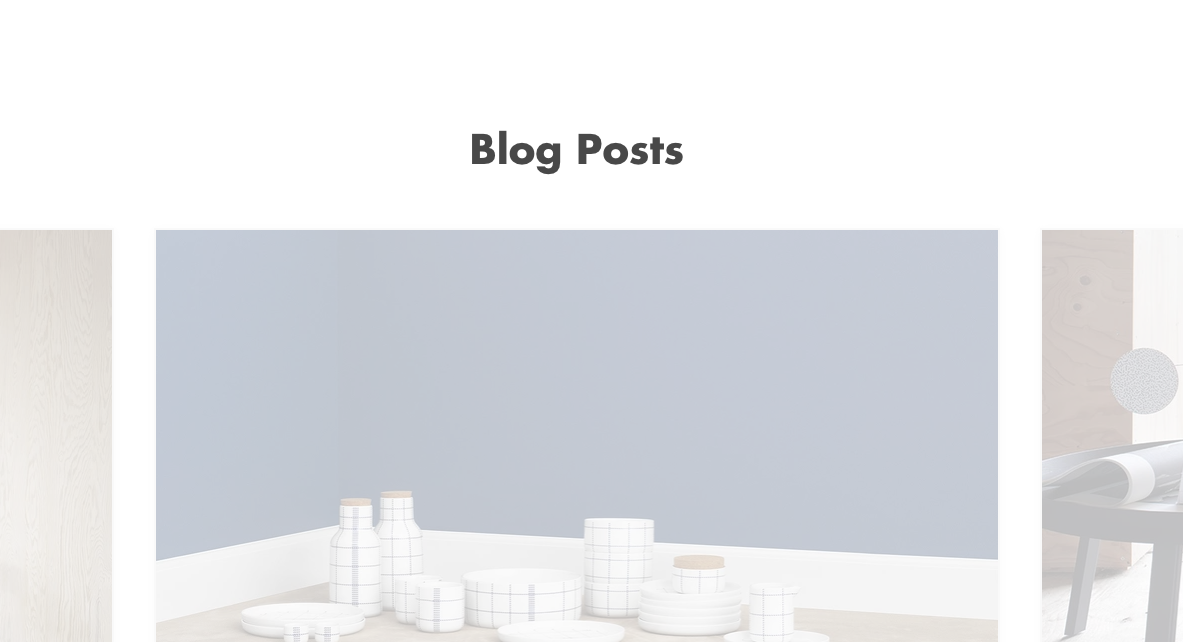 Connect the blog
To assign a blog to the section, click Select blog.
Control which details to display
Configure which information is included by enabling the Show date published and/or Show post author options.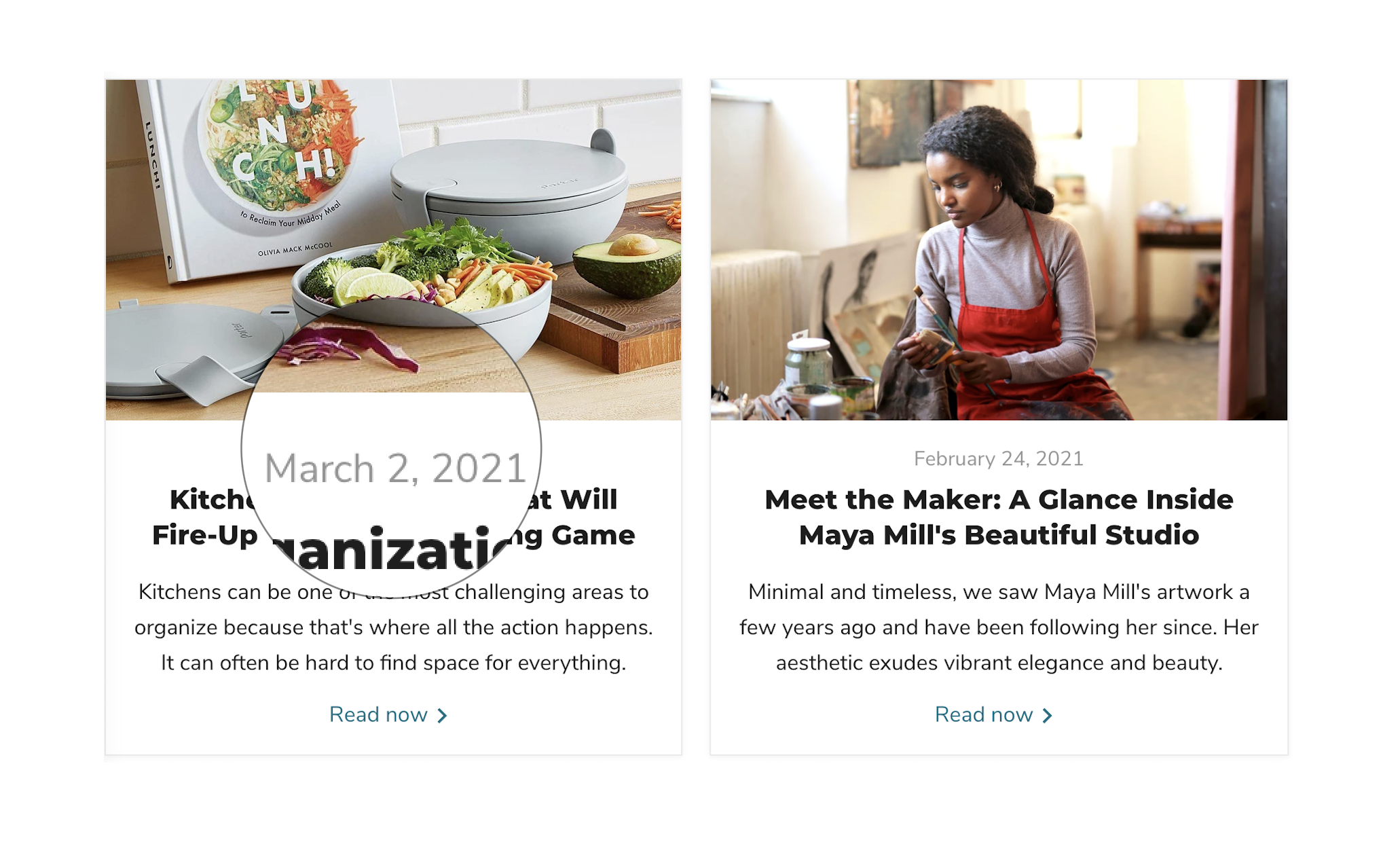 Truncate or summarize posts using excerpts
Enabling Show post excerpt will display the contents of the Excerpt field along with the article title and featured image.