The Cart page shows a detailed summary of the items and the total cost on a dedicated page. The Drawer option is a condensed version of the cart page displaying added products without leaving the page. Merchants can enhance their cart page template with built-in settings and added sections.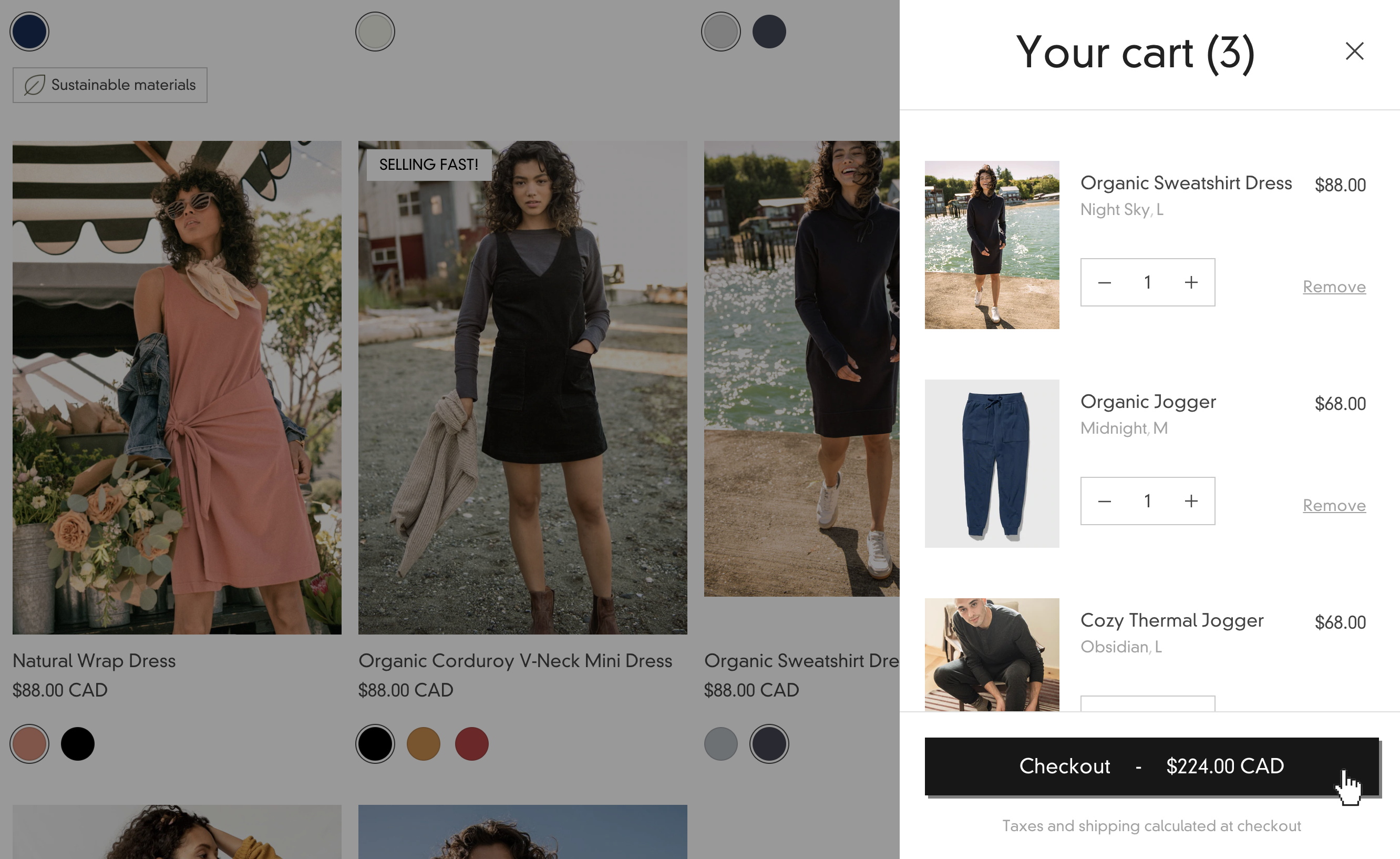 Customize general settings
In the left sidebar, open Theme settings, then CART to customize general settings.
Show lock icon
Activate Show lock icon on checkout button to add a small icon to the Checkout button.
Select a cart type
Select Drawer or Page with the Cart type dropdown.
Drawer
The Drawer option displays added products in a mini cart that slides out from the right side.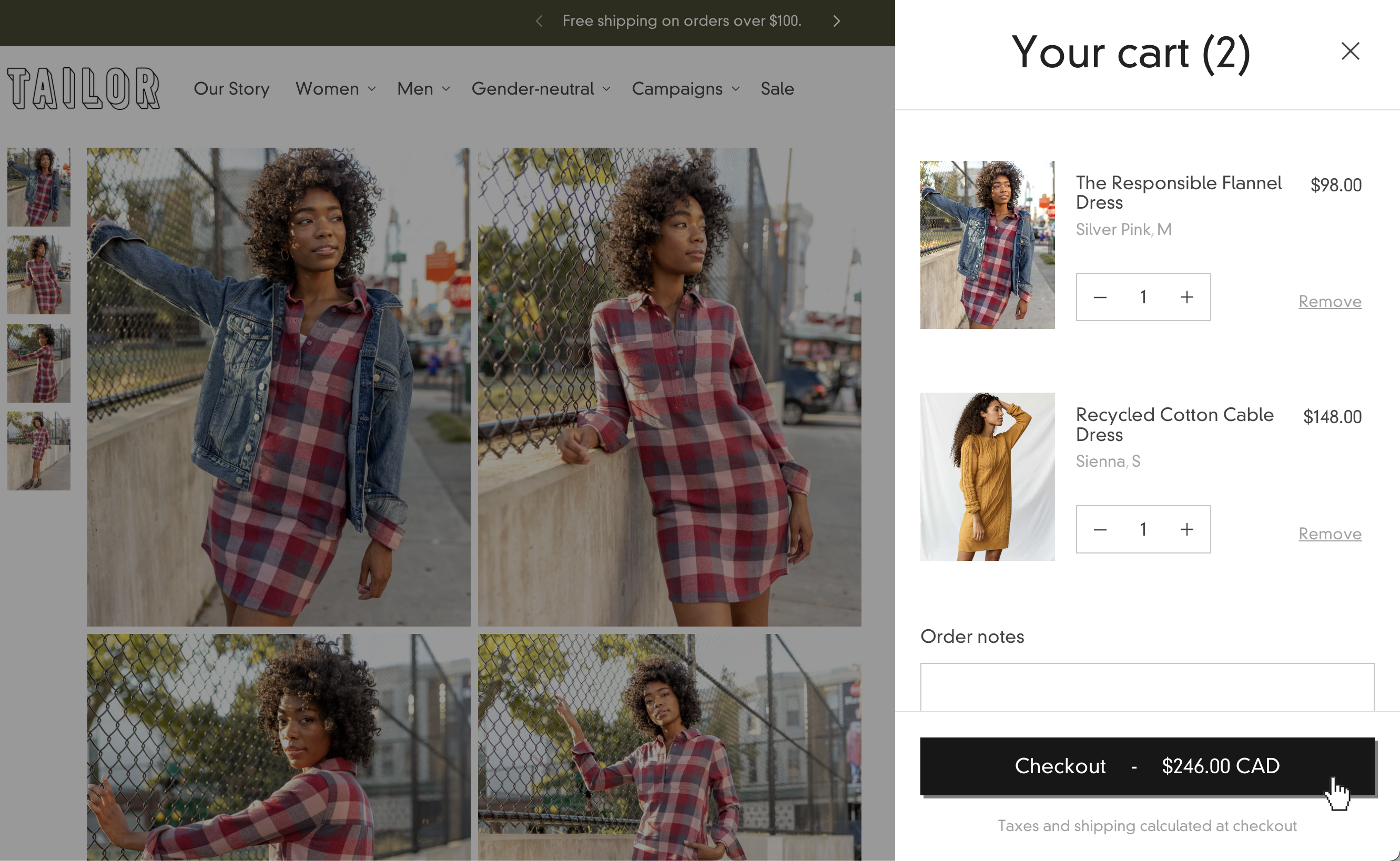 Page
The Page option directs customers to a dedicated Cart page when they add a product to their cart.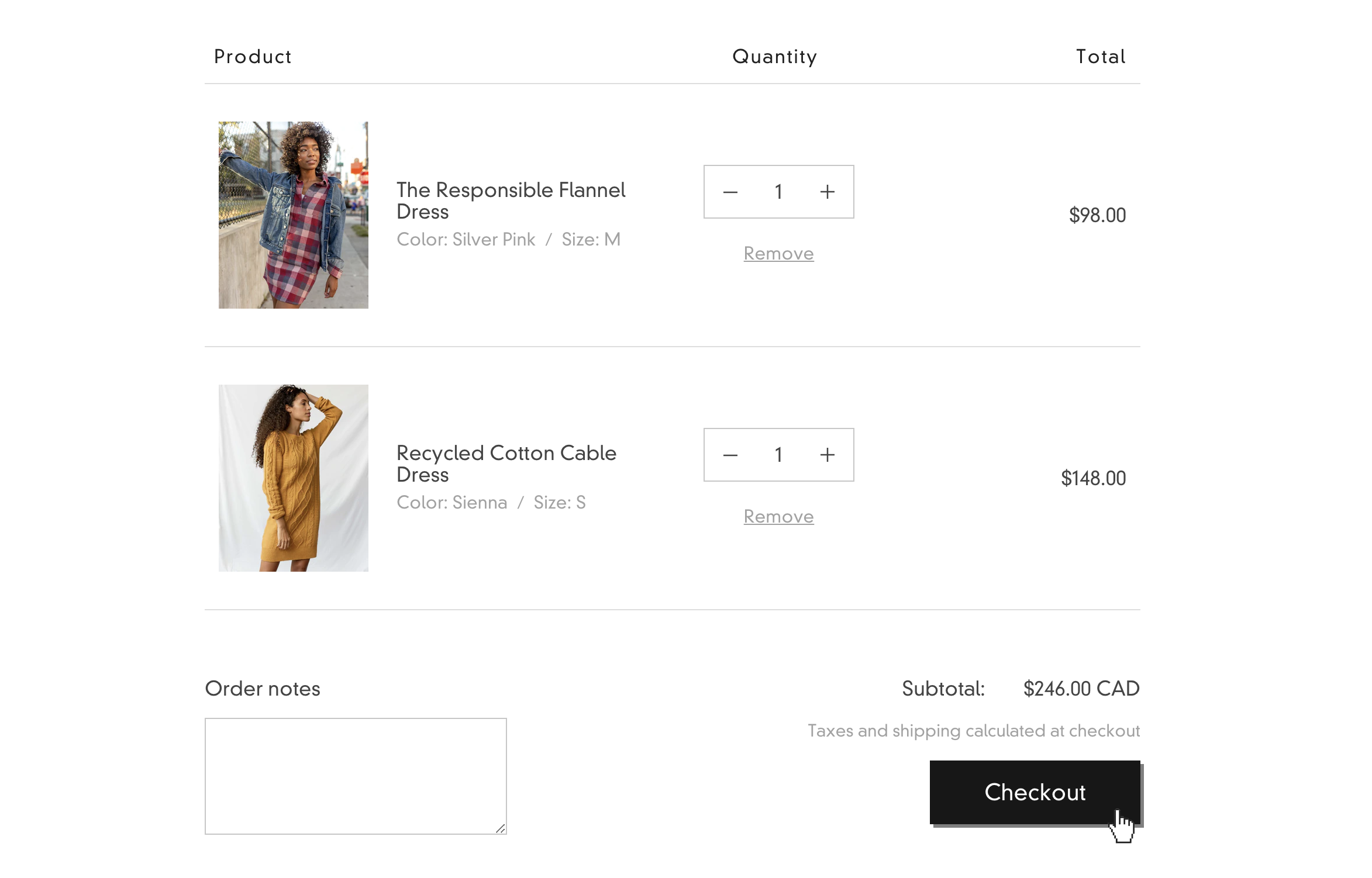 Each configuration in the CART portion of the Theme settings apply to both Cart style options
Continue shopping button
Click Select collection below Continue shopping button link to direct customers to a specific collection page when the cart is empty.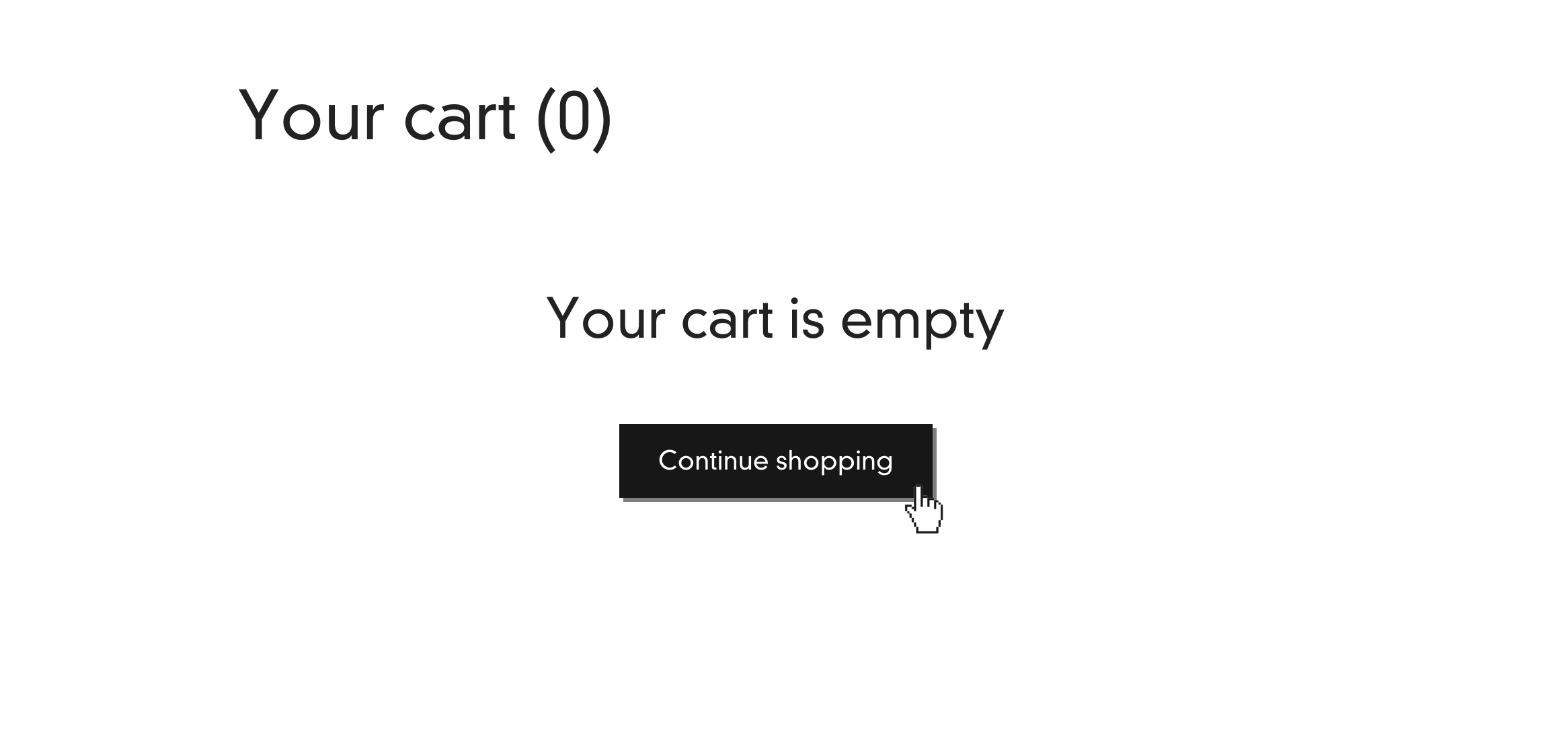 Add sections
Use the page selector to open Cart.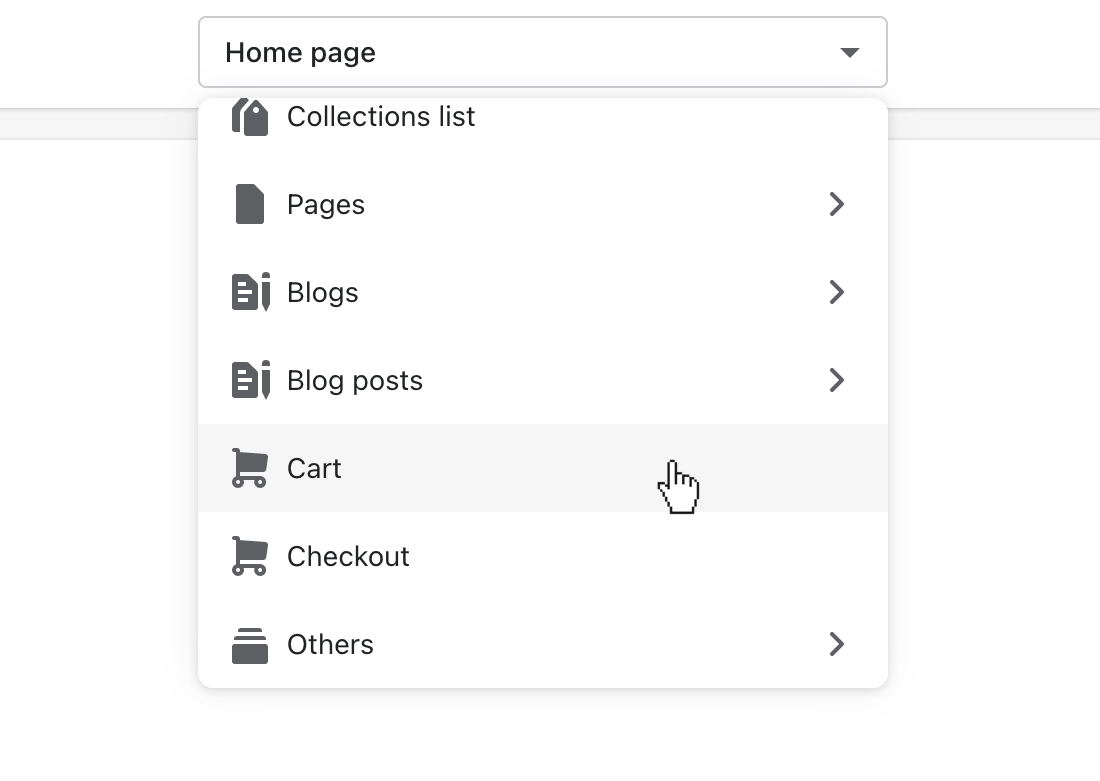 In the left sidebar, select (+) Add section.