While there are text areas in themes edited through the theme editor (e.g. section headings), to modify other words and phrases, use the Edit languages settings. 
The Edit languages settings allow merchants to directly change the labels, notes, or other text areas found throughout the theme.
Open the language editor
From the Themes dashboard, select [•••] (or Actions) beside your theme, then Edit languages.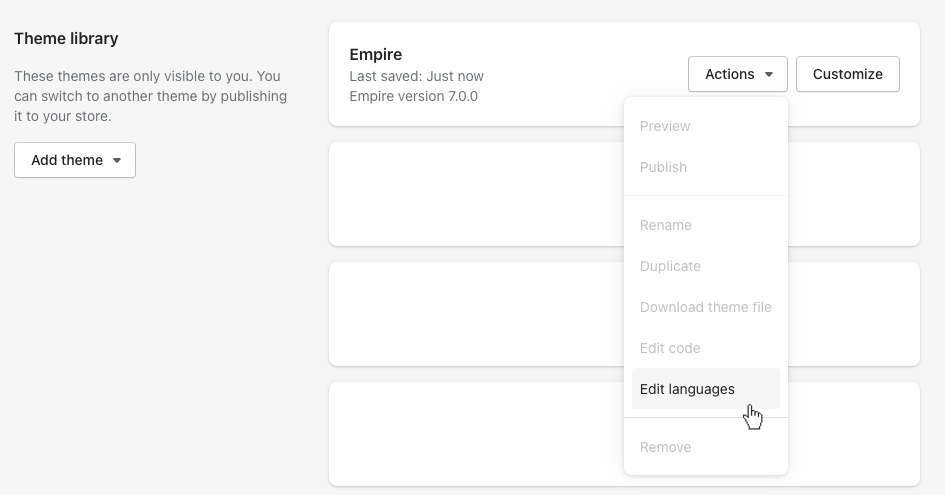 Use the category tabs or search bar to locate the translation string and its current text.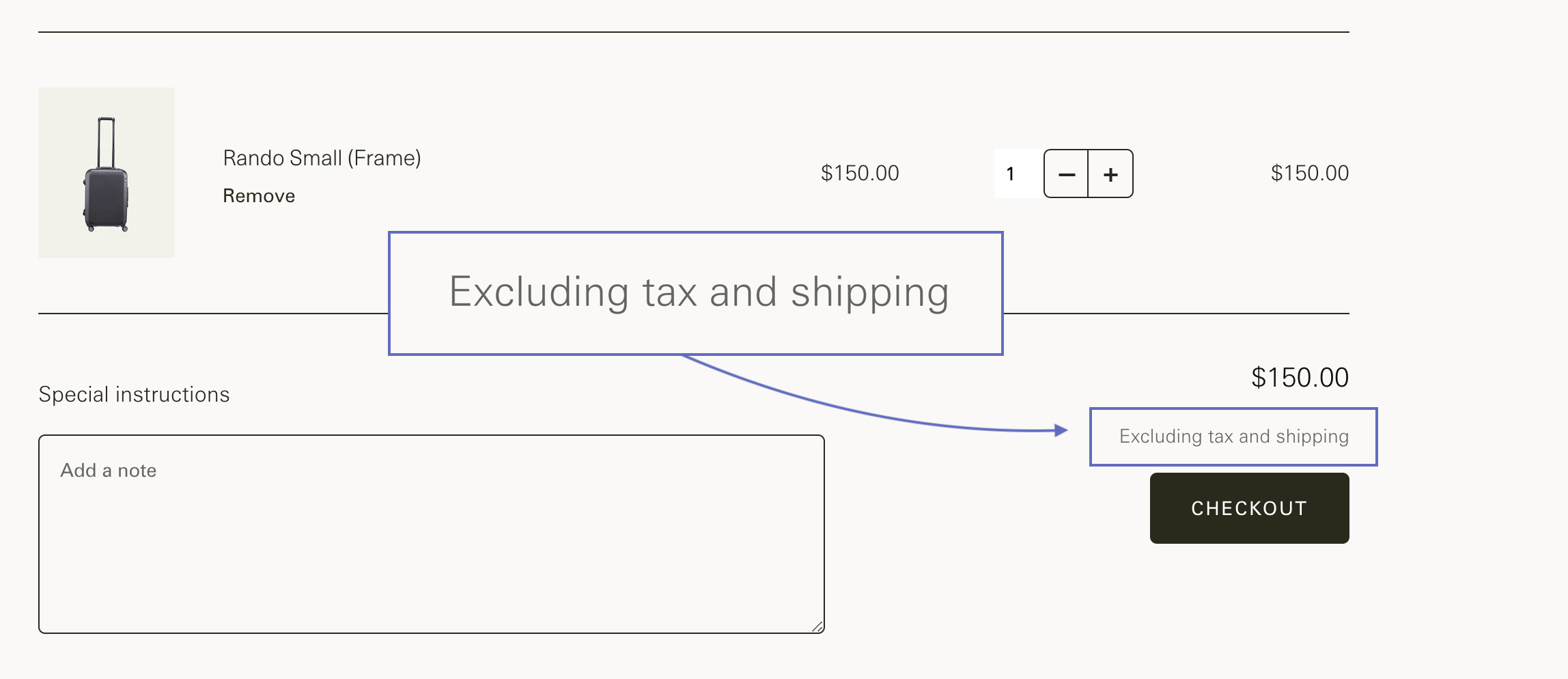 For example, in Startup, if we want to change the note on the cart page that says Excluding tax and shipping, we open the Cart tab, then locate the Tax and shipping portion to modify the text included in this field.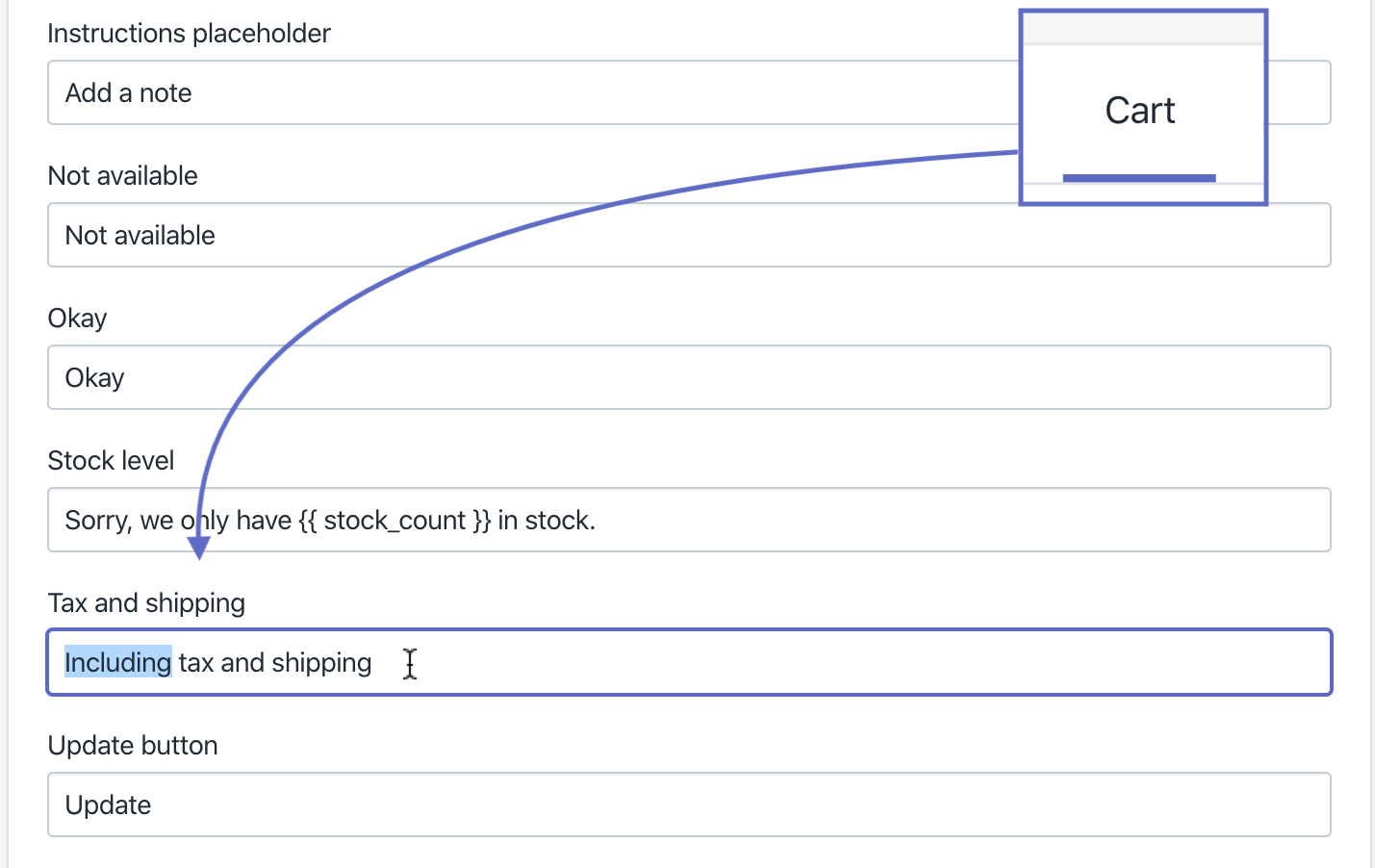 More articles on the language editor: