The Blog posts section allows you to display images and text from your four most recent posts.
Use the theme editor to add a blog posts section to a page, select the blog to display, limit the number of posts, include a section heading, and show author and date published for the blog posts.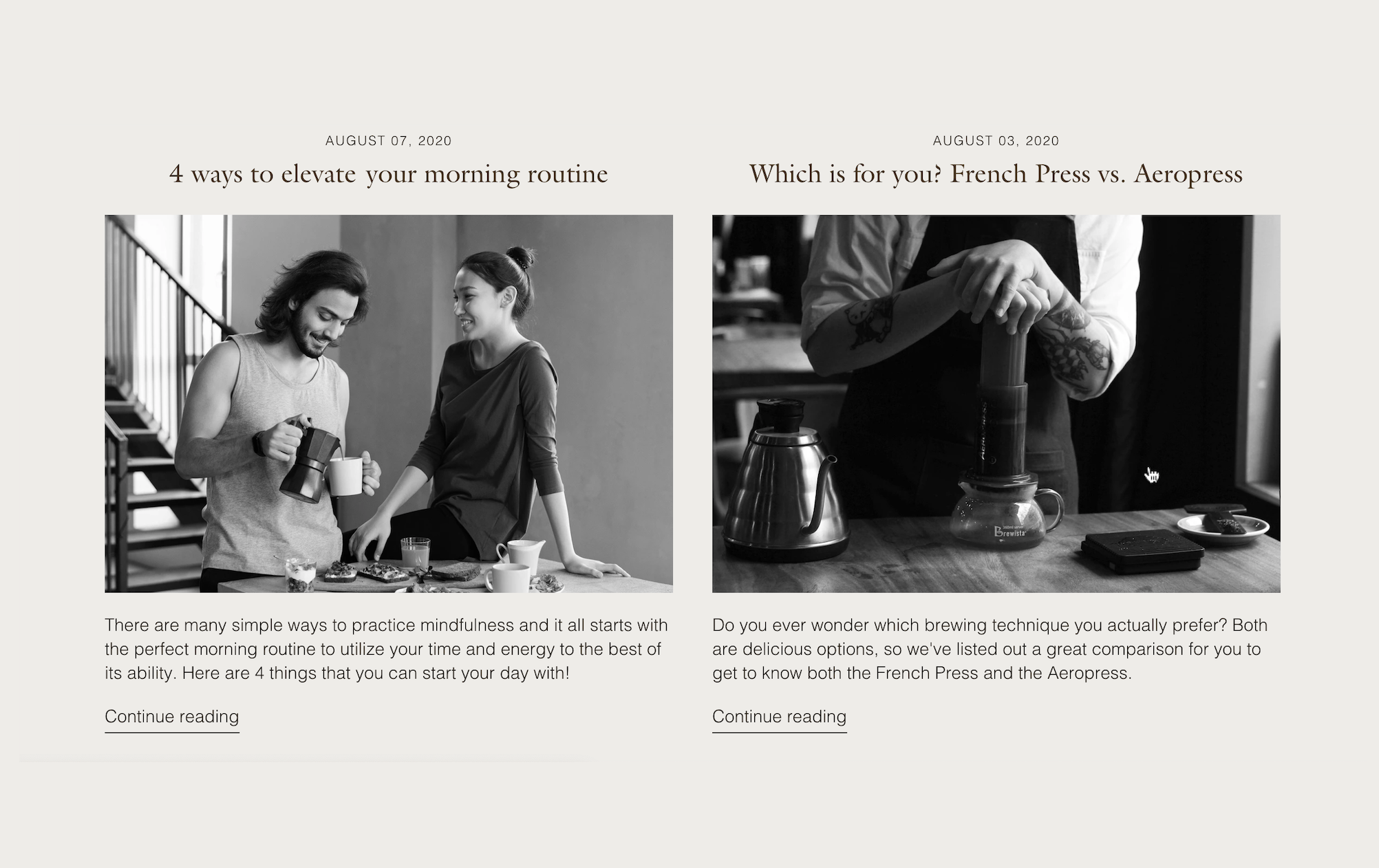 Select the blog to display
Click the section to open its settings.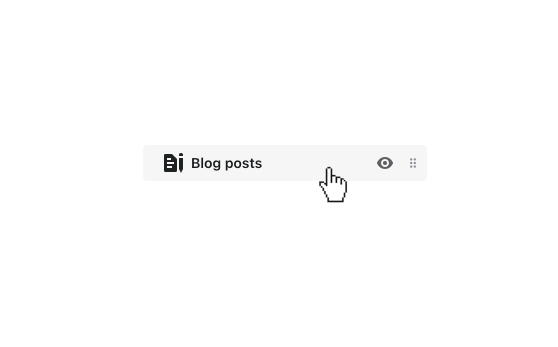 Assign the blog you want to feature through Select blog. While many stores maintain only one blog, some create multiple to better categorize information–including customer stories, tips, tutorials, and more.
Limit the number of posts
Use the Posts slider to control how many articles are displayed on the home page.
Include a section heading
Add a Heading using the provided text field.
Show author and date published
Enable Show author and/or Show date to include these details in the home page section.