The FAQ (frequently asked questions) page template displays common questions and answers from customers using a dynamic, accordion-style layout.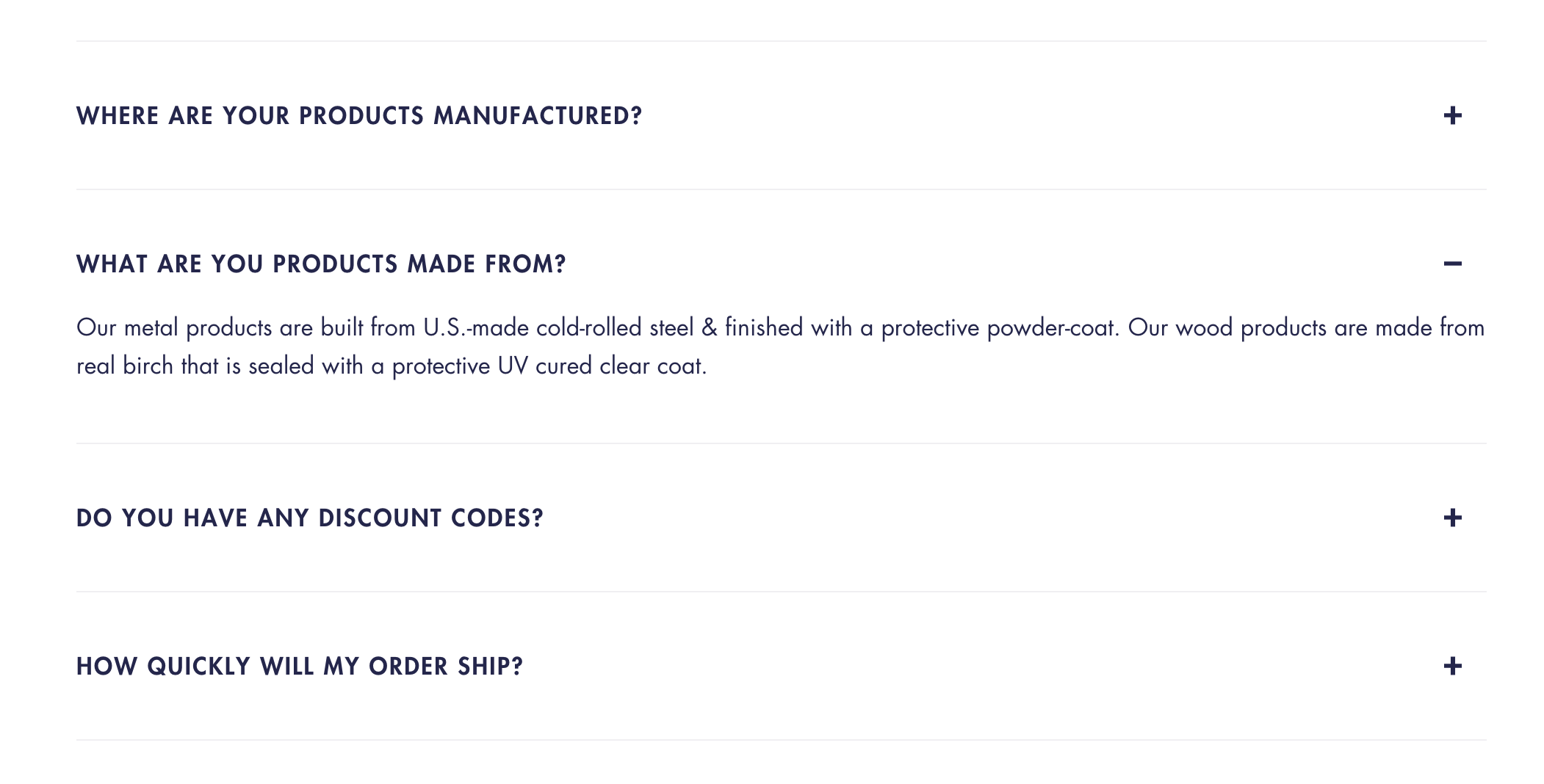 Adding a new page for the FAQ
Start by creating a new page in your Shopify admin, then add a title. Select the faq option from the Theme templates dropdown, then Save.
The questions and answers are added outside the Pages admin, but you can add Content to appear above the FAQ feature if needed. To add your questions and answers, navigate to the theme editor.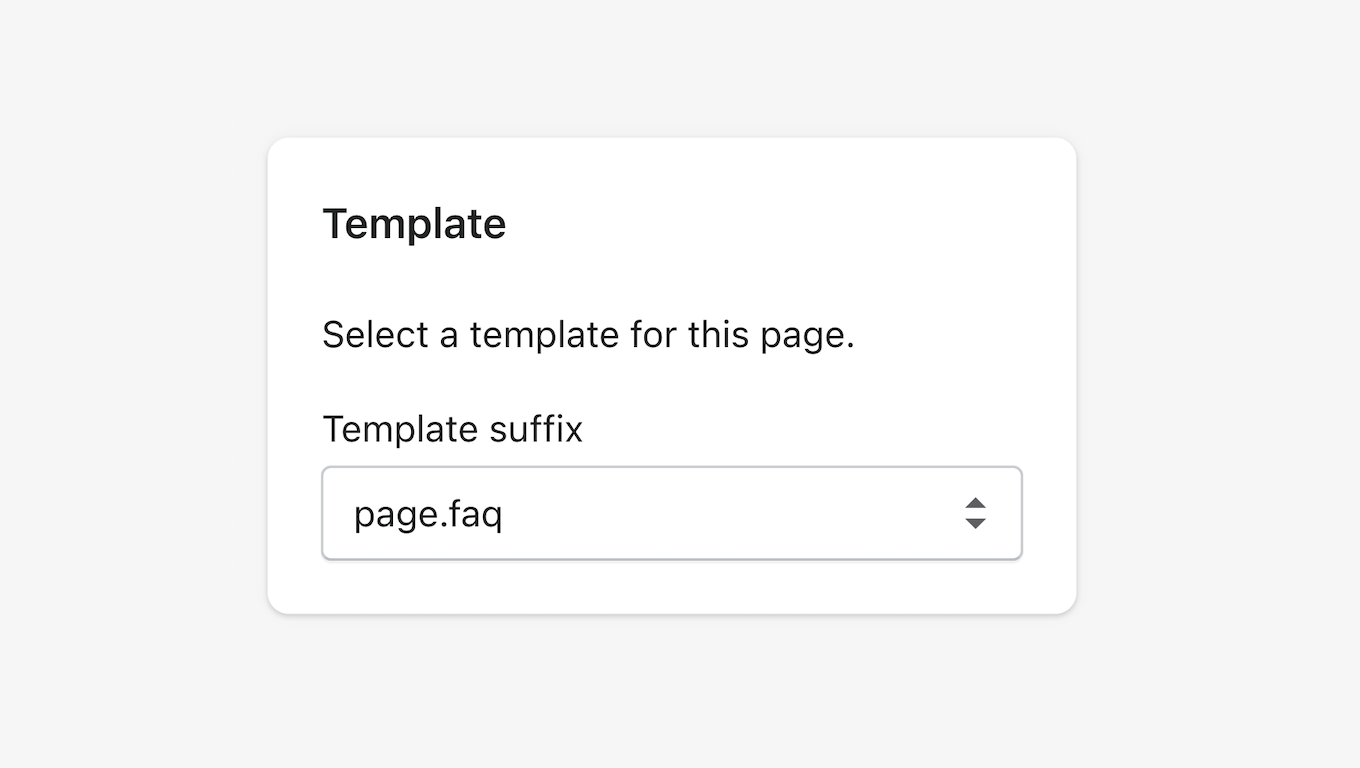 Open the FAQ page in the theme editor
Once you have saved the new page, navigate to the FAQ page through the theme editor. To open this page, use the page selector dropdown.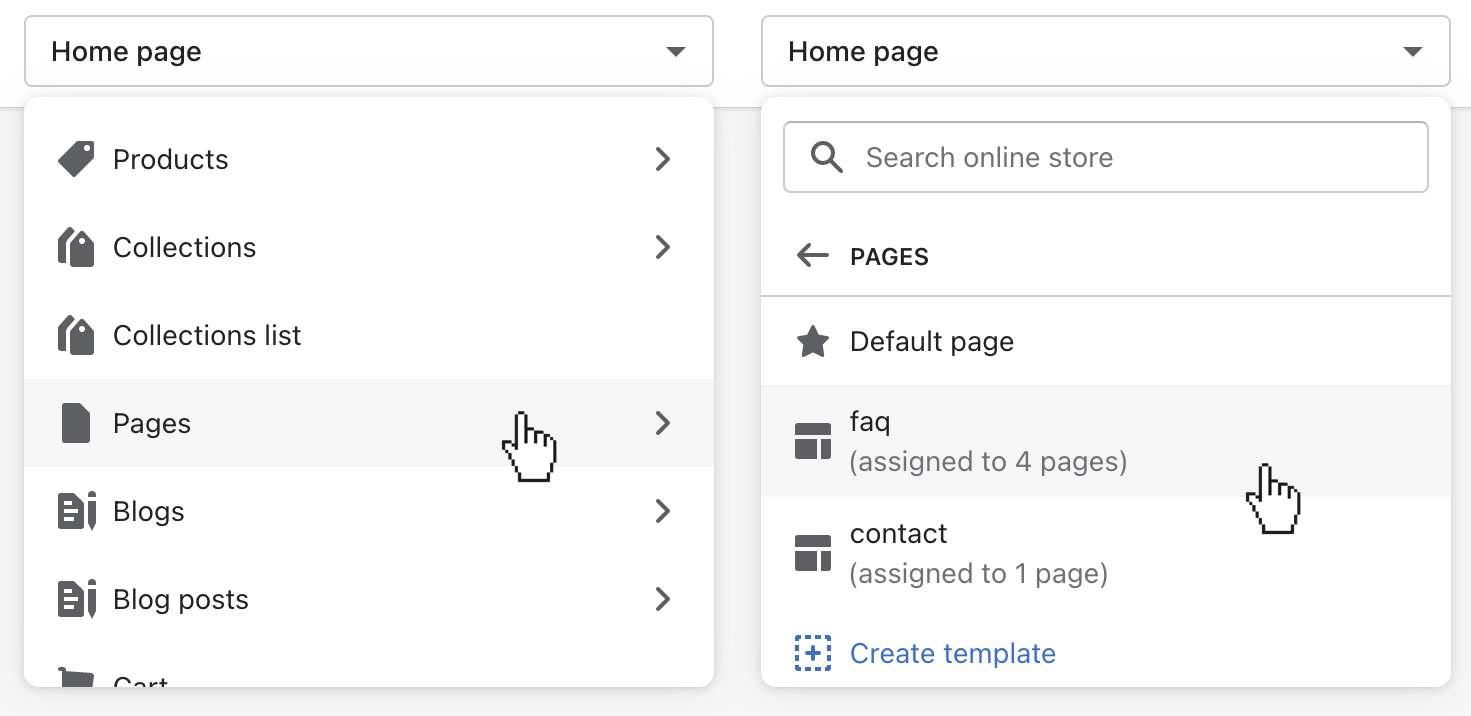 Add customer questions and merchant answers
Click (+) Add block to add a Question.
Open the block (Want to know anything else?), then add the Question and Answer to the provided fields.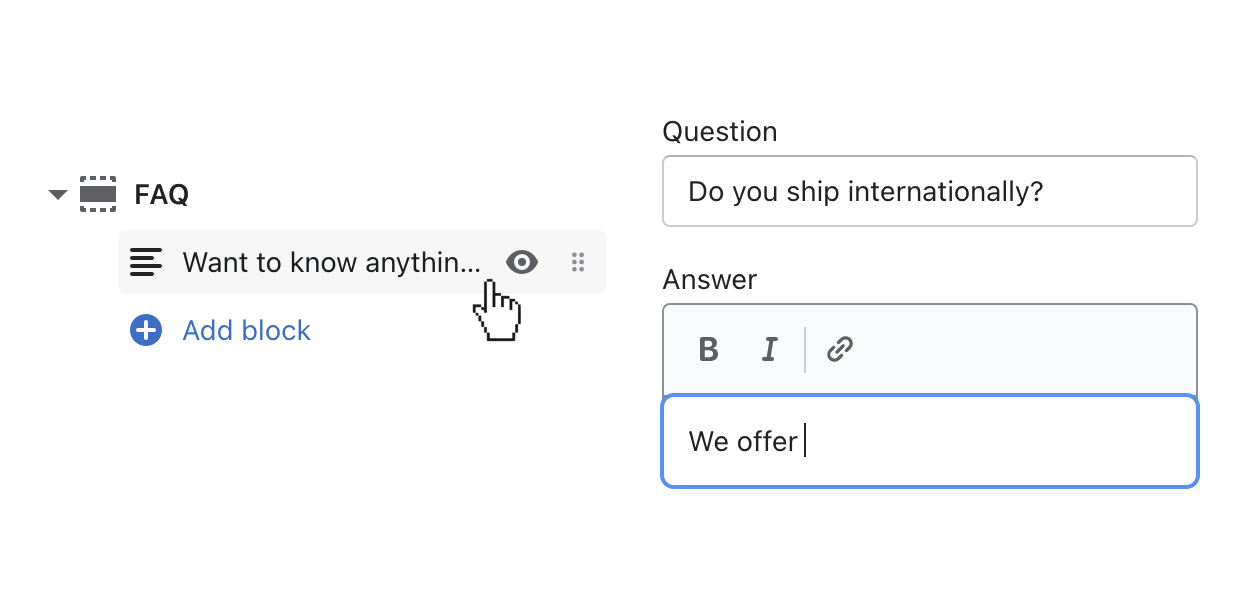 Add up to 16 blocks
Categorize with heading blocks
To create sets of questions, consider including Heading blocks.
Click (+) Add block to add a Heading.