A collection page displays all of the products in a given collection. Configure your collections from within your Shopify admin.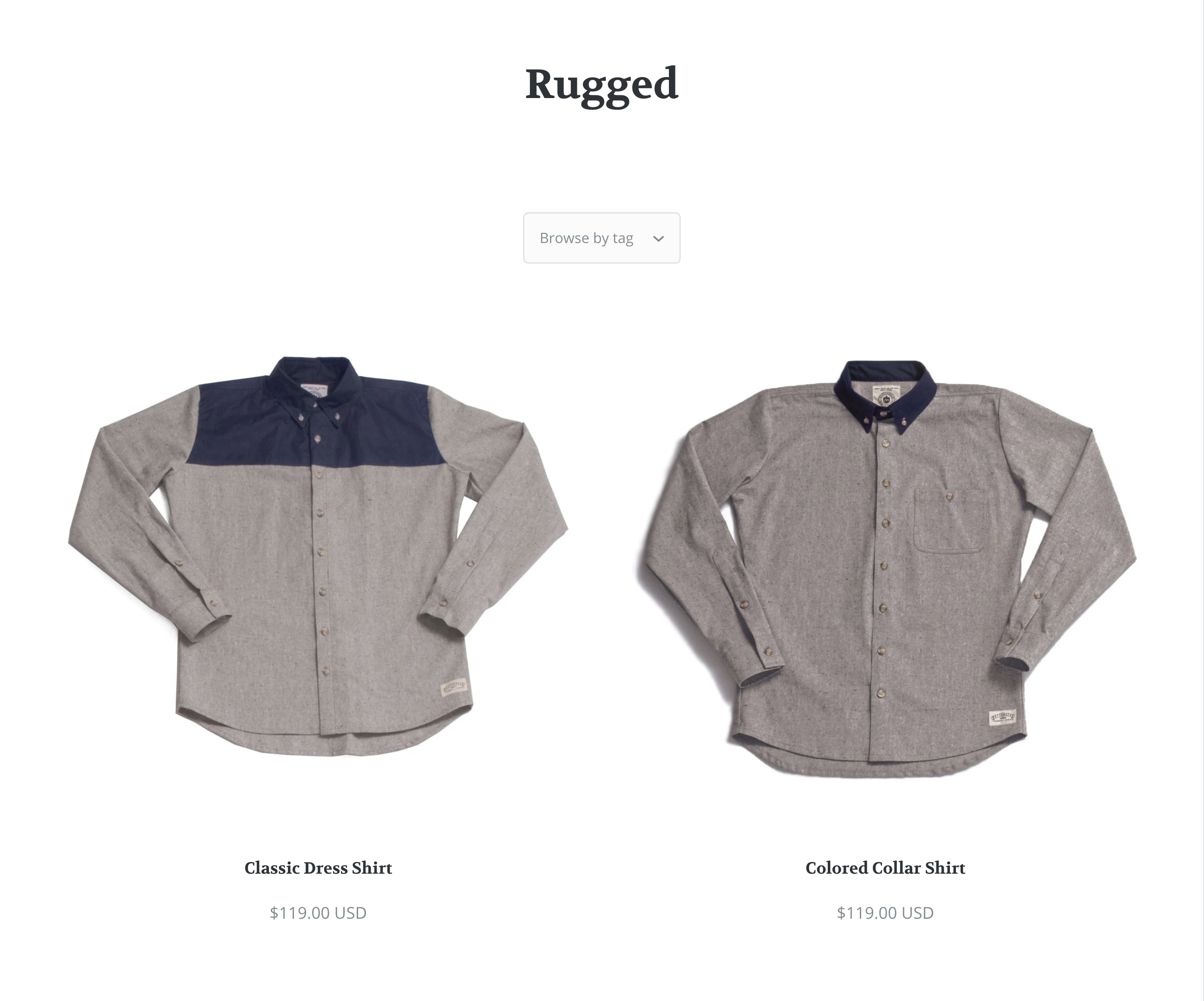 Access collection page settings through the theme editor
In Startup, customize your Collection pages by selecting Collection page in the page selector dropdown, or by navigating to any collection in the theme editor, and clicking on Collection pages under the Sections tab.
Show collection image 
This option will pull the collection image, set in the Products > Collections area of your Shopify admin, and display it on your collection pages. 
Show description
This option will pull a collection description onto your collection pages. This text content can be added in the collection admin (Products > Collections).
Enable tag filtering
The Enable tag filtering option allows visitors to sort products using custom tags (add these to the Products editor in the Shopify admin).
Products layout
Specify the Rows and Products per row that display on your collection pages using the dropdown menus. These settings only apply to desktop view.