The Products (formerly Product grid) settings control details included in product listings such as vendor names, the stock level indicator, and product reviews.
Show dynamic checkout buttons
To send customers directly to the checkout, enable Show dynamic checkout button. This skips the cart and streamlines purchases. Learn more about working with dynamic checkout buttons.
Enable cart redirection
To send customers straight to the cart page after adding an item, Enable cart redirection.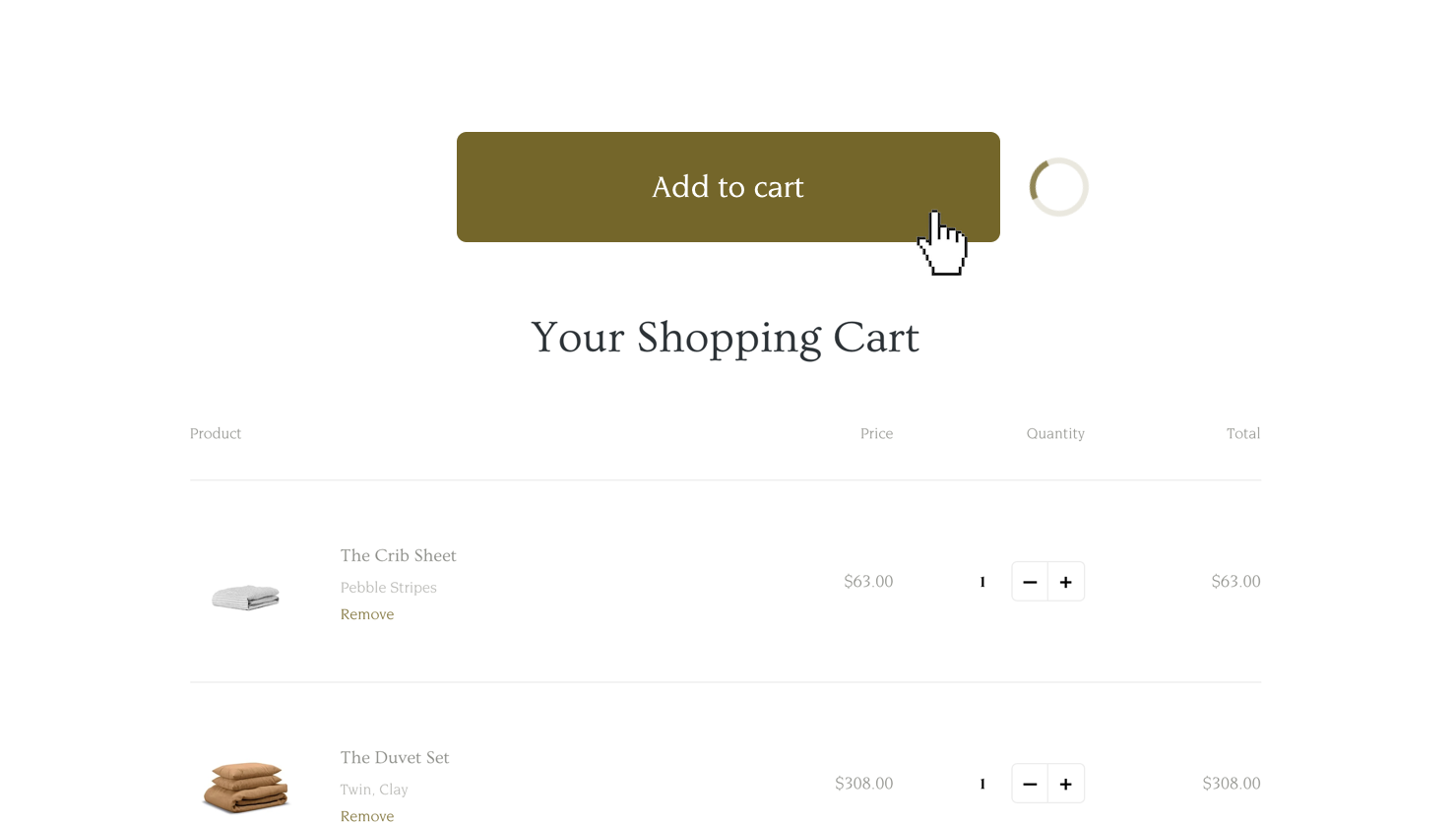 Some apps require disabling AJAX, which is precisely what Enable cart redirection allows.
To disable AJAX, simply Enable cart redirection.
Select a variant selector style
Use the Variants style dropdown to change the appearance of the variant options. The options are Dropdowns or Buttons.
Show names of vendors
Enable Show vendor to include a vendor label for the products. Vendor information can be added via the Products portion of your Shopify admin.
Configure the low stock level indicator
This feature displays the remaining inventory count for a product when it reaches a configured amount. Use the Show when stock is lower than slider to set the inventory level for the feature.
Select a value between 1 and 10. For example, if 10 is selected, any product with a stock level equal to or lower than 9 will display the overlay indicator.
Activate product reviews
Use the Shopify Product Reviews app in combination with Startup to gather and display customer reviews.